News
Info
Naho Kubota (born in Iida Japan) is an artist and photographer based in New York.
General
info@nahokubota.com
Architecture, interiors and prints
Naho Kubota
naho@nahokubota.com
Selected Clients
2X4, Abruzzo Bodziak, AIA New York Chapter, Ajay Manthripragada, Andrew Berman Architect, Bernheimer Architecture, Columbia Graduate School of Architecture Planning and Preservation, Cassina, Droog, First Office, Frieze, Giancarlo Valle, GRT Architects, HWKN, Inaba Williams, Leong Leong, Levenbetts, Manifold Architecture, Mathew Larsen, MNDPC, MTWTF, Max Worrell, New Museum, OMA, OPA, P!, Patricia Urquiola, Popular Architecture, Project Projects, Rhode Island School of Design, Rice+Lipka Architects, SO-IL, Storefront for Art and Architecture, Ultramoderne, Vitra
Editorial Feature, Commission
A+U (Japan), Abitare (Italy), Casa Brutus (Japan), Domus (Italy), Domus Mexico (Mexico), Frame (Netherlands), PIN - UP (US), Surface (US), TAR (US), Volume (US), Wall Street Journal (US)
Balenciaga,
Base Design,
Céline,
Frédéric Malle,
Loewe,
MP Creative,
Prada,
Exhibitions
2018 4th Istanbul Design Biennial (Istanbul) 2016 Storefront Art and Architecture (New York), 2013 5 Beekman St (New York), 2008 The Artcomplex Center of Tokyo (Tokyo), 2008 Powerhouse Arena (New York)
Nomination and Awards
Photo Urbanism Fellowship Finalist, New York Photo Festival Book Category Finalist, American photography Winner
Archive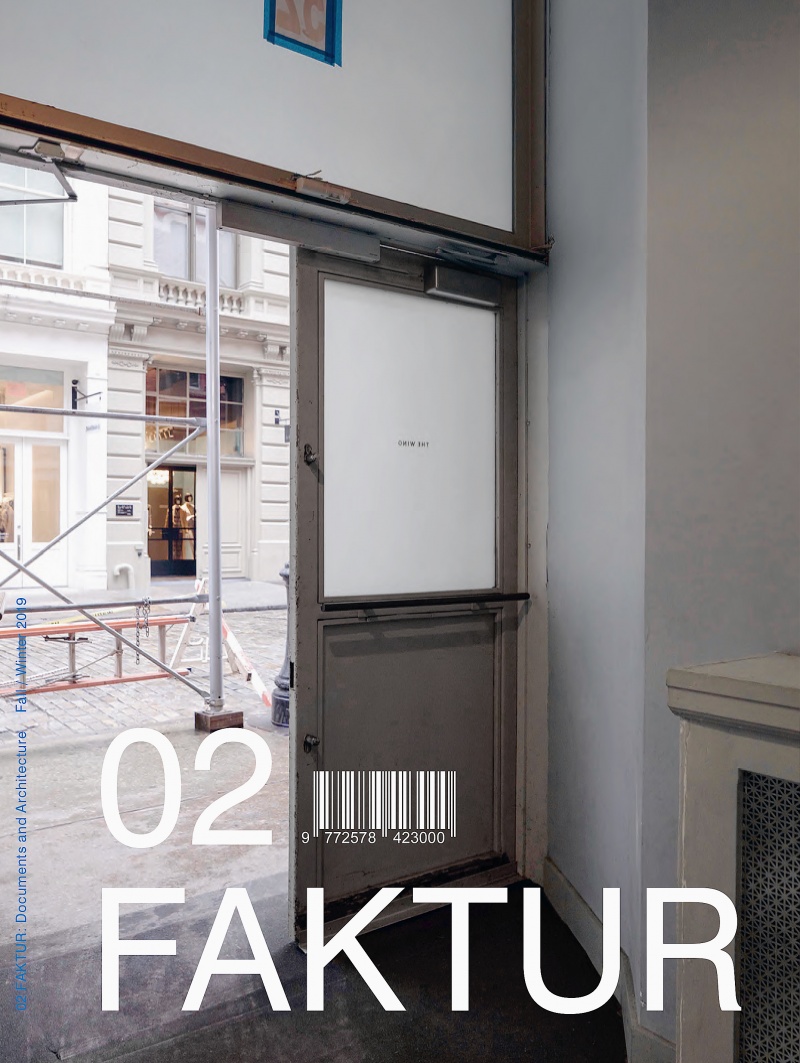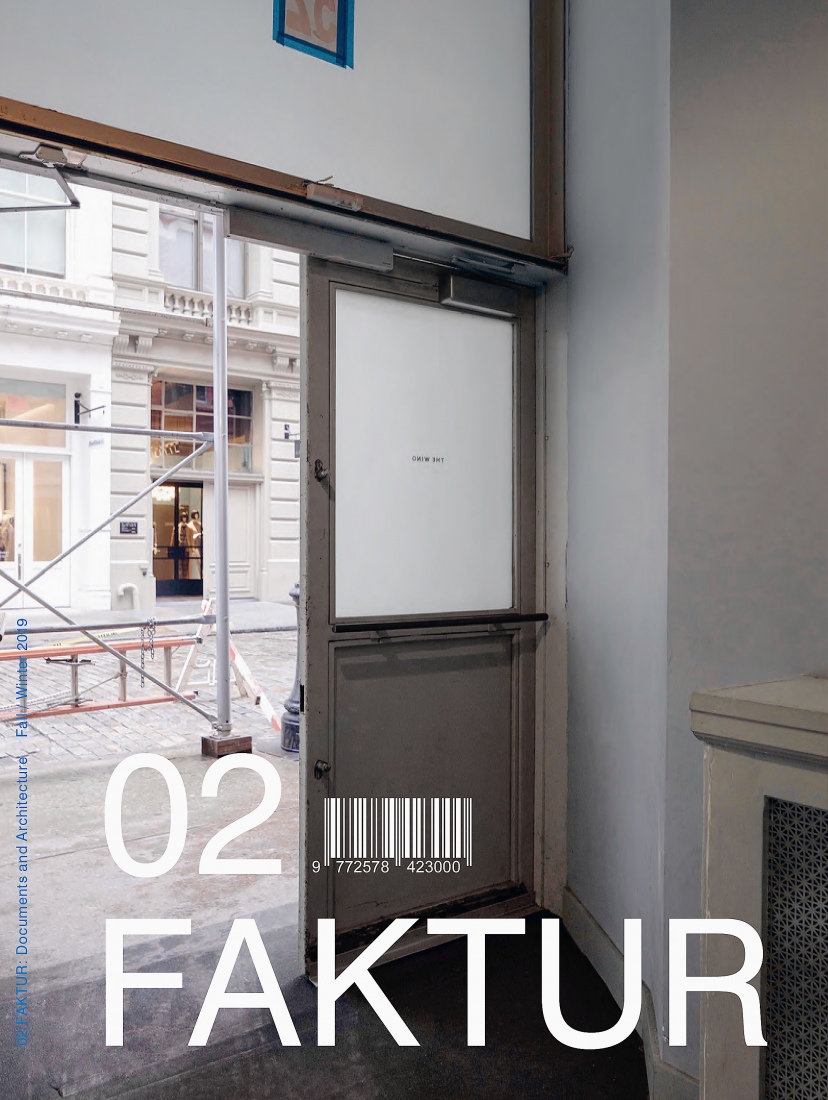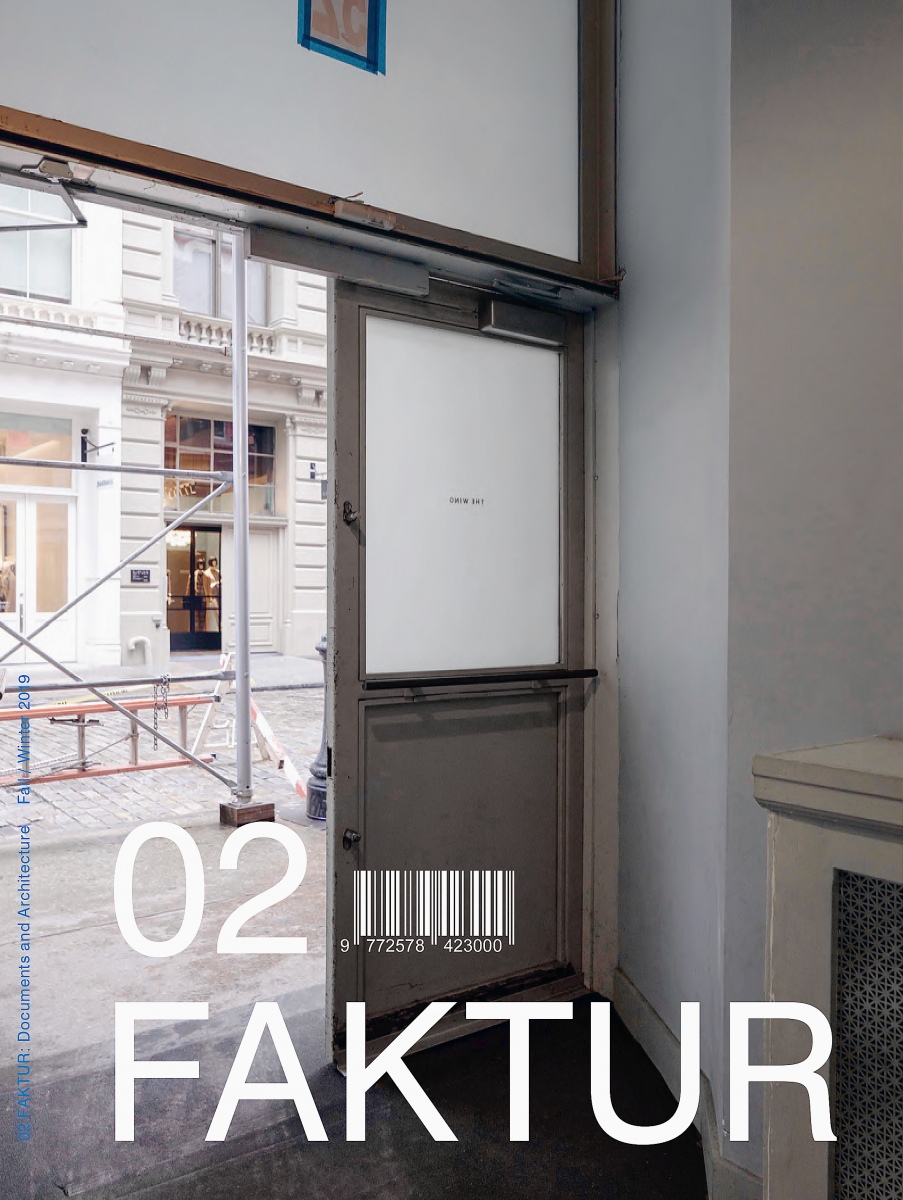 Faktur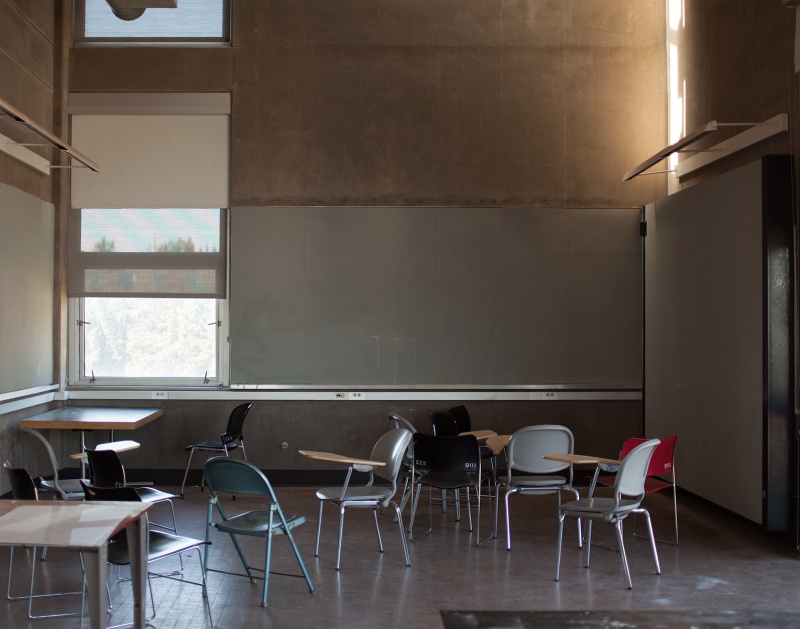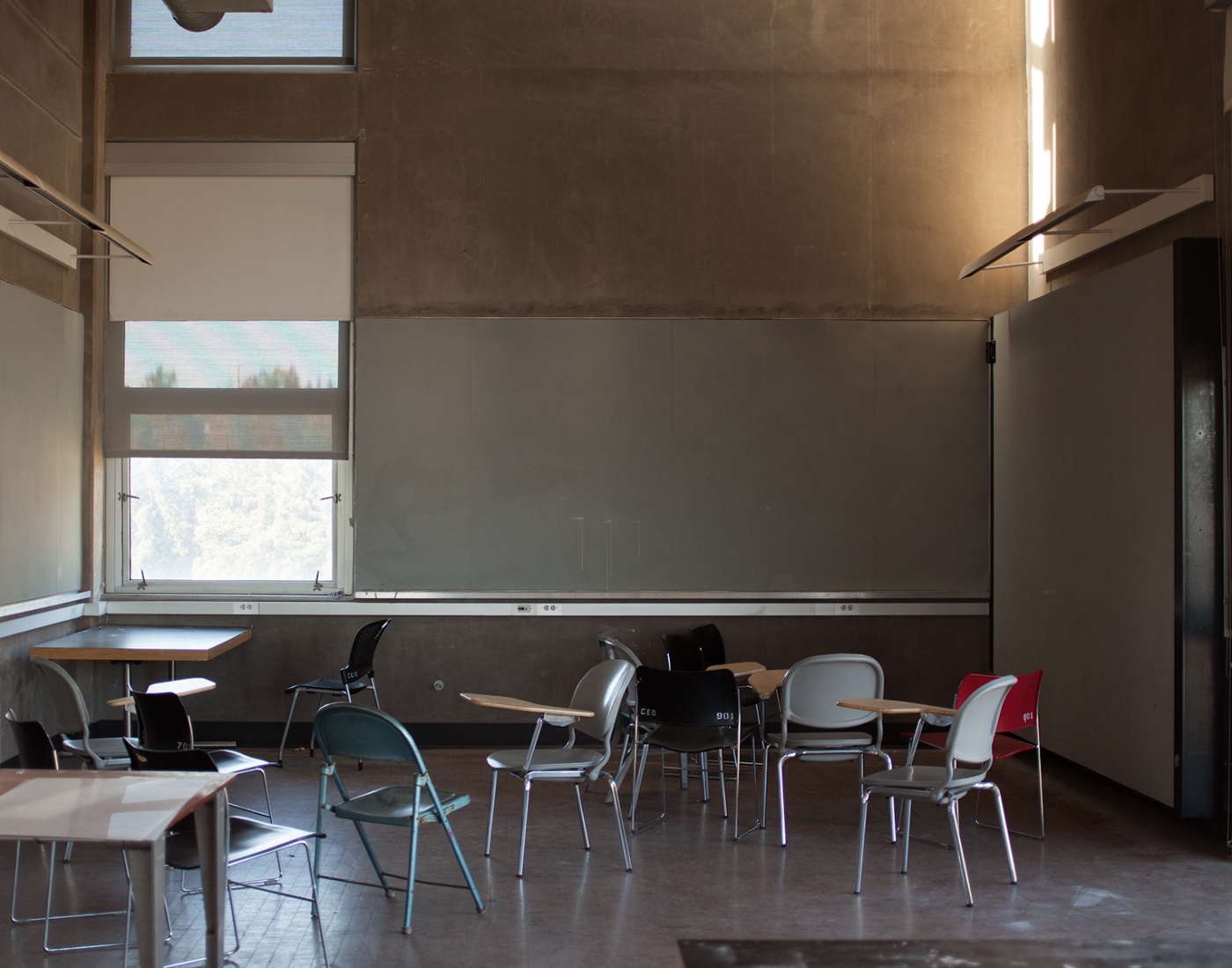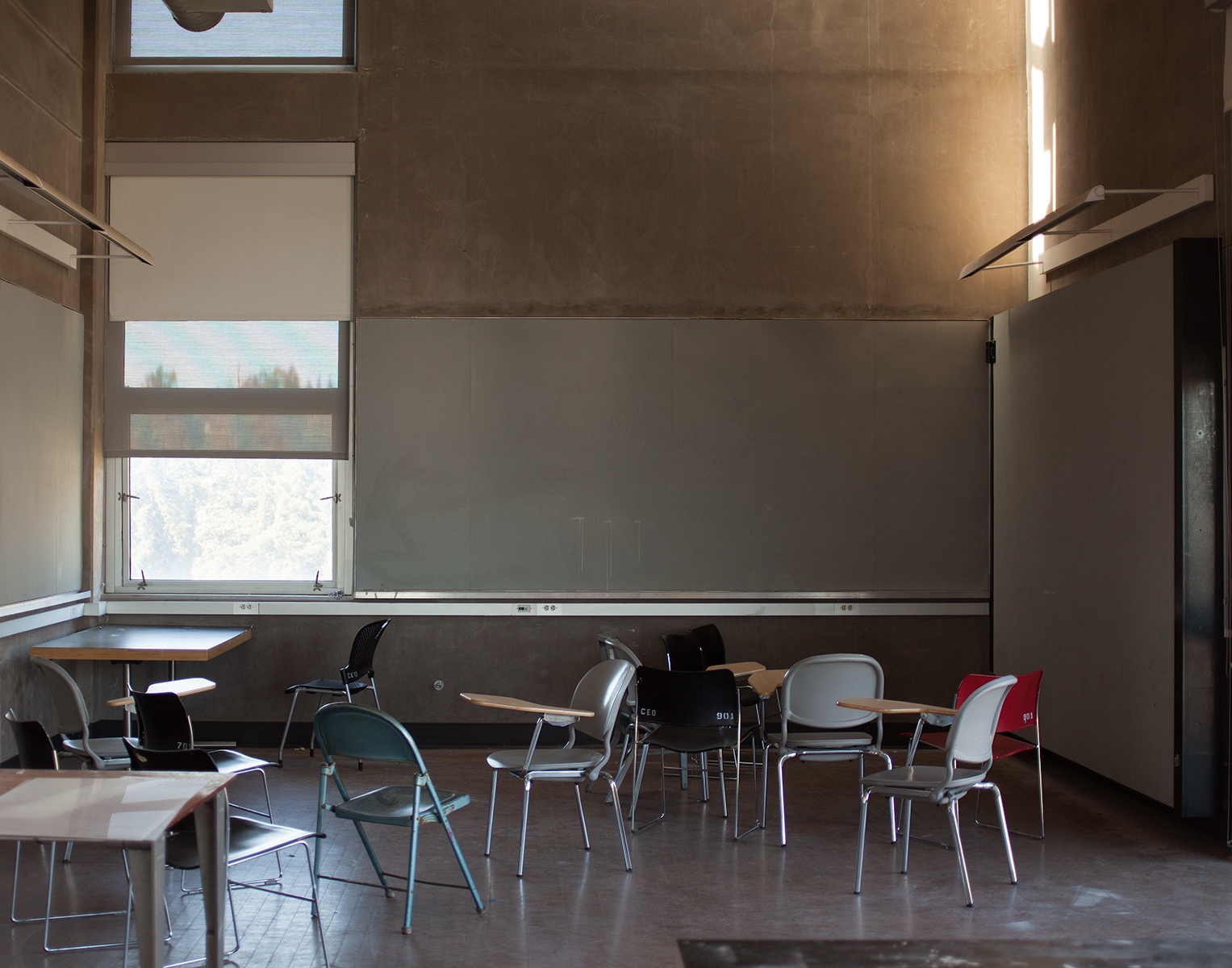 Architecture Schools
Typological documentation of architecture schools in the United States and overseas. Ongoing project.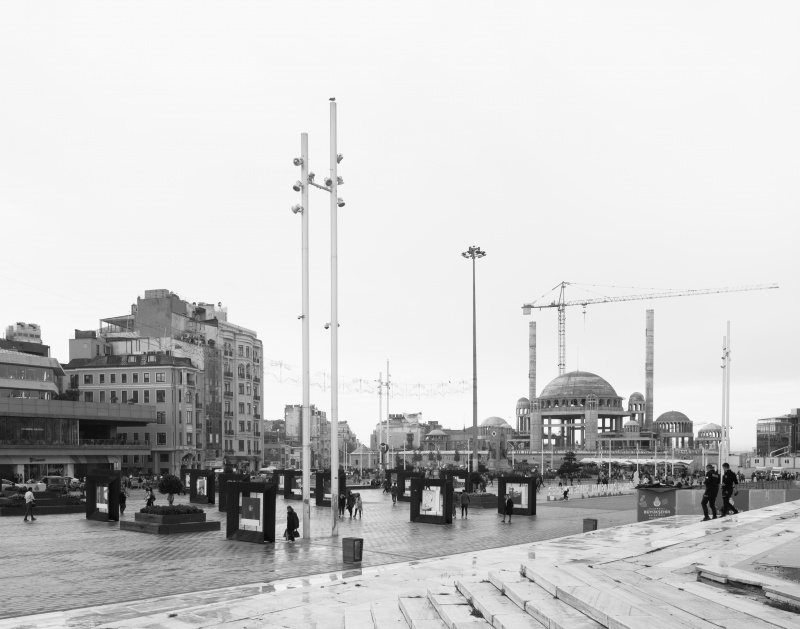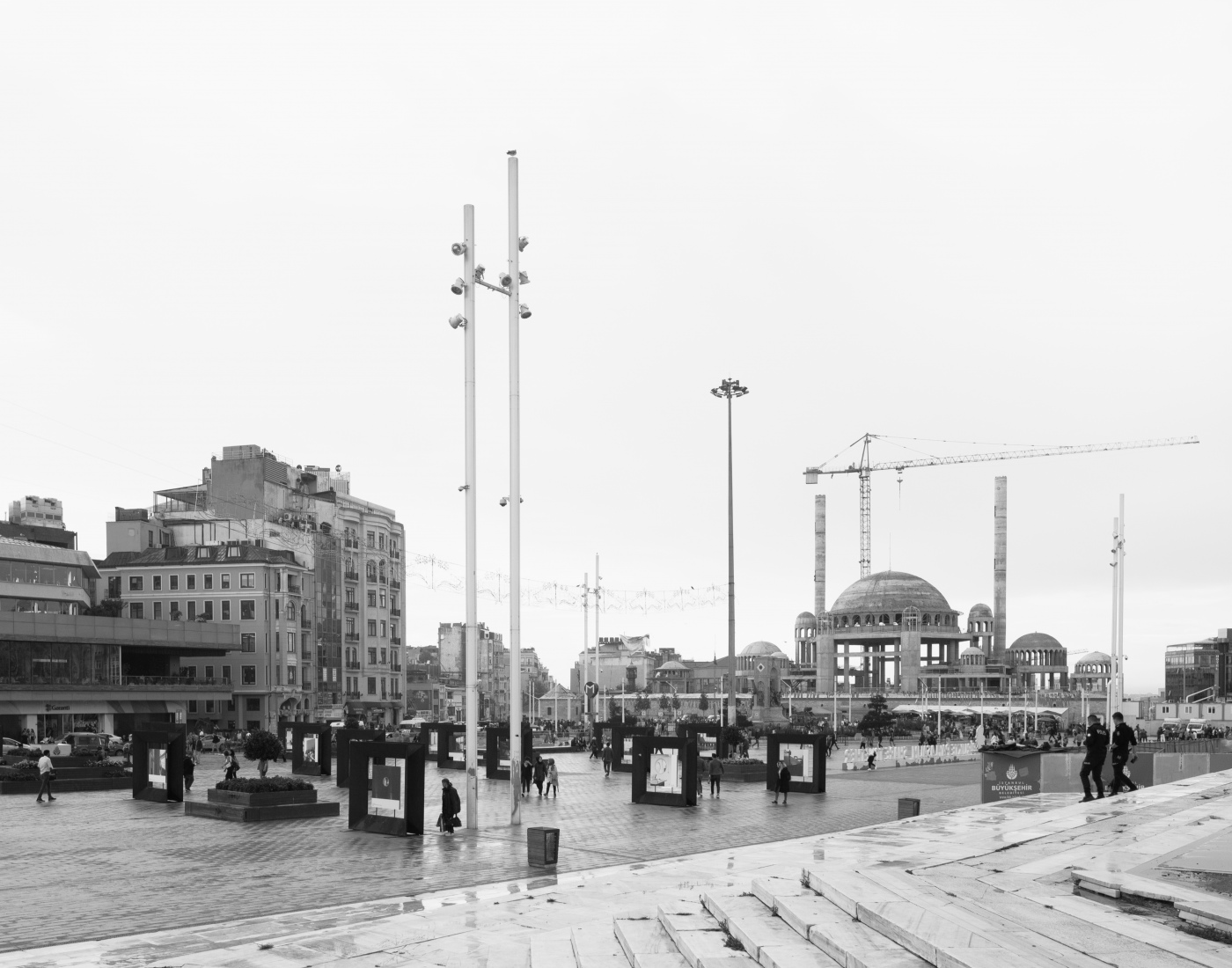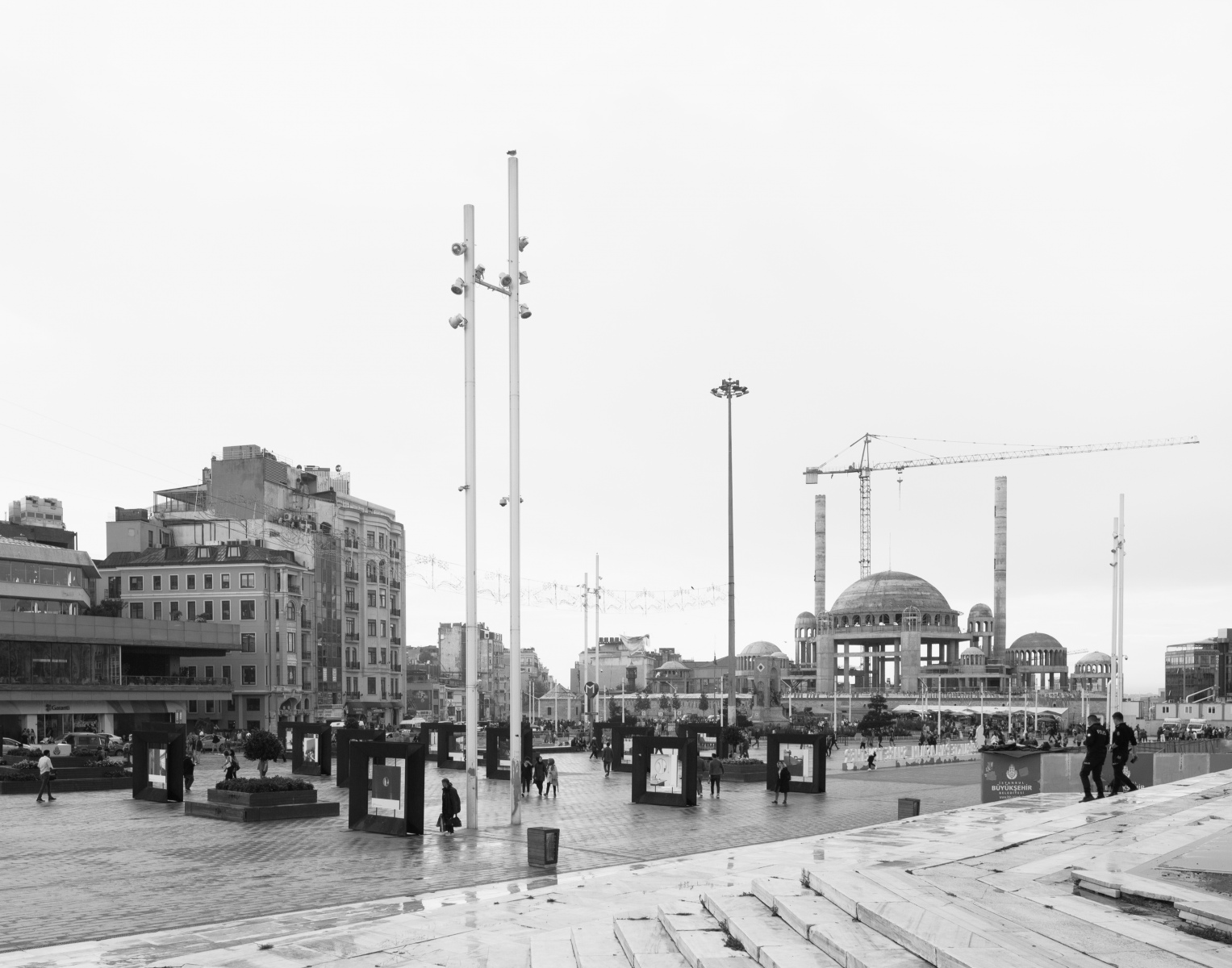 Istanbul Design Biennial
Participation to the 4th Istanbul Design Biennial with the project Architecture School, exhibiting the work at Taksim square in Istanbul.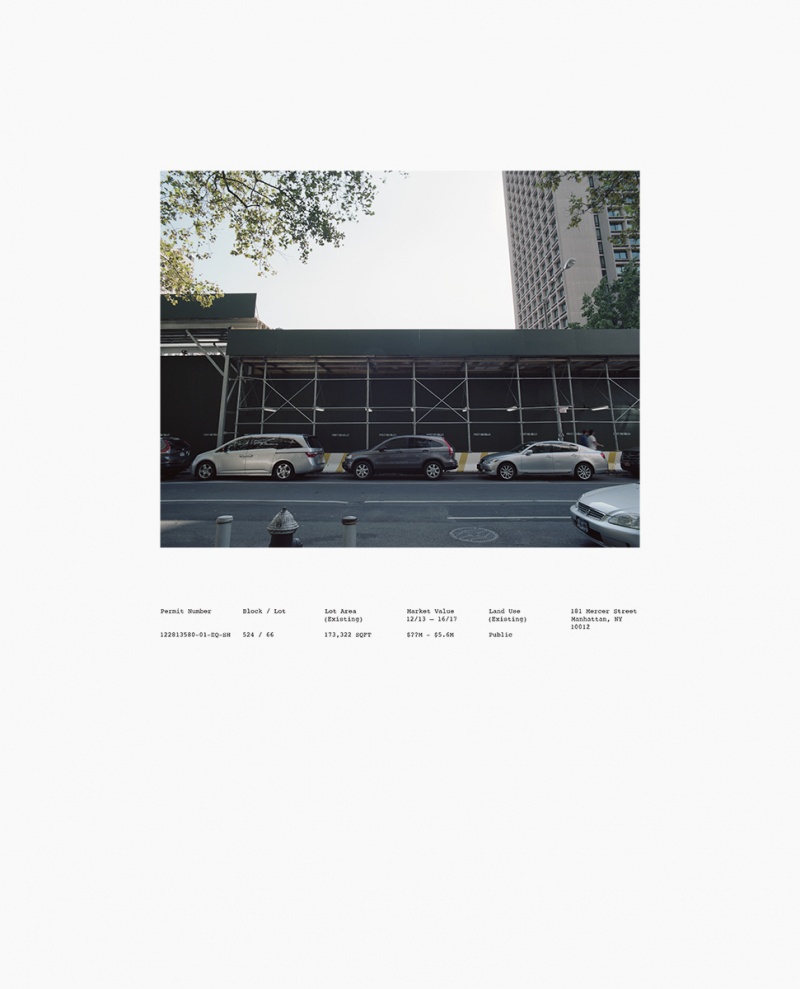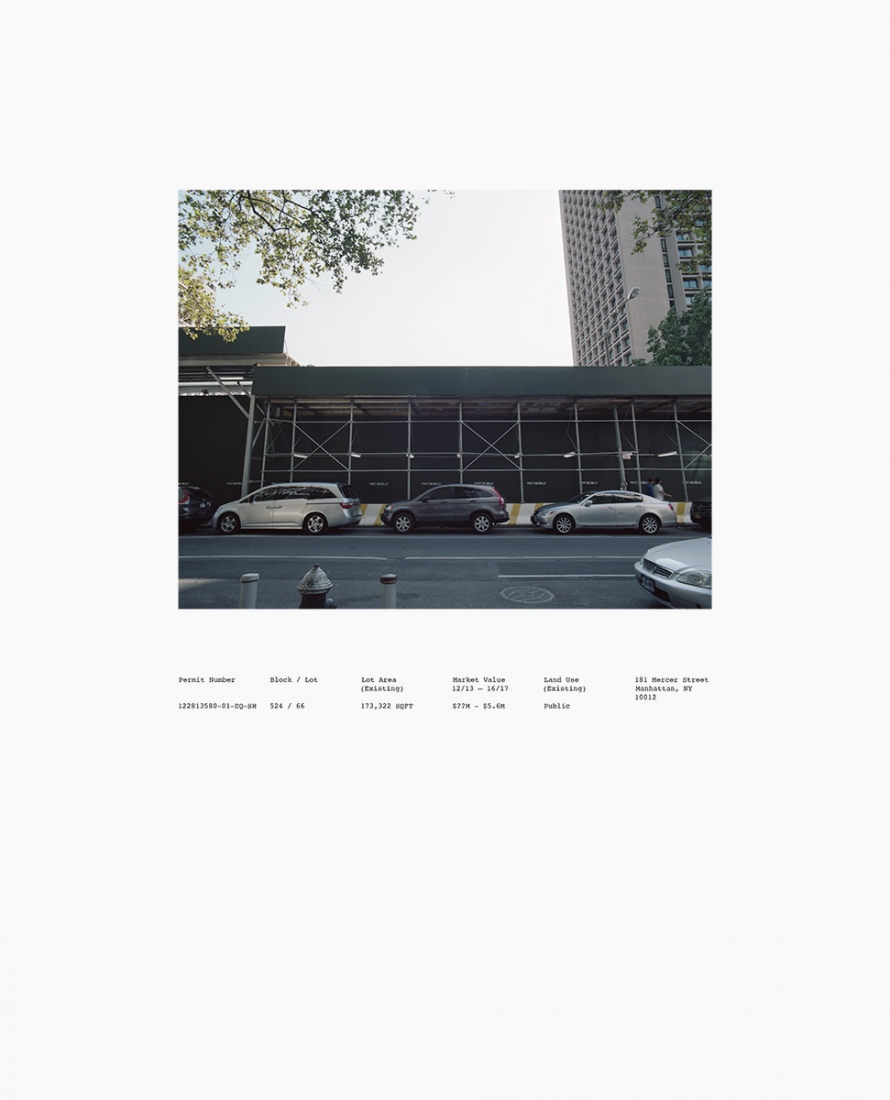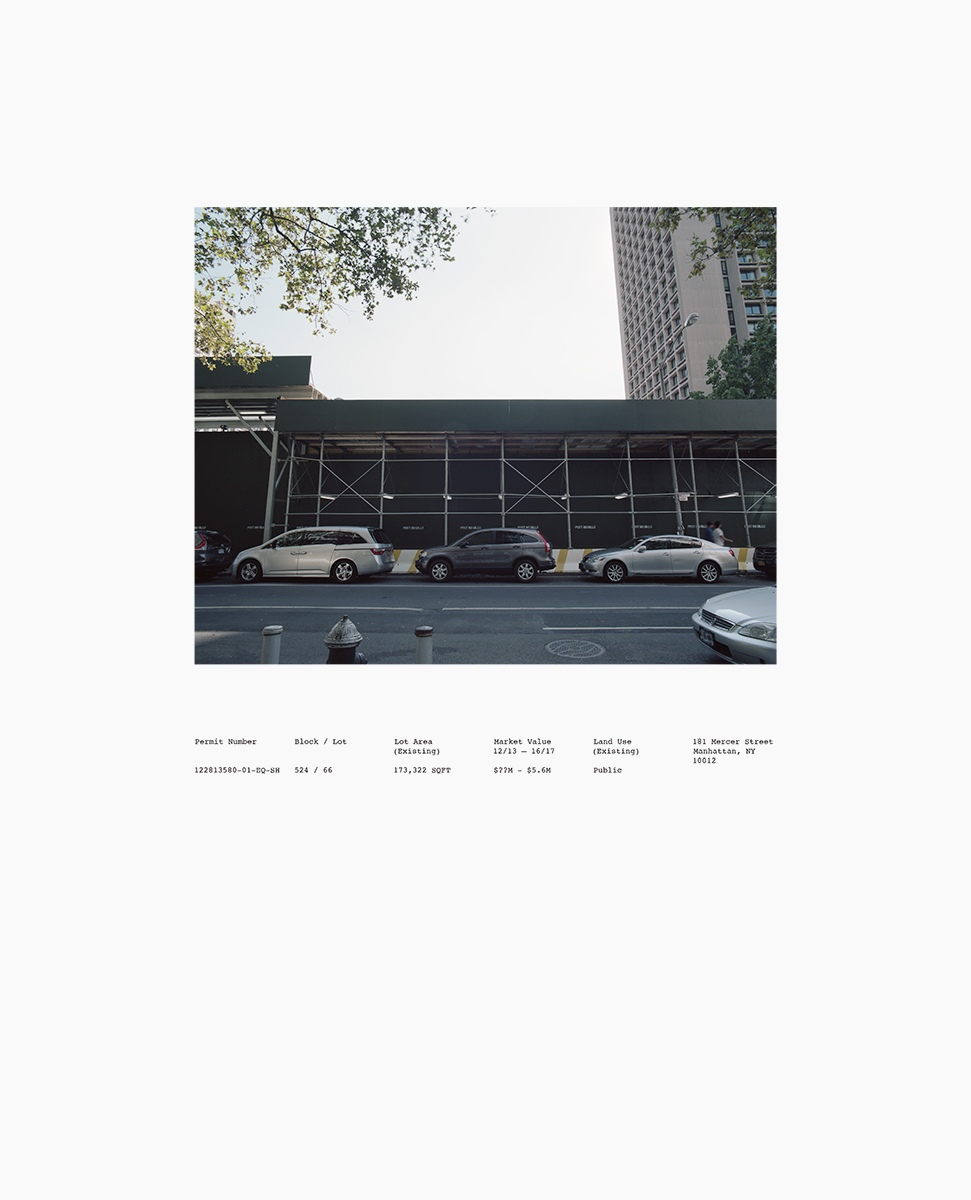 Work in Progress
Group exhibition at Storefront for Art and Architecture. A photographic survey of construction sites throughout four New York boroughs. Exhibition Link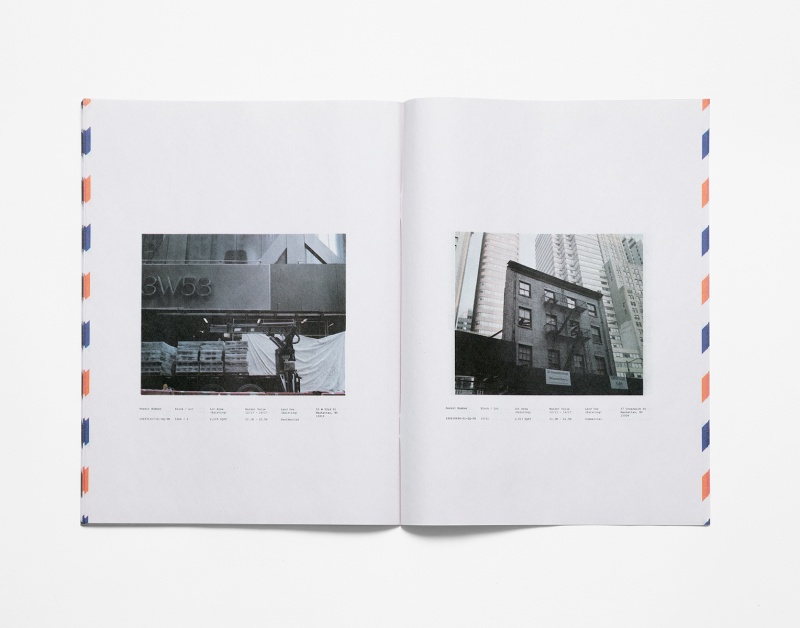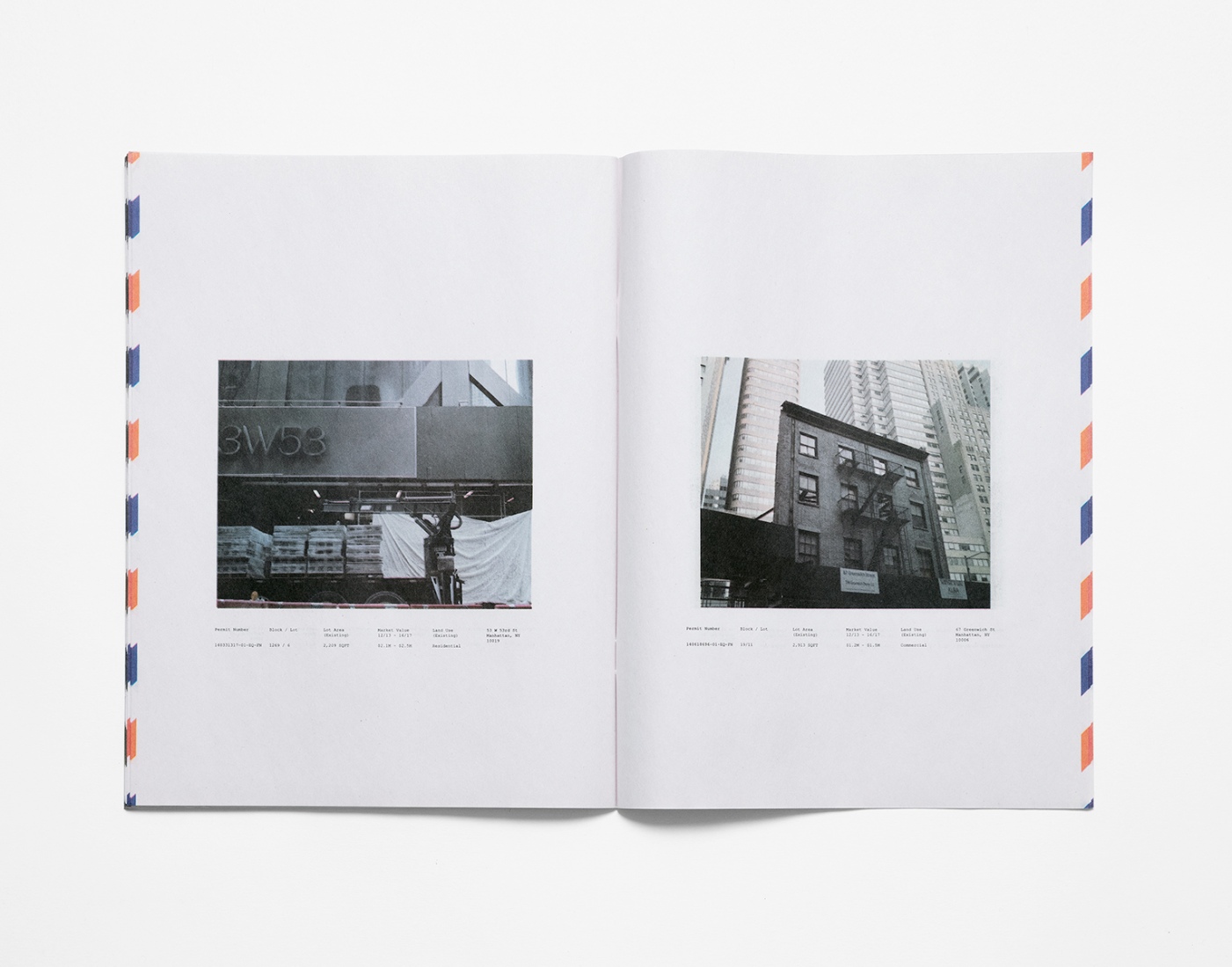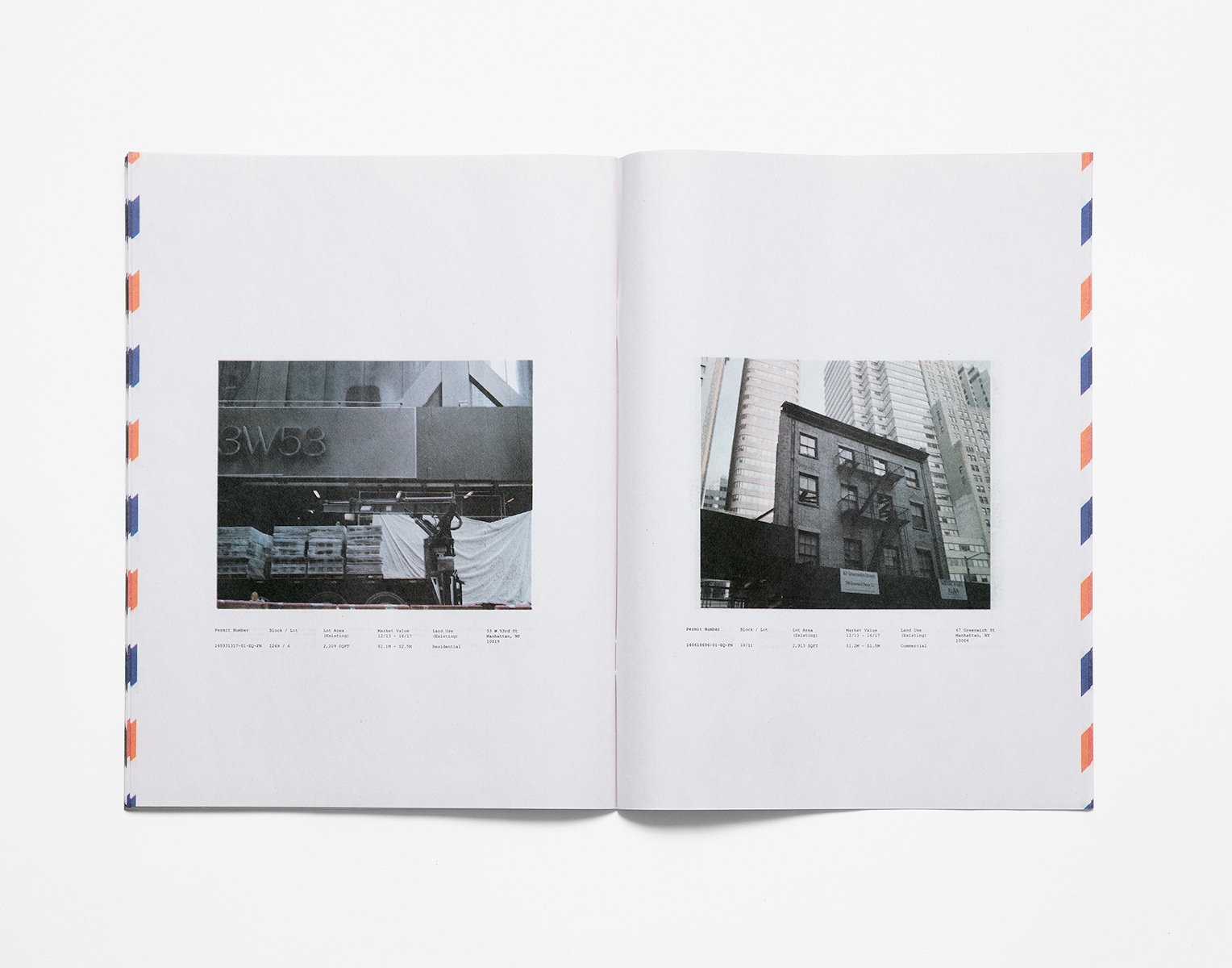 Letters To The Developer
Extended photographic and data survey of construction sites in the city. Curated by Eva Franch and published by Storefront for Art and Architecture. Project Link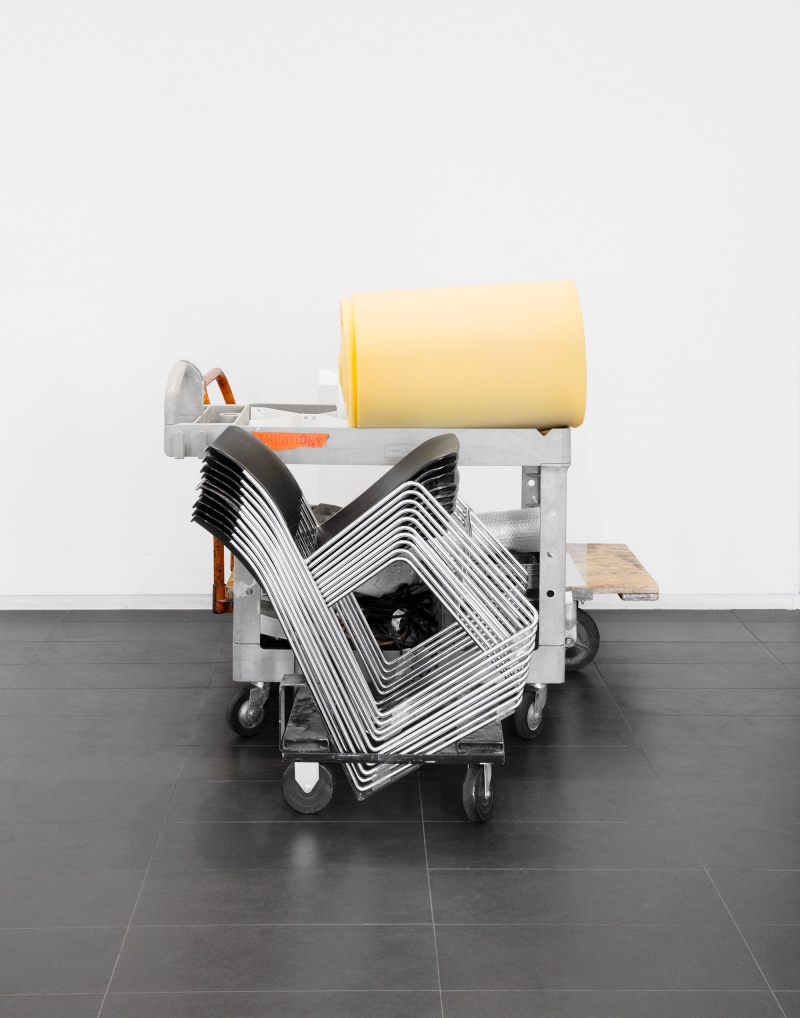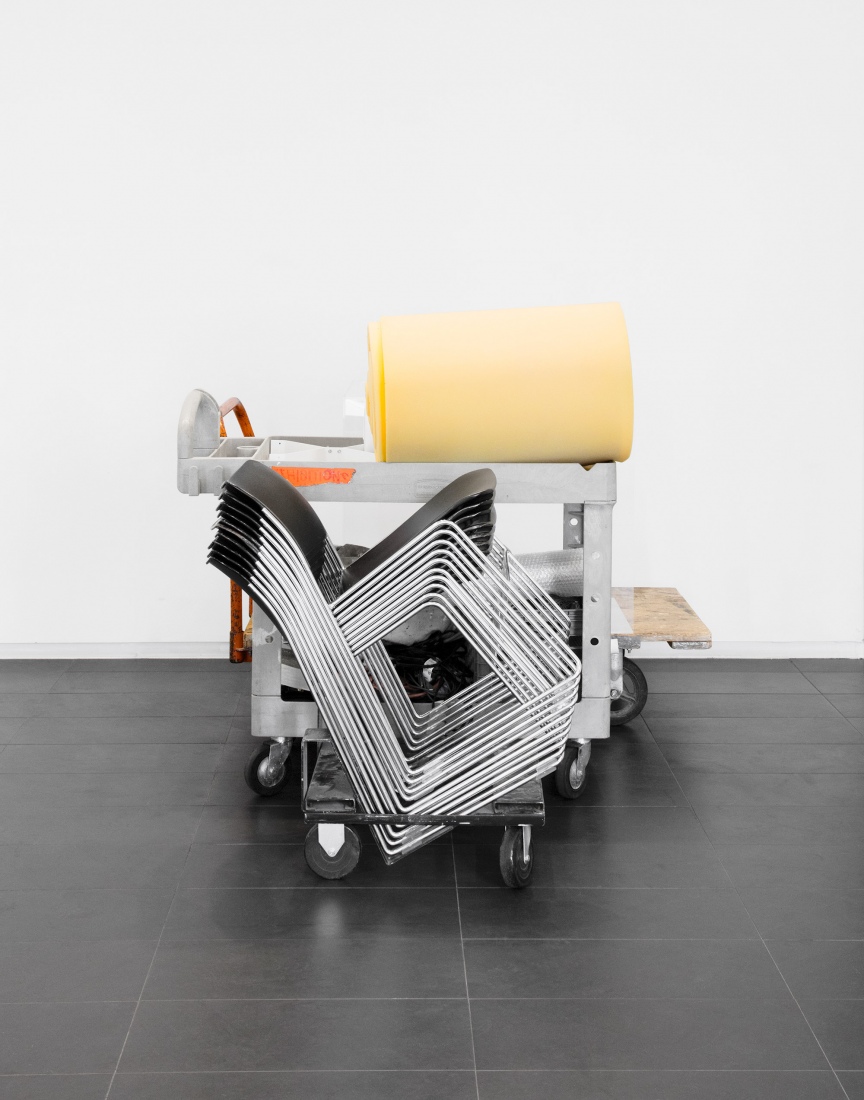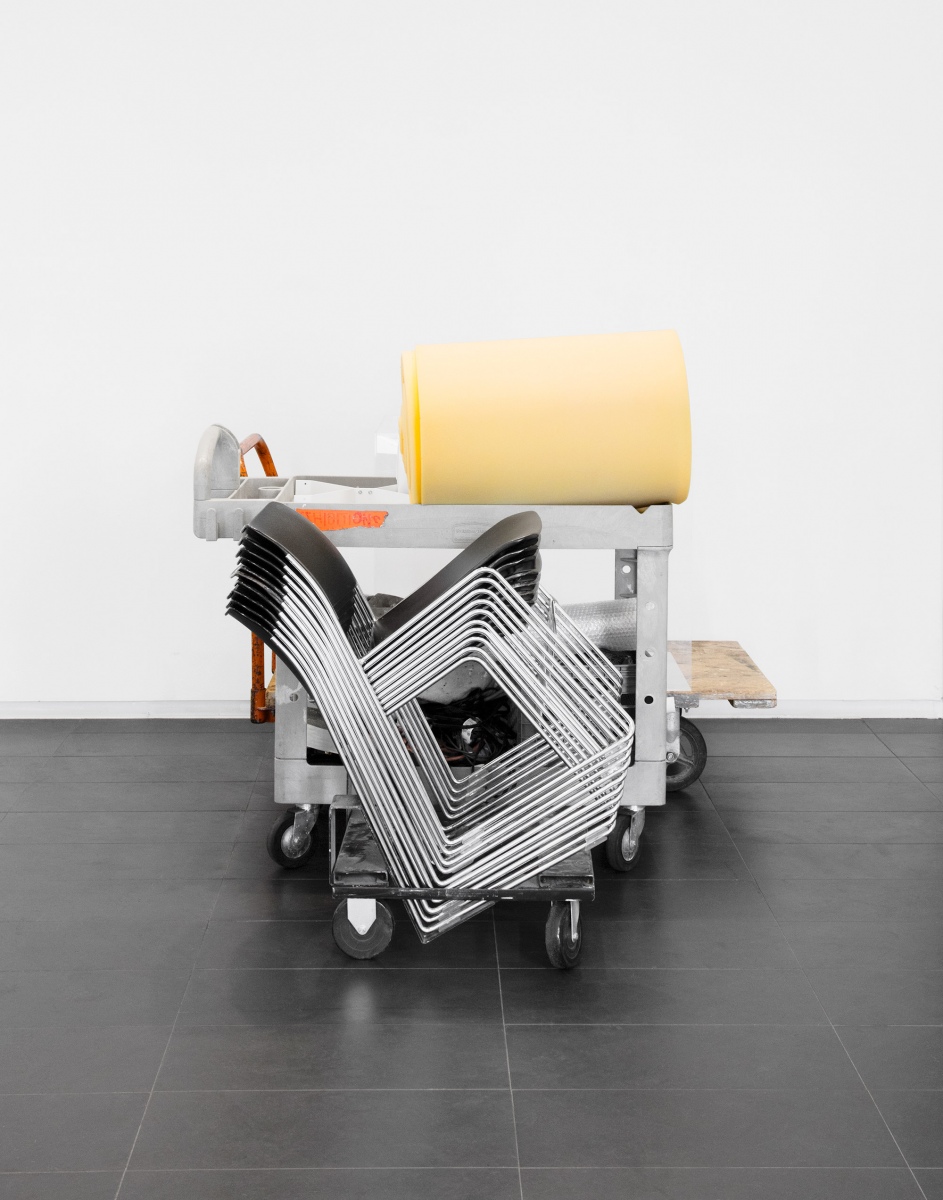 Abstract
Photography for Abstract, an annual publication by Columbia University GSAPP. Book Link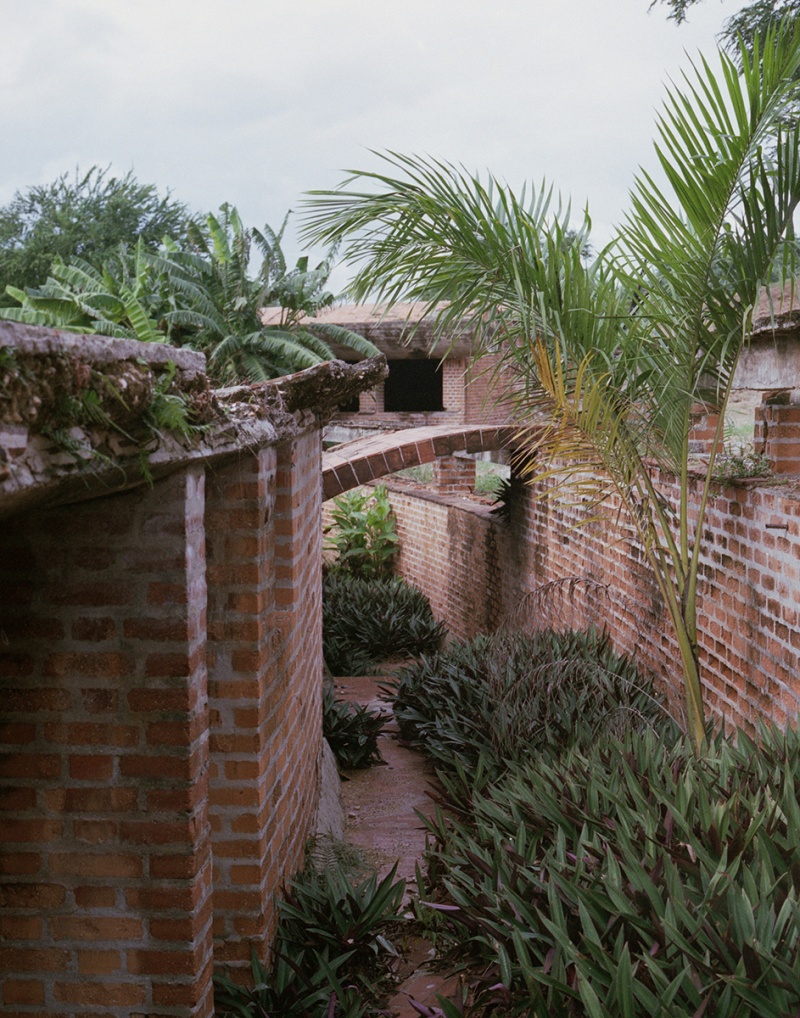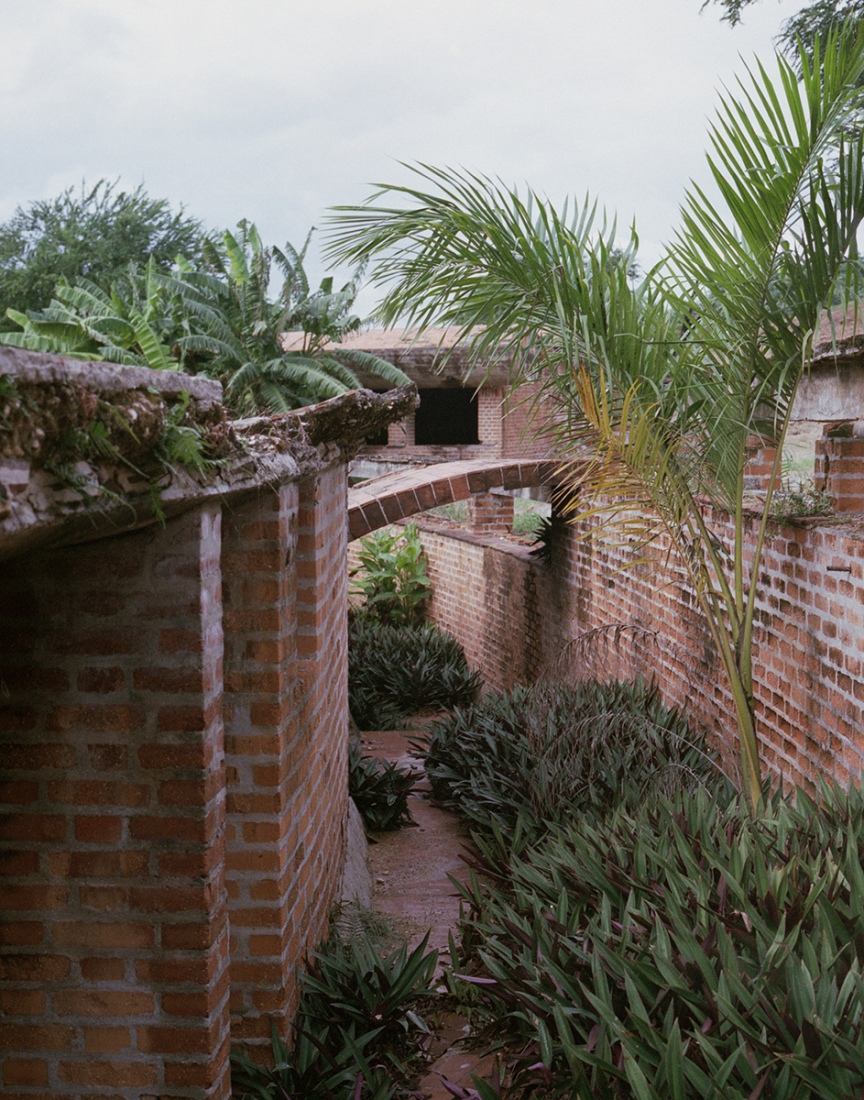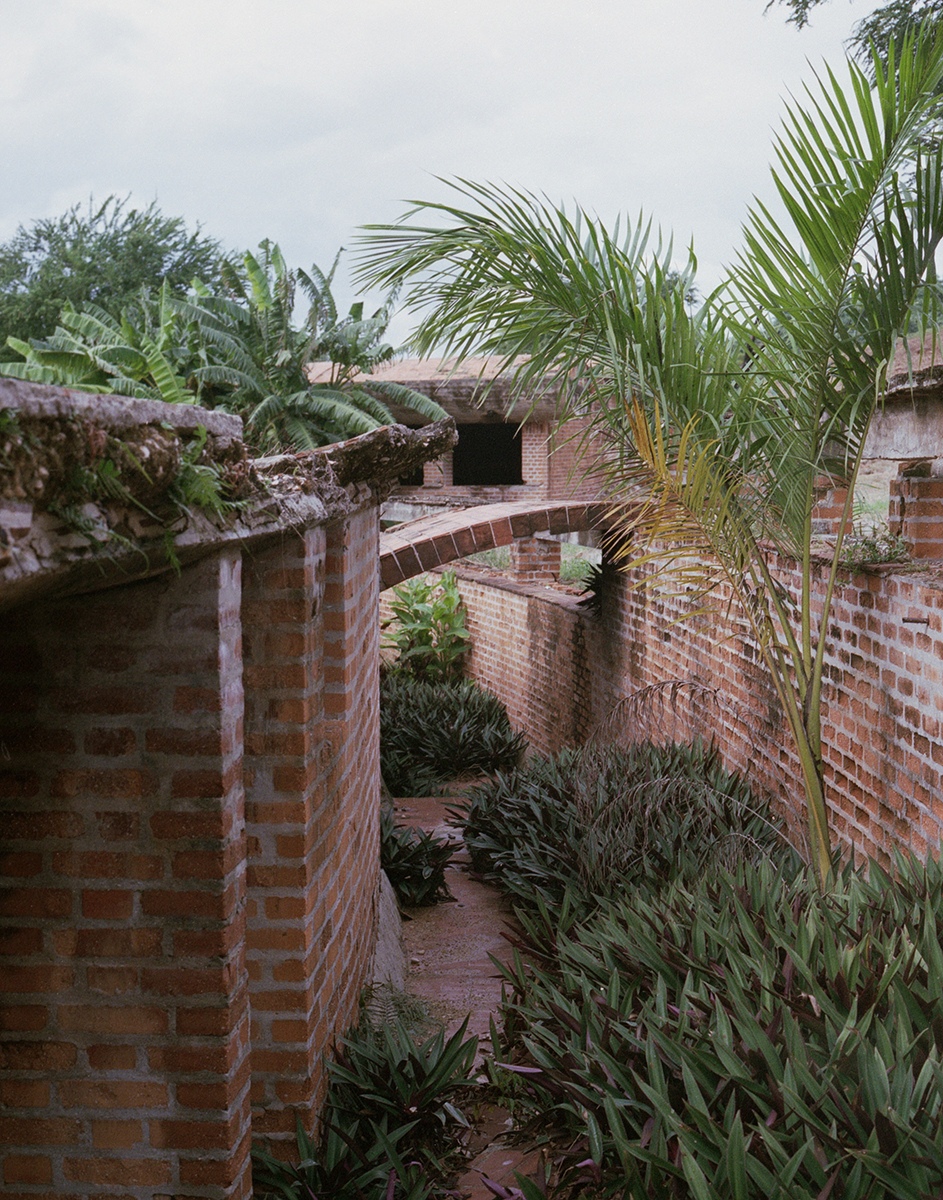 Cuba National Art Schools
Founded by Fidel Castro and Che Guevara, construction of the art schools started during the Cuban Revolution. The schools were never completed and are partially abandoned.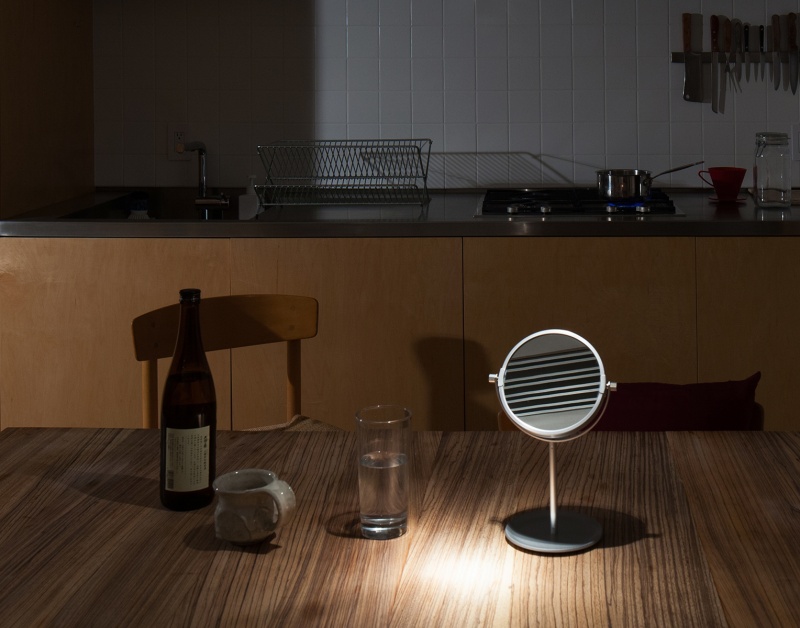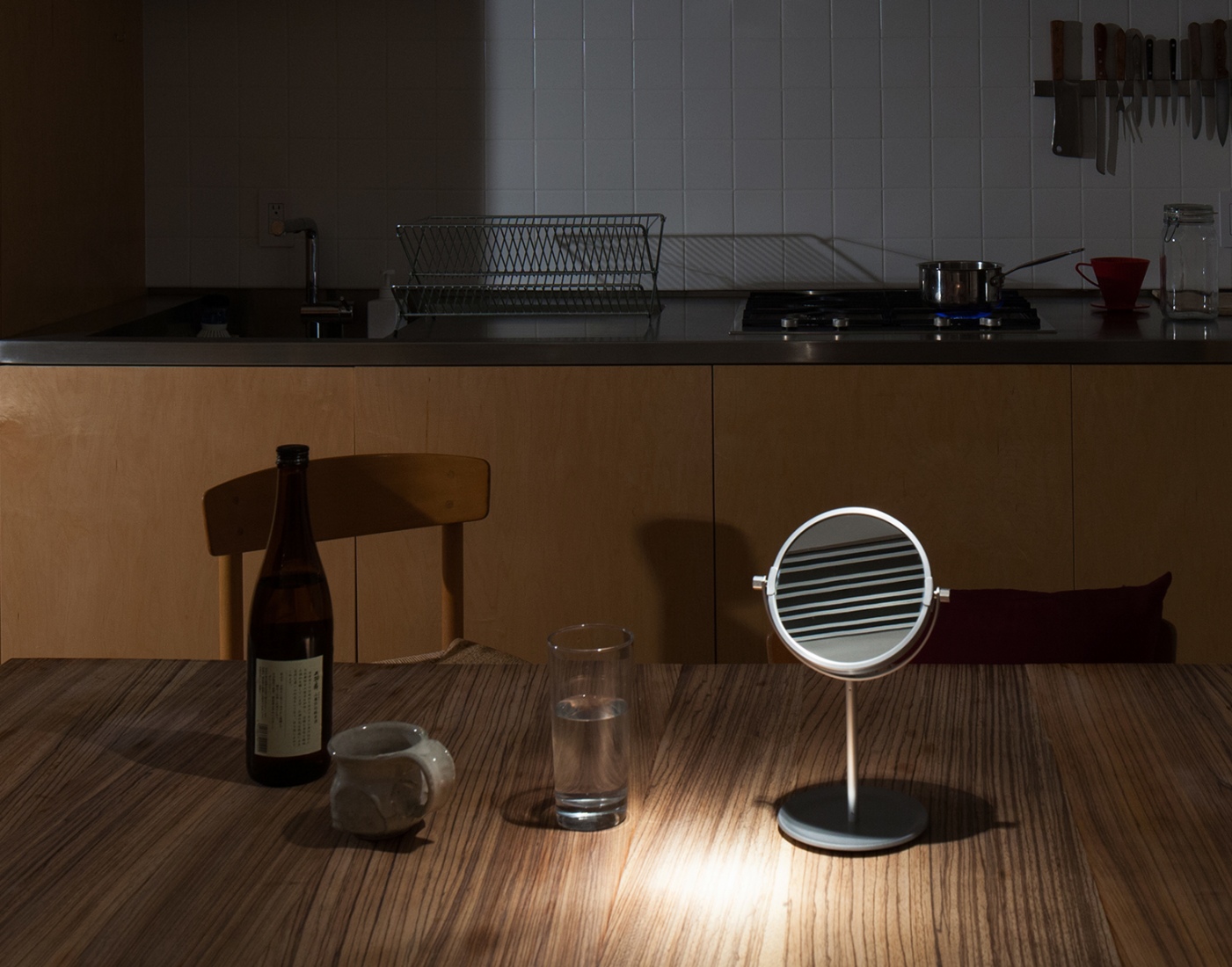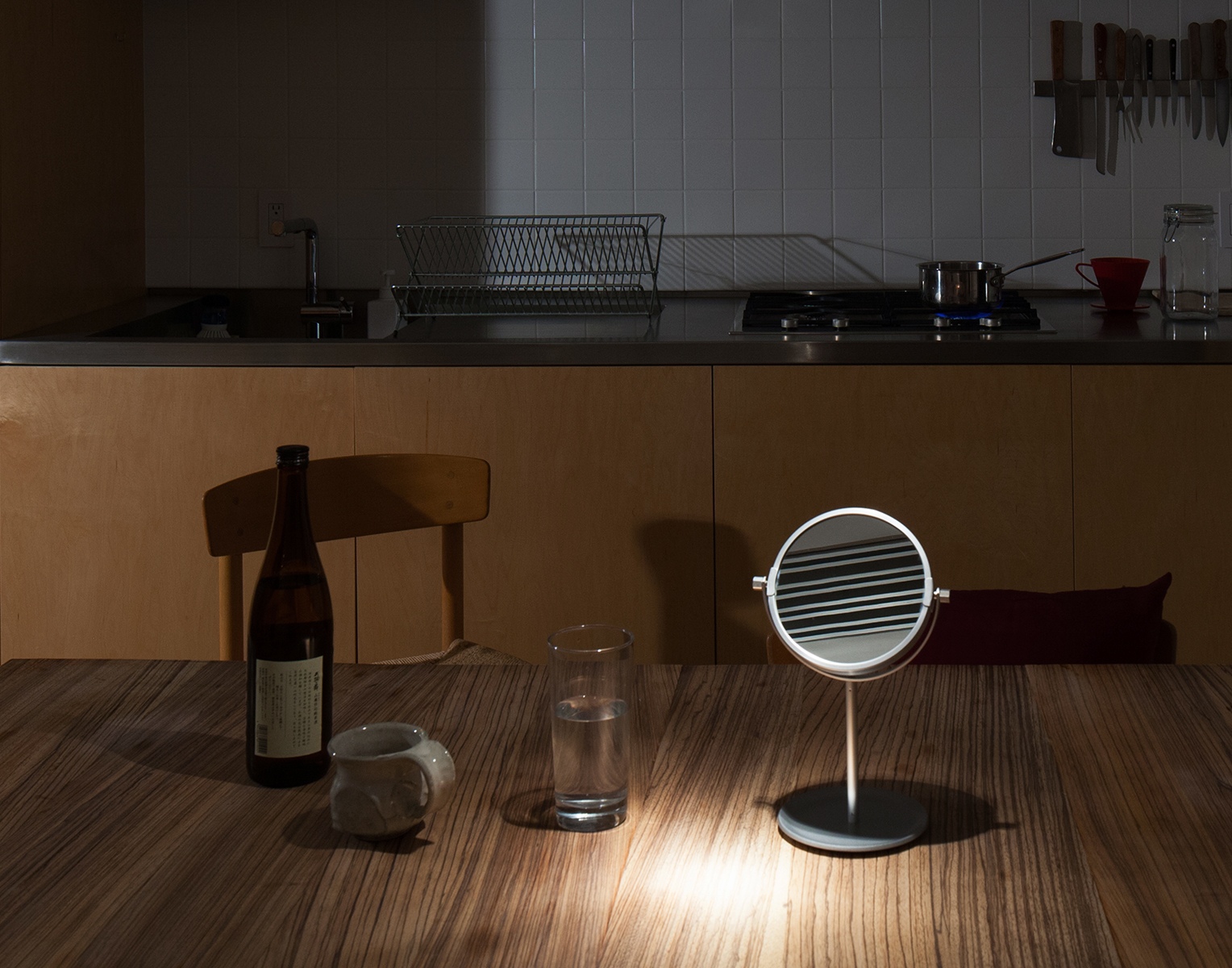 Larsen - Night
Nighttime still-life and interior photography.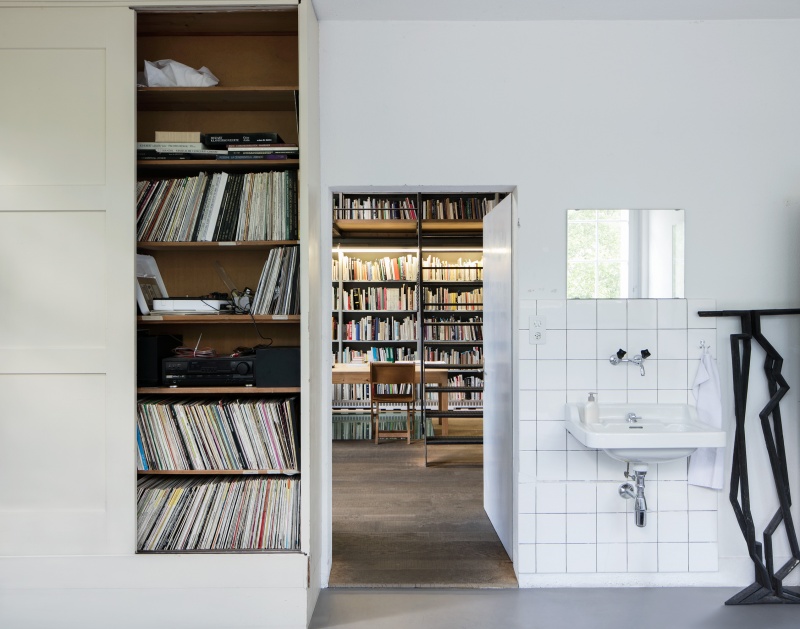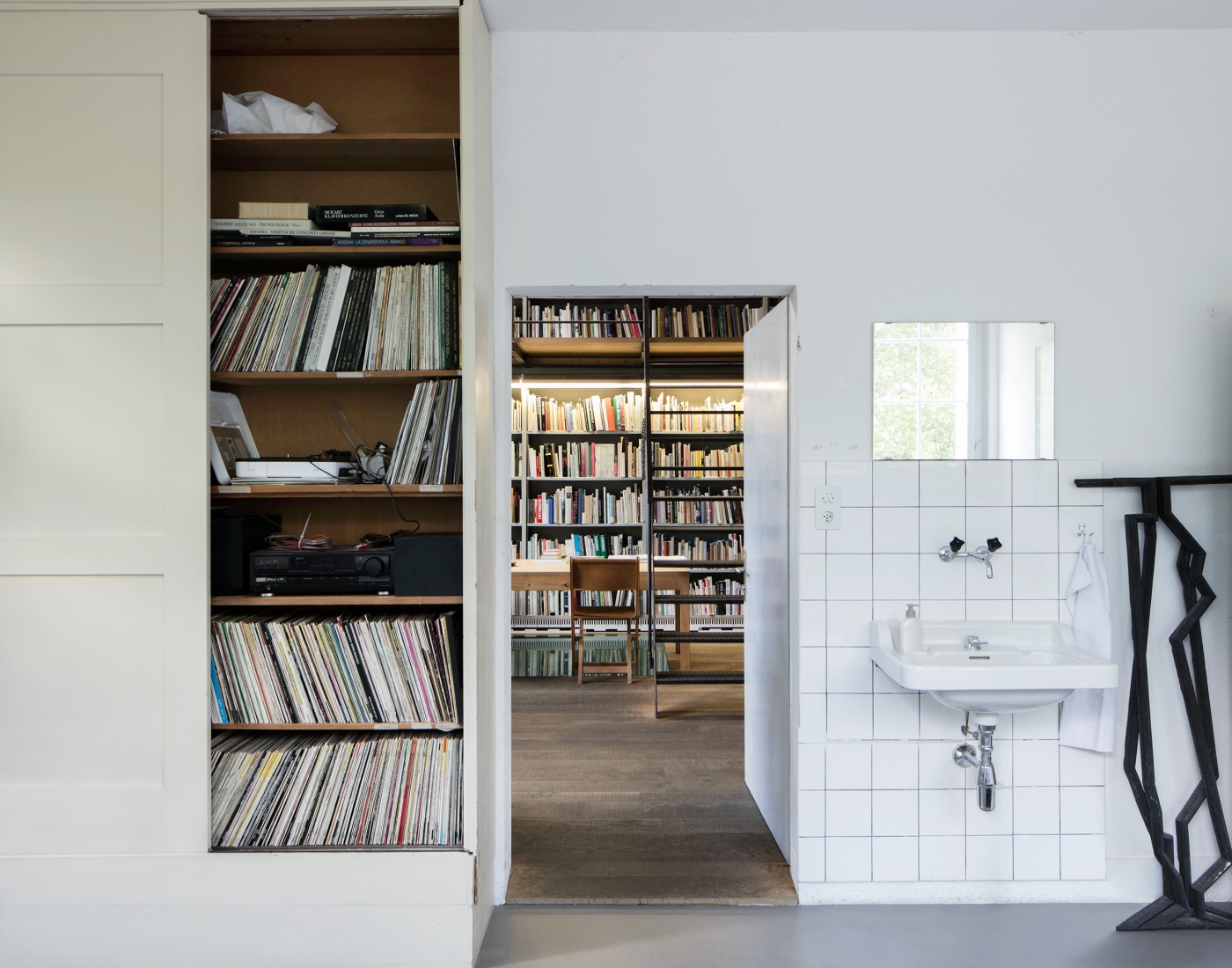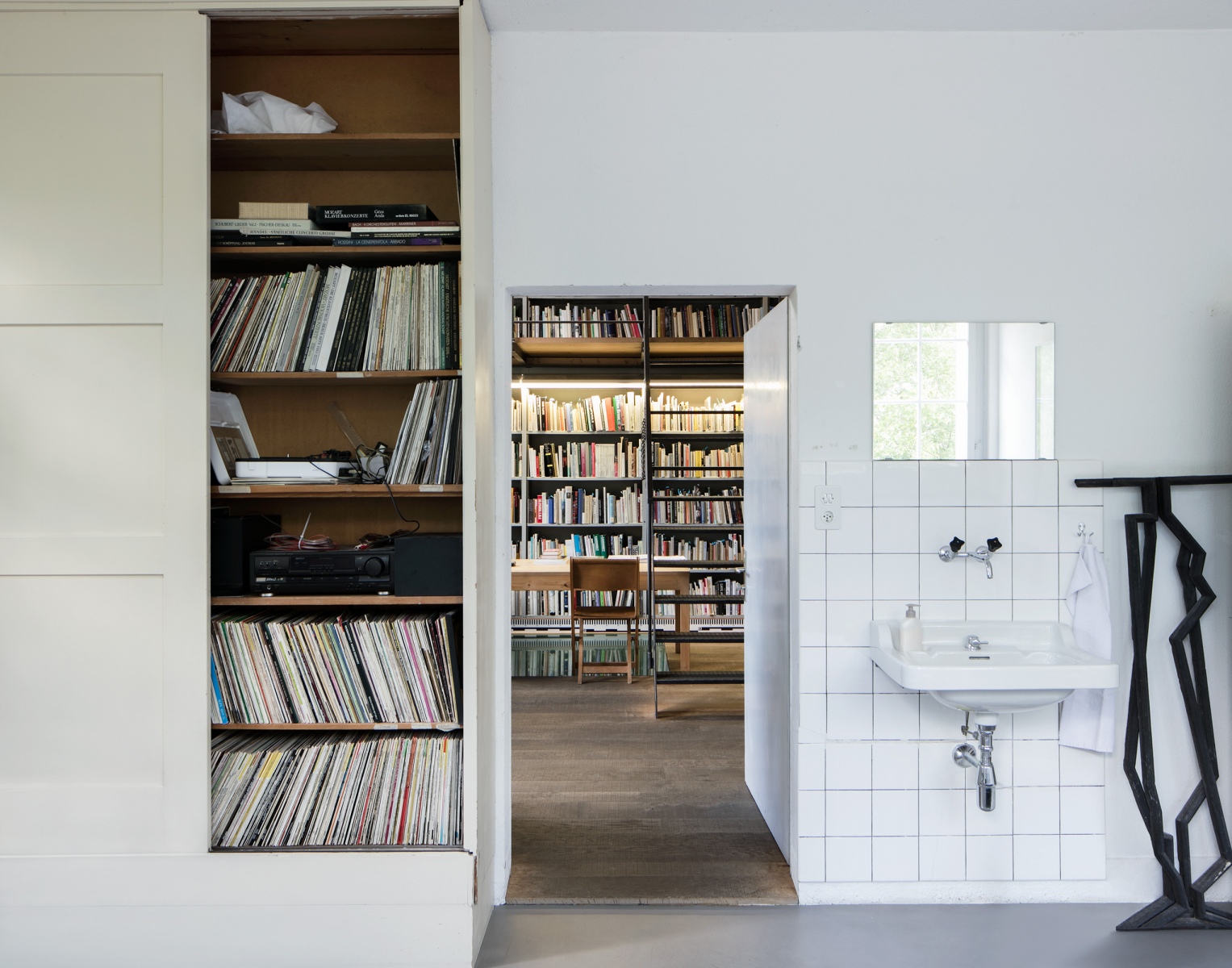 Sitterwerk
The Art Library at Sitterwerk is one of the first libraries to adapt radio-frequency identification technology. The system can locate the exact current location of a book with a radio-frequency tag and archive the information into the digital library catalog.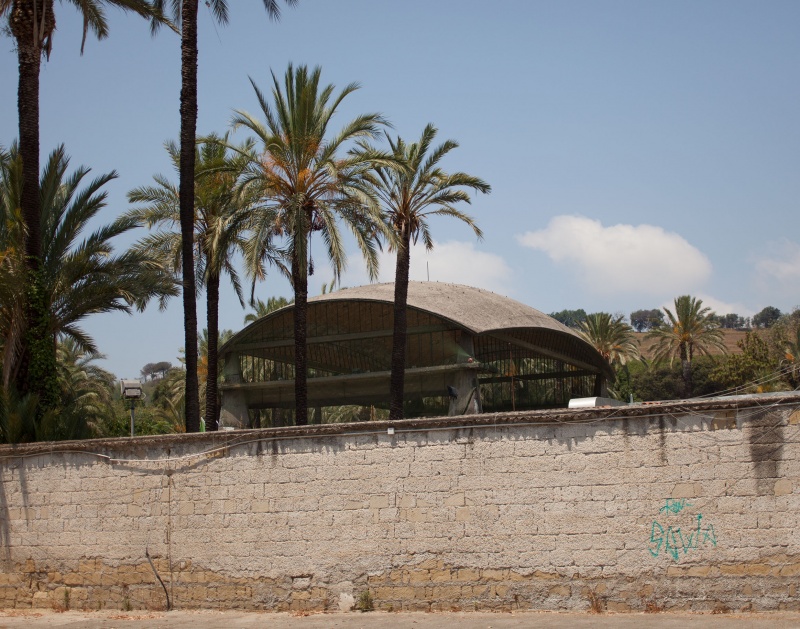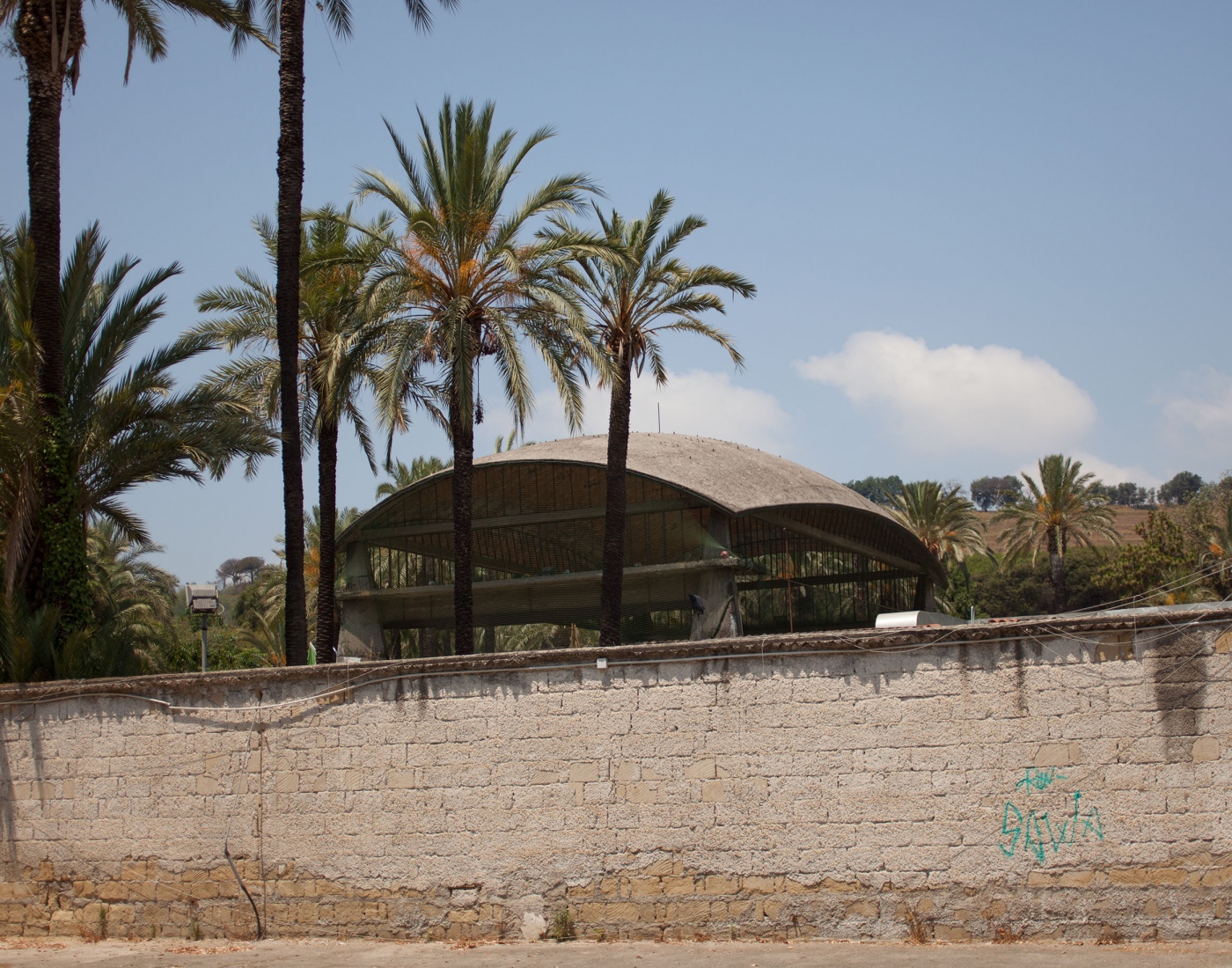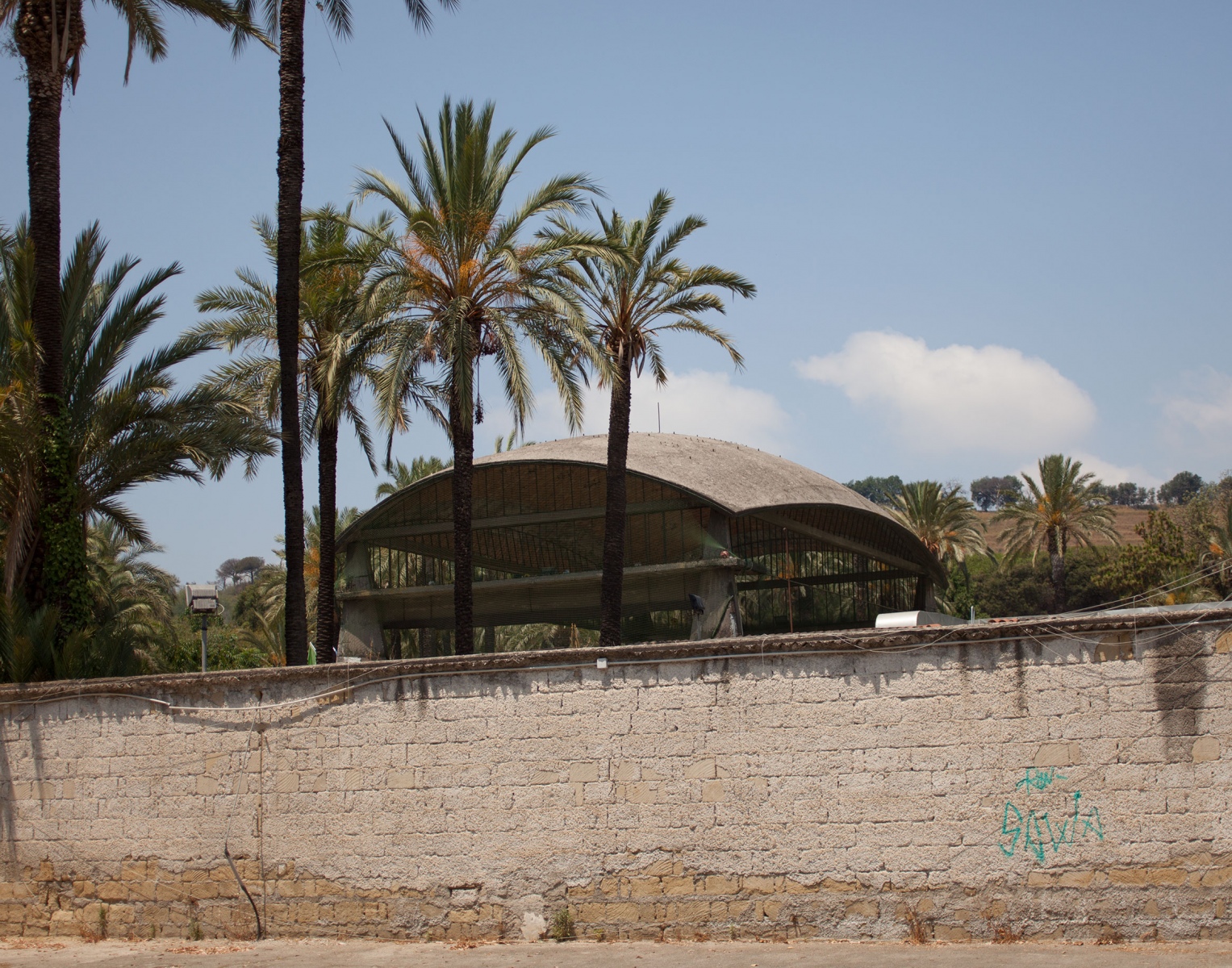 Mostra D'Oltremare
Documentation of a historical park in Naples now going through a restoration process. Mostra D'Oltremare was built during Italy's fascist period to showcase the power of Italian imperialism in Africa.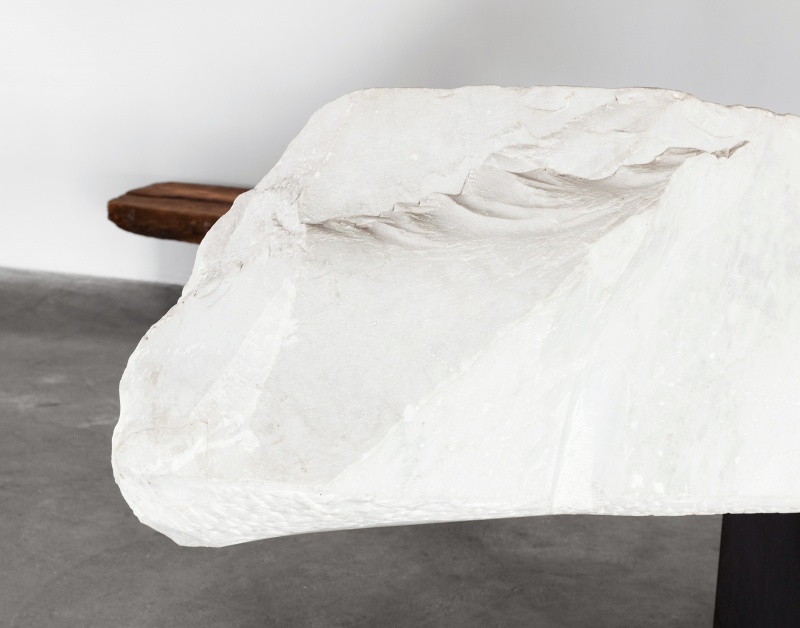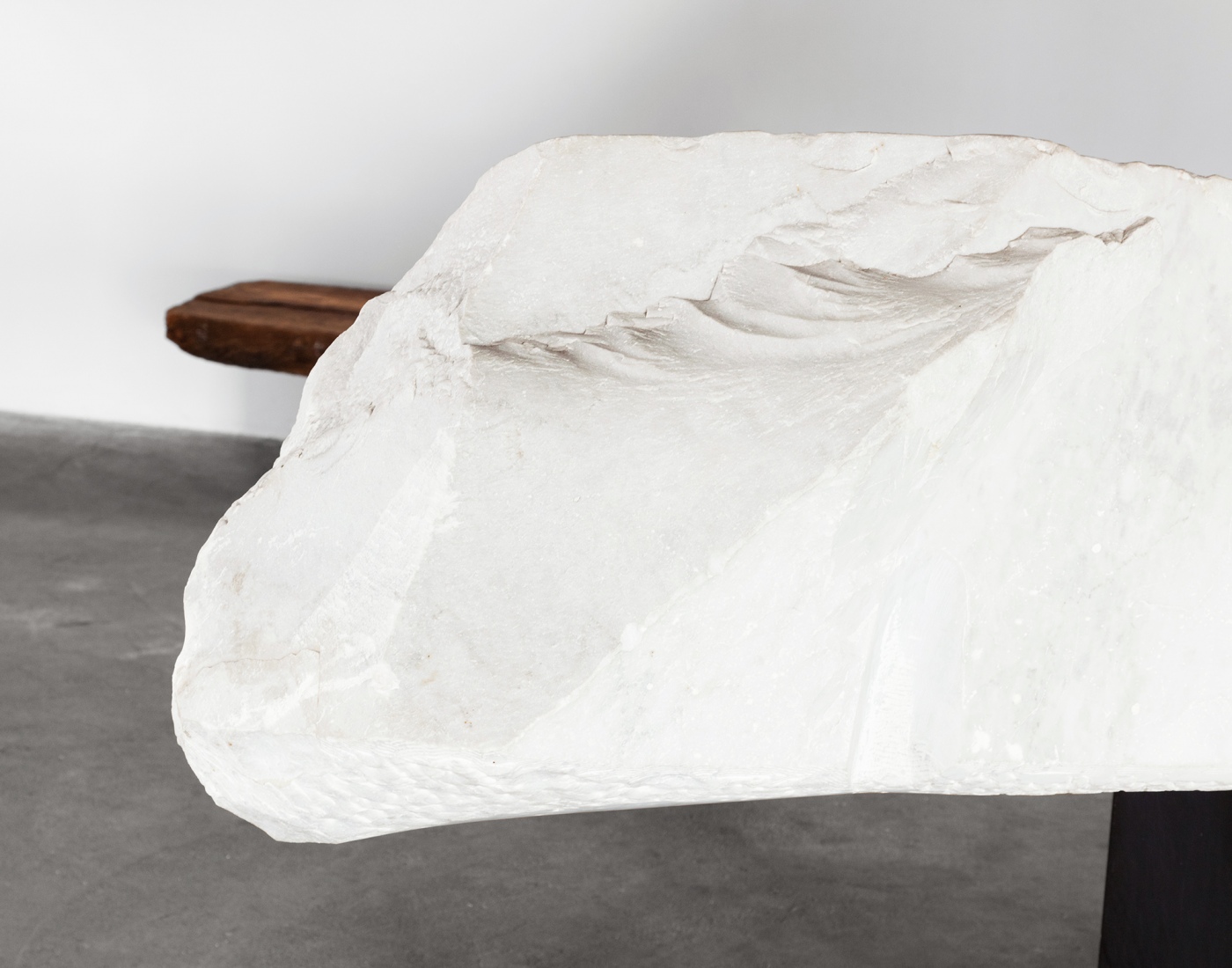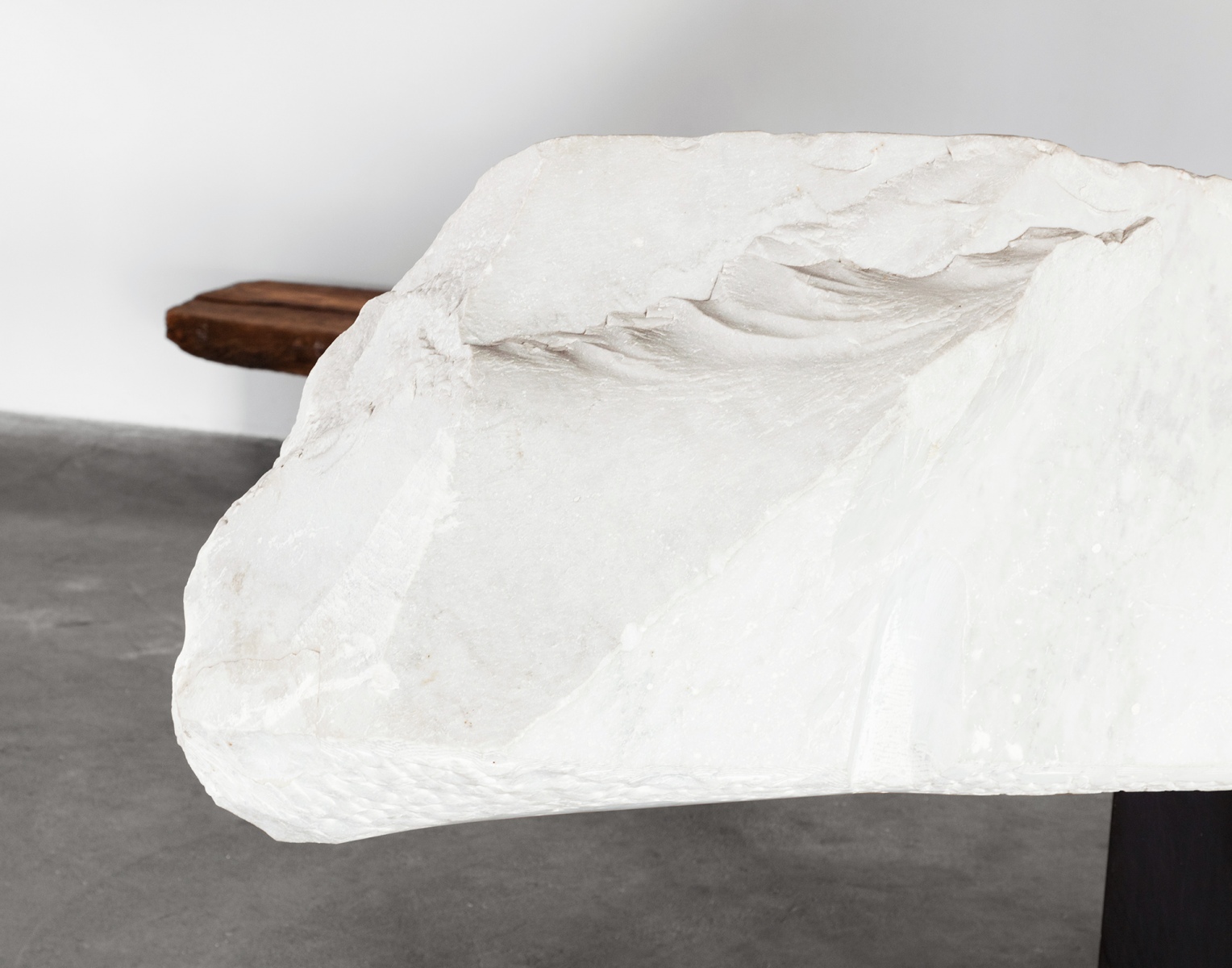 Noguchi Museum
Photography for the exhibition catalog Solid Doubts, commissioned by the Noguchi Museum.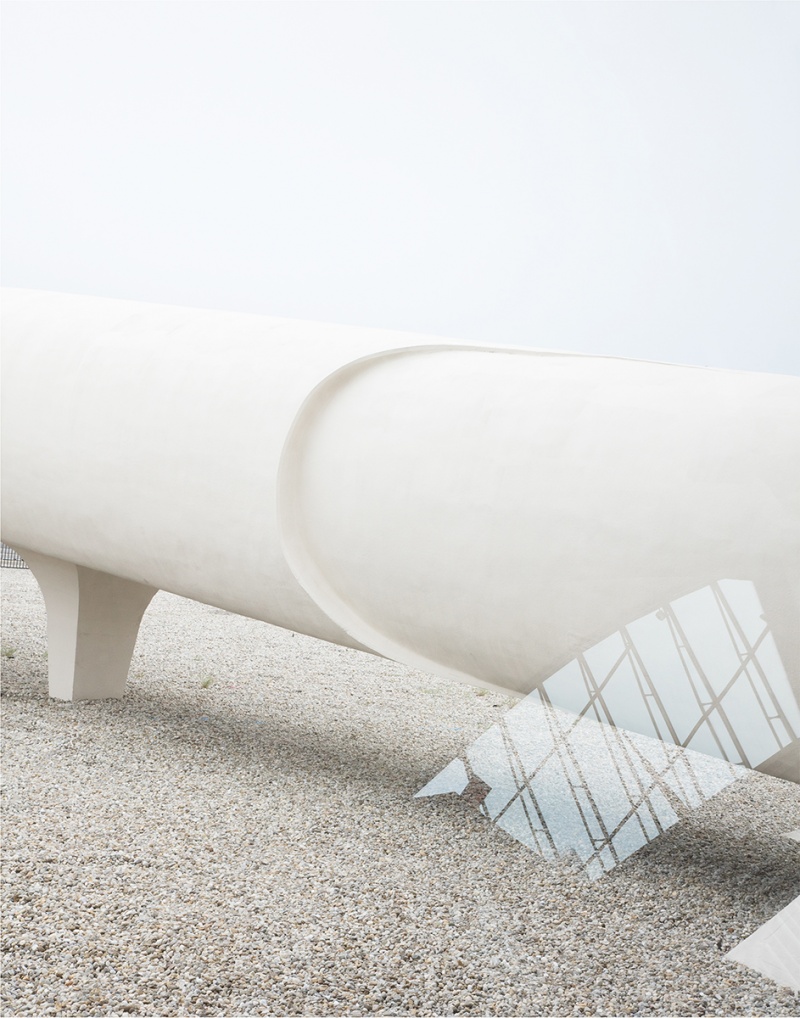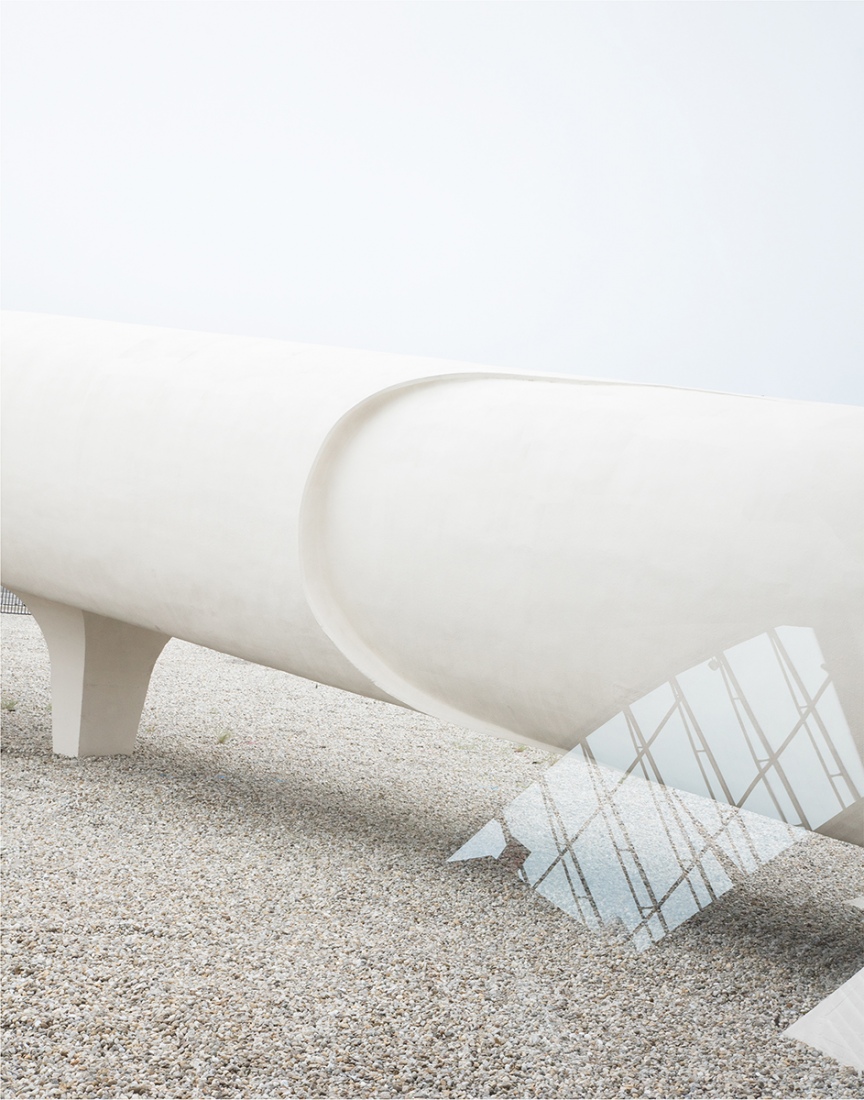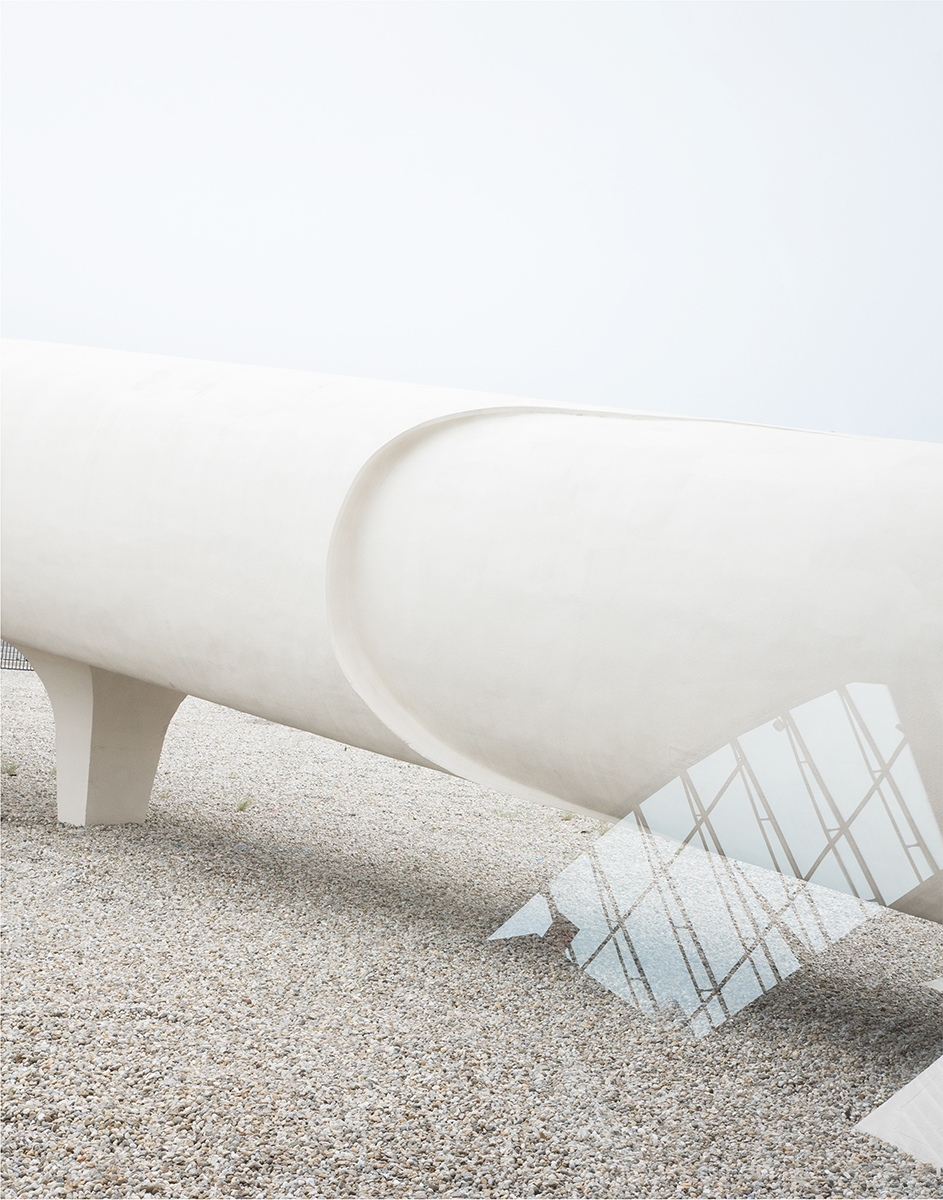 TWA
Visual research of the TWA terminal at JFK Airport during its last week, before being closed down for hotel development.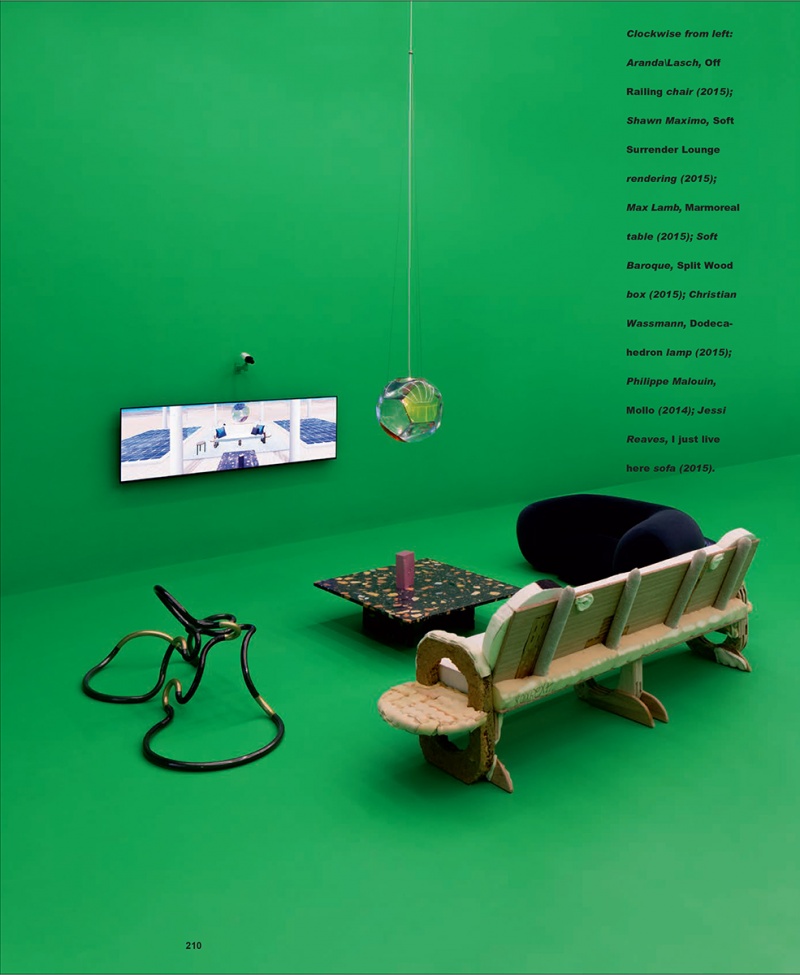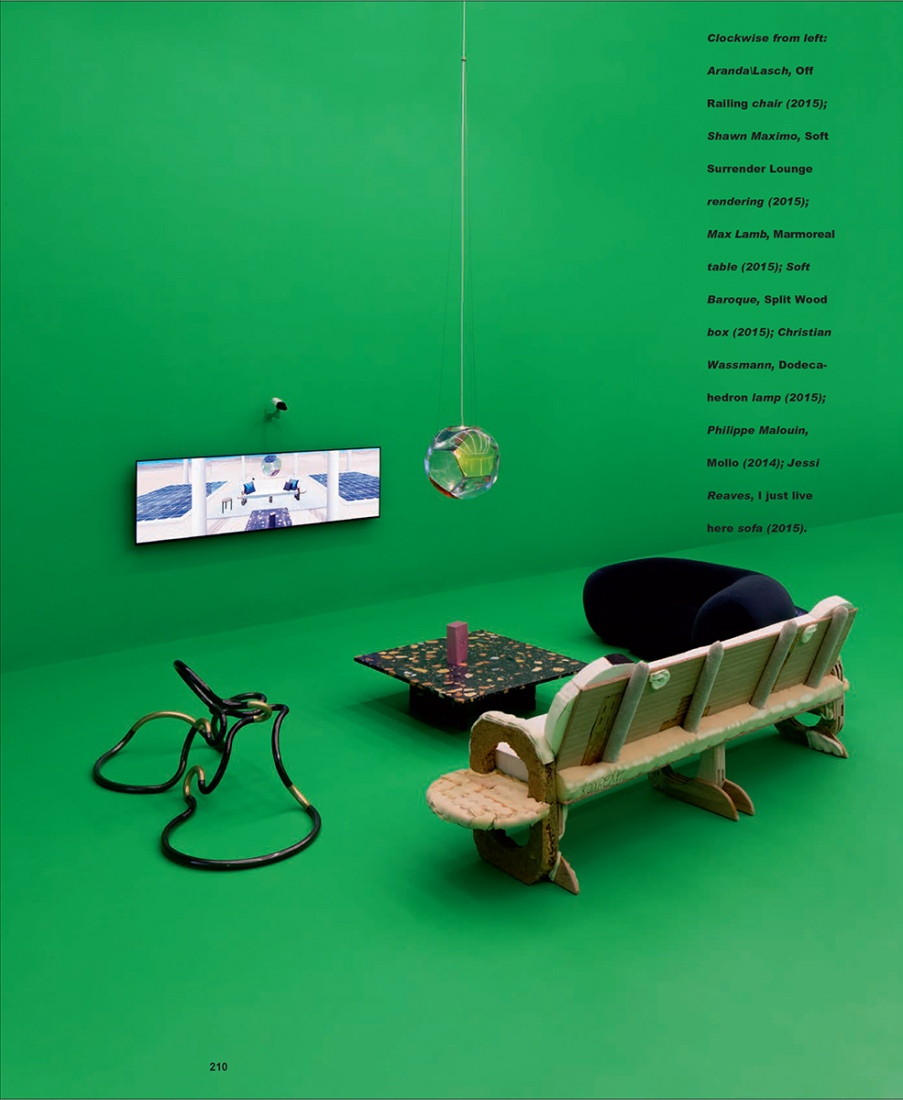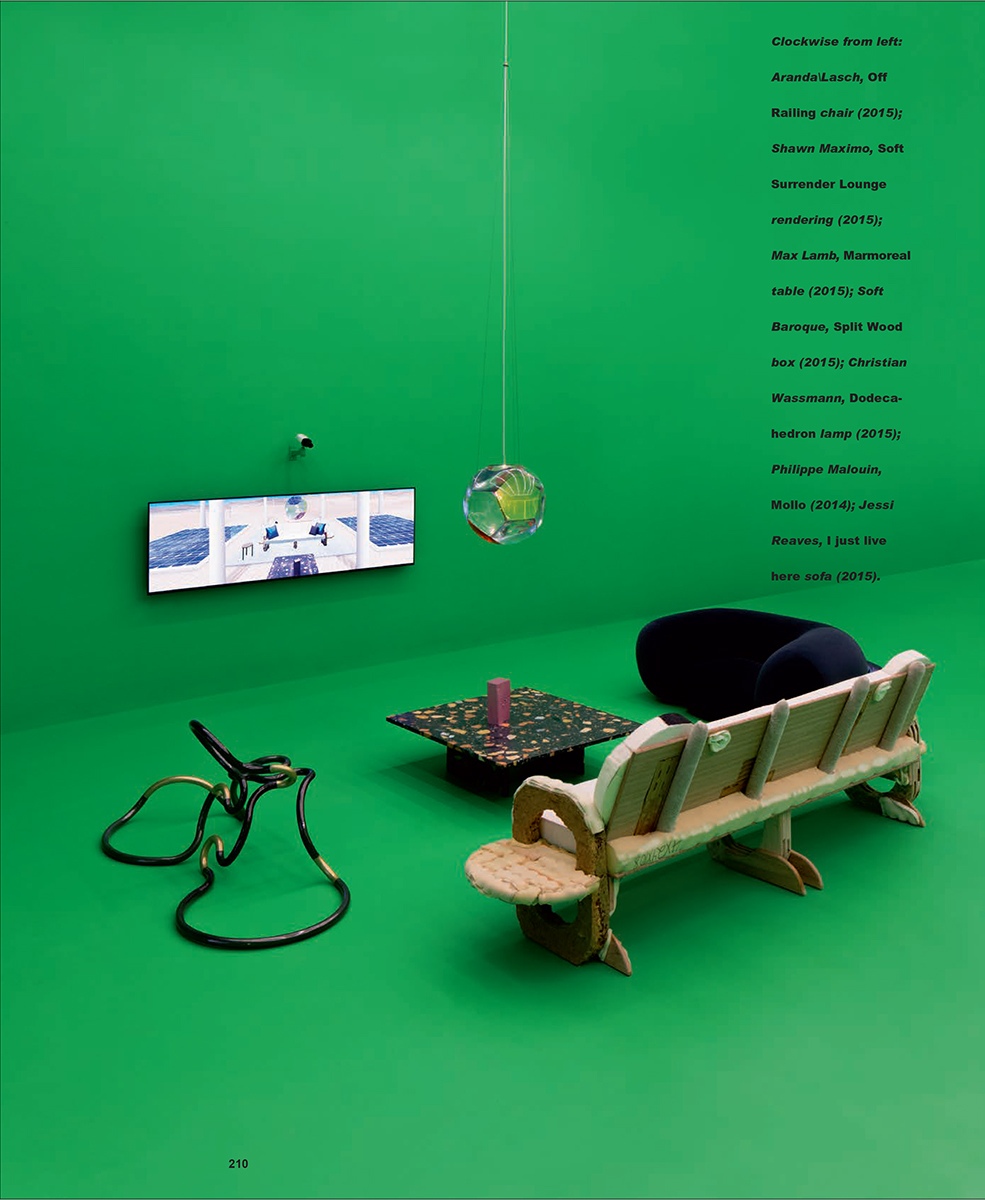 PDLEN / Pin-Up
PDLEN at Swiss Institute. Photography for PIN-UP magazine.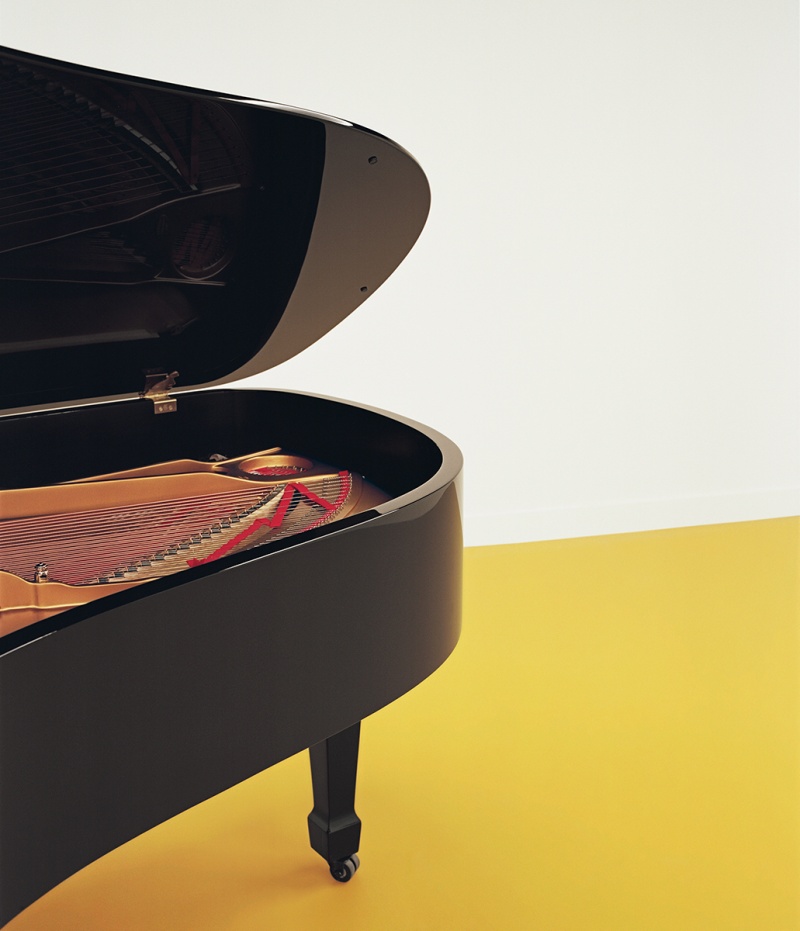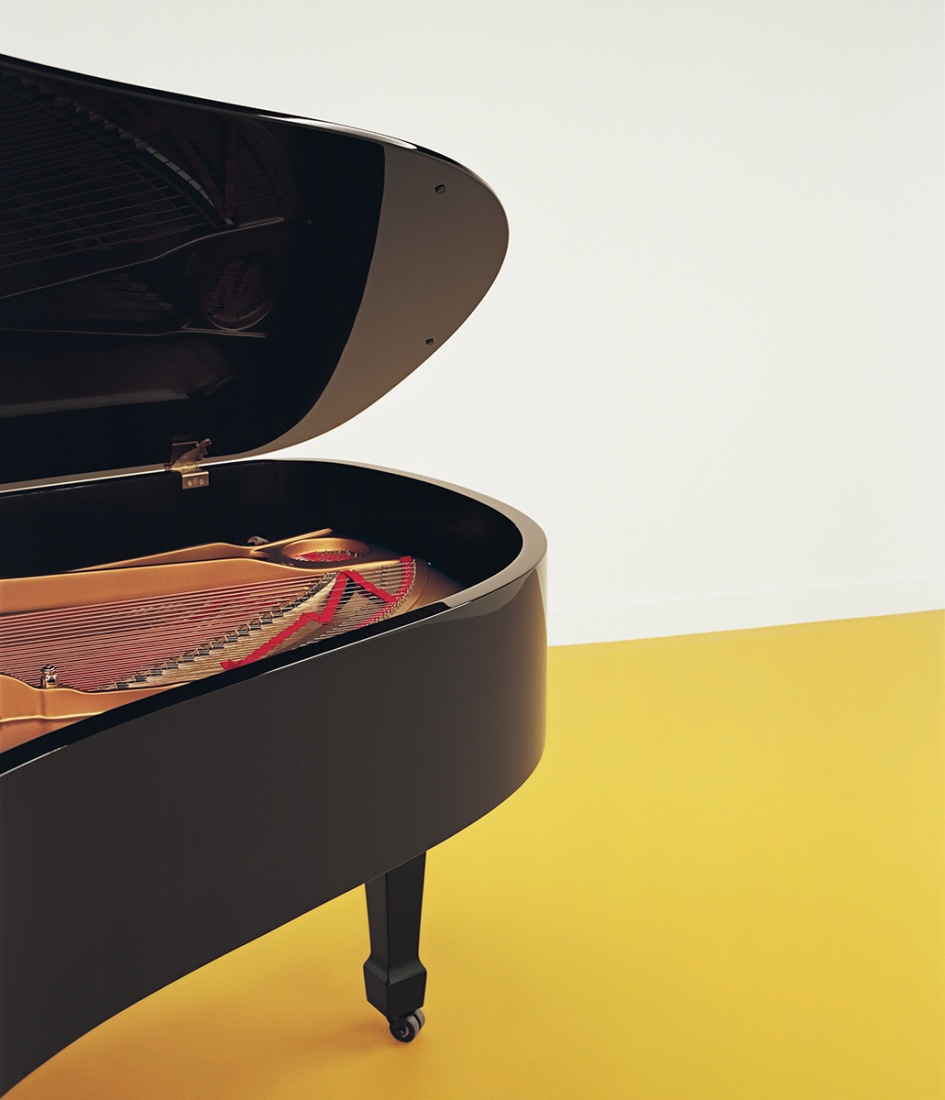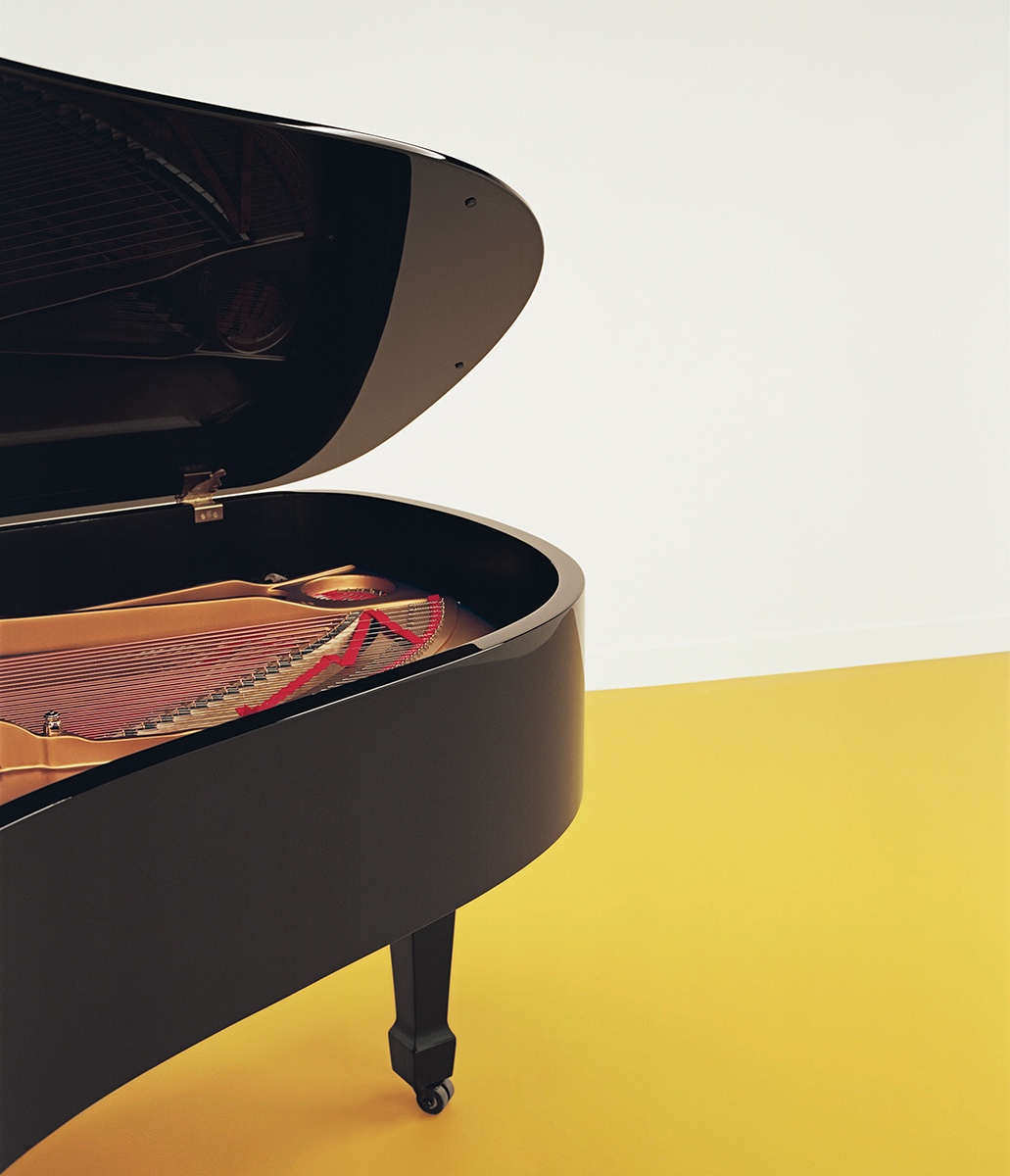 Steinway / WSJ
Steinway showroom designed by Annabelle Selloff for Wall Street Jornal Magazine.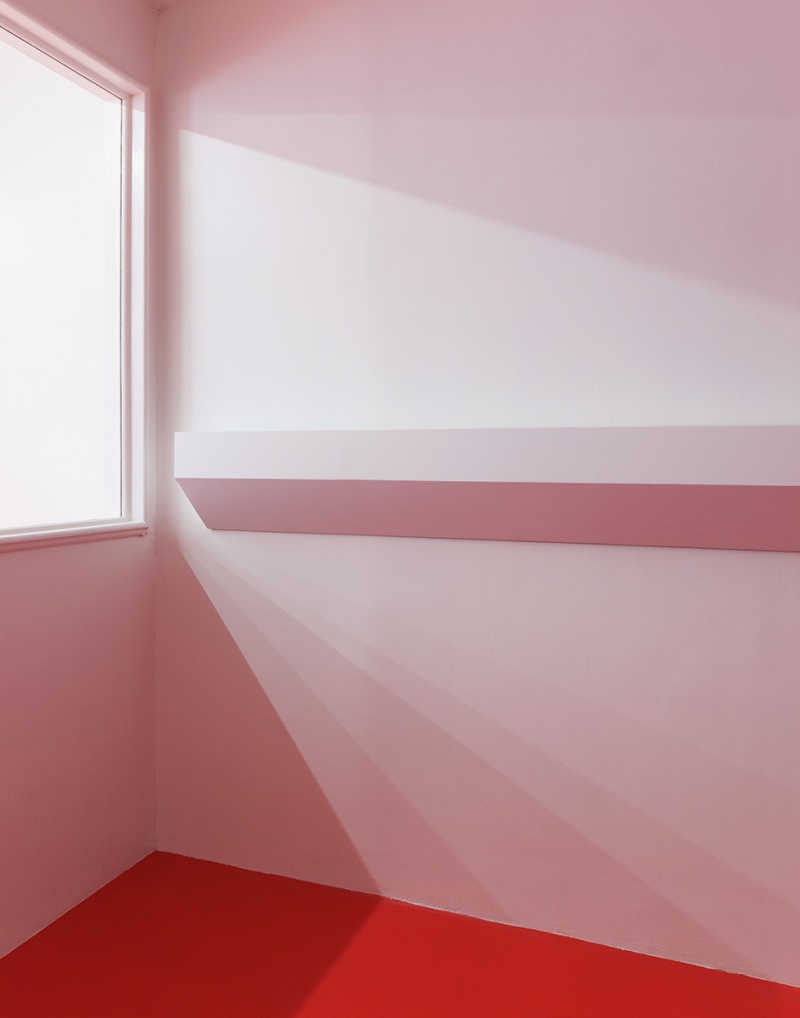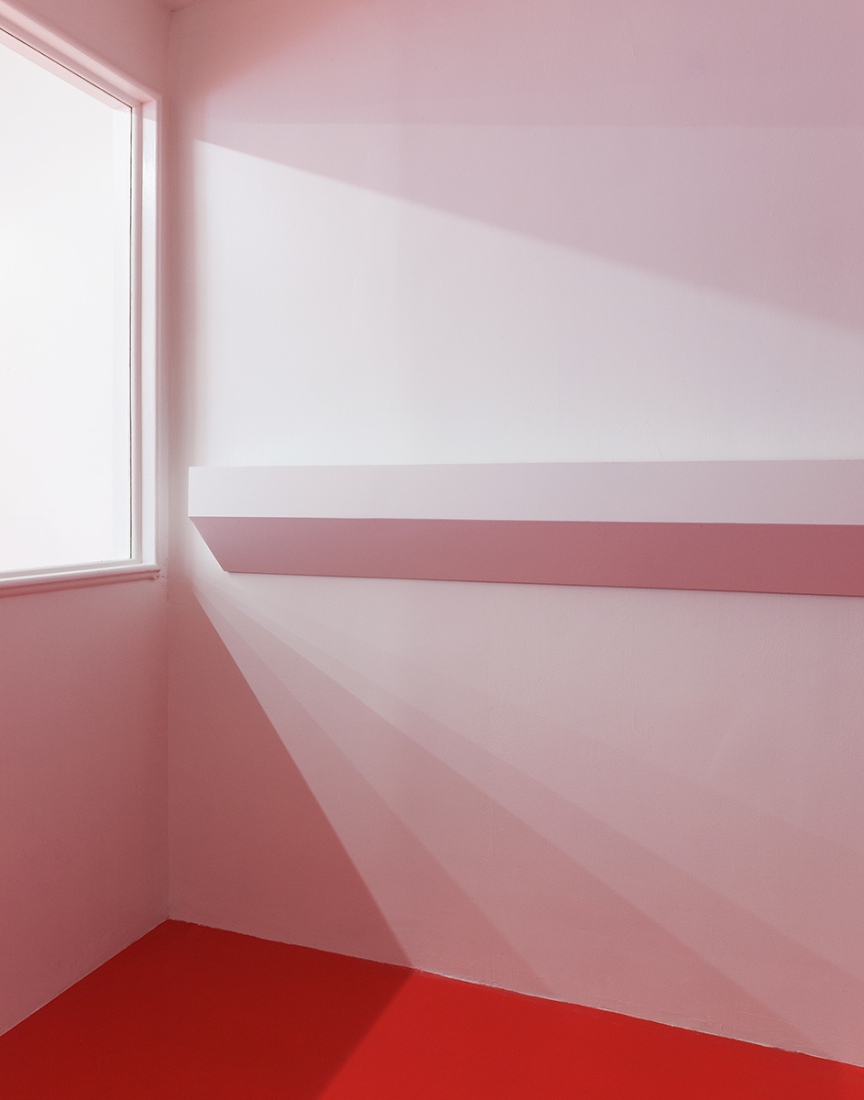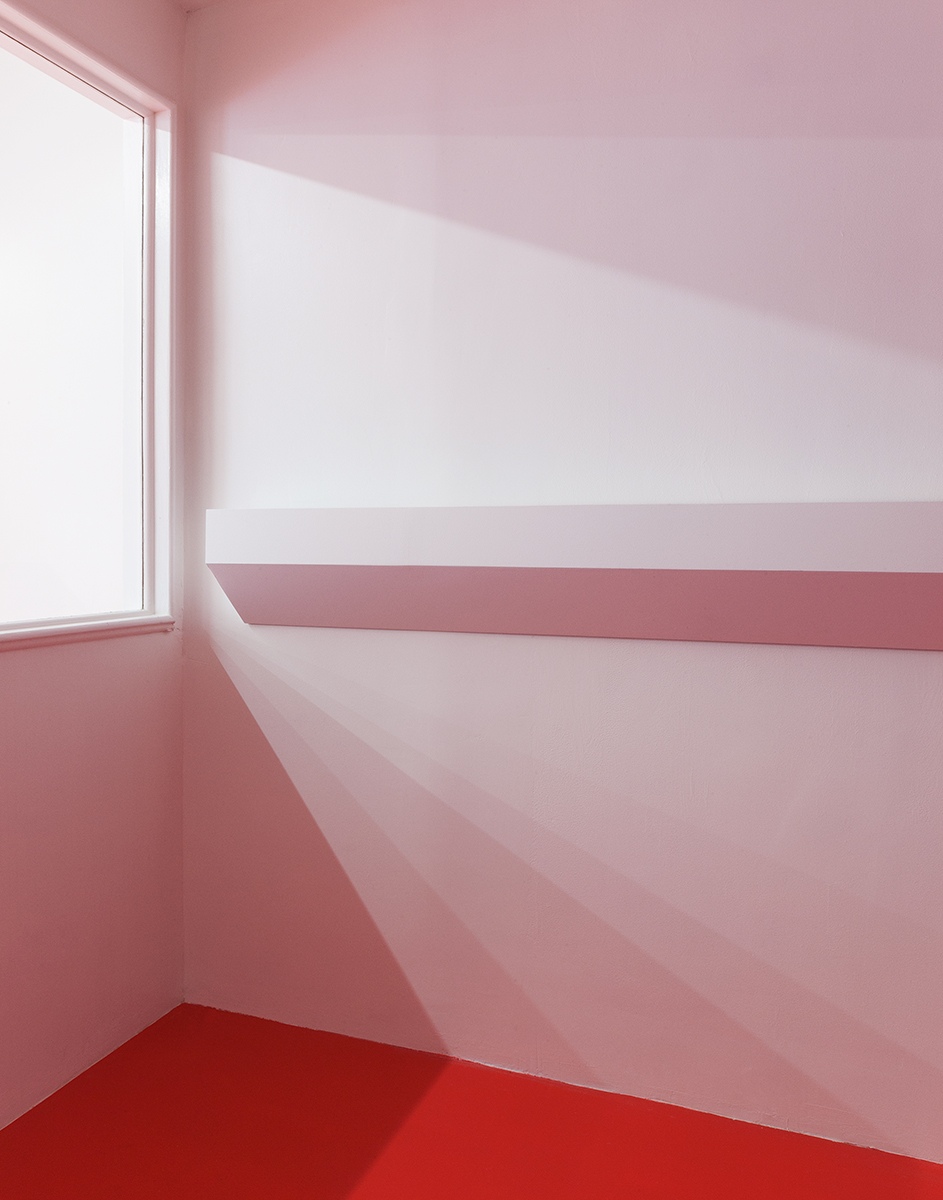 Light Levels
Detail studies of architectural spaces.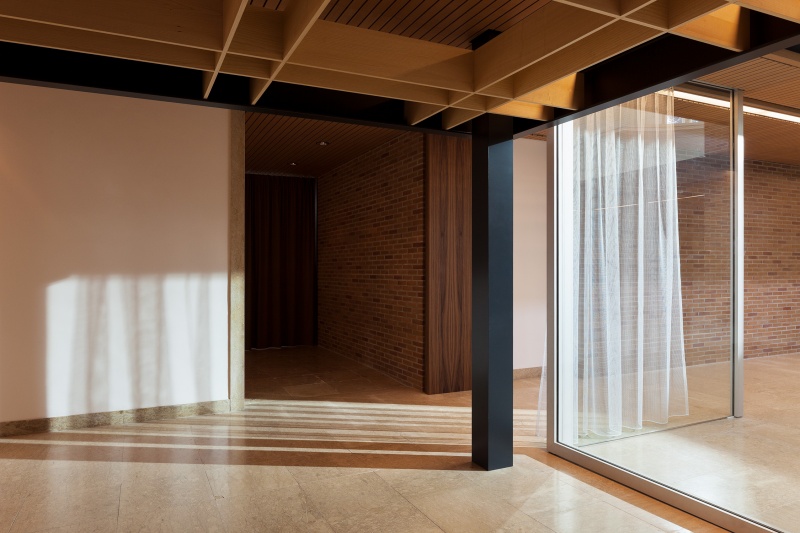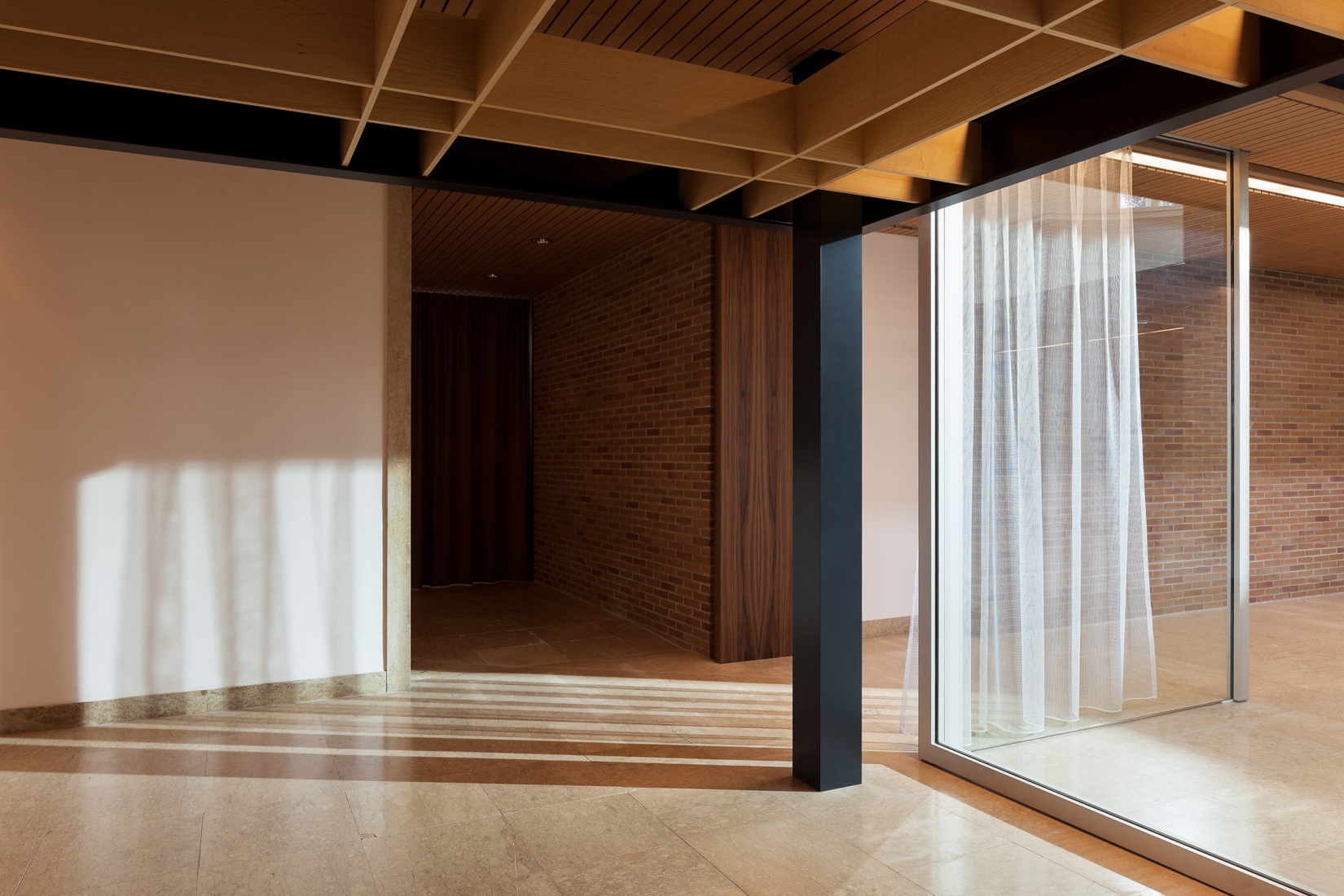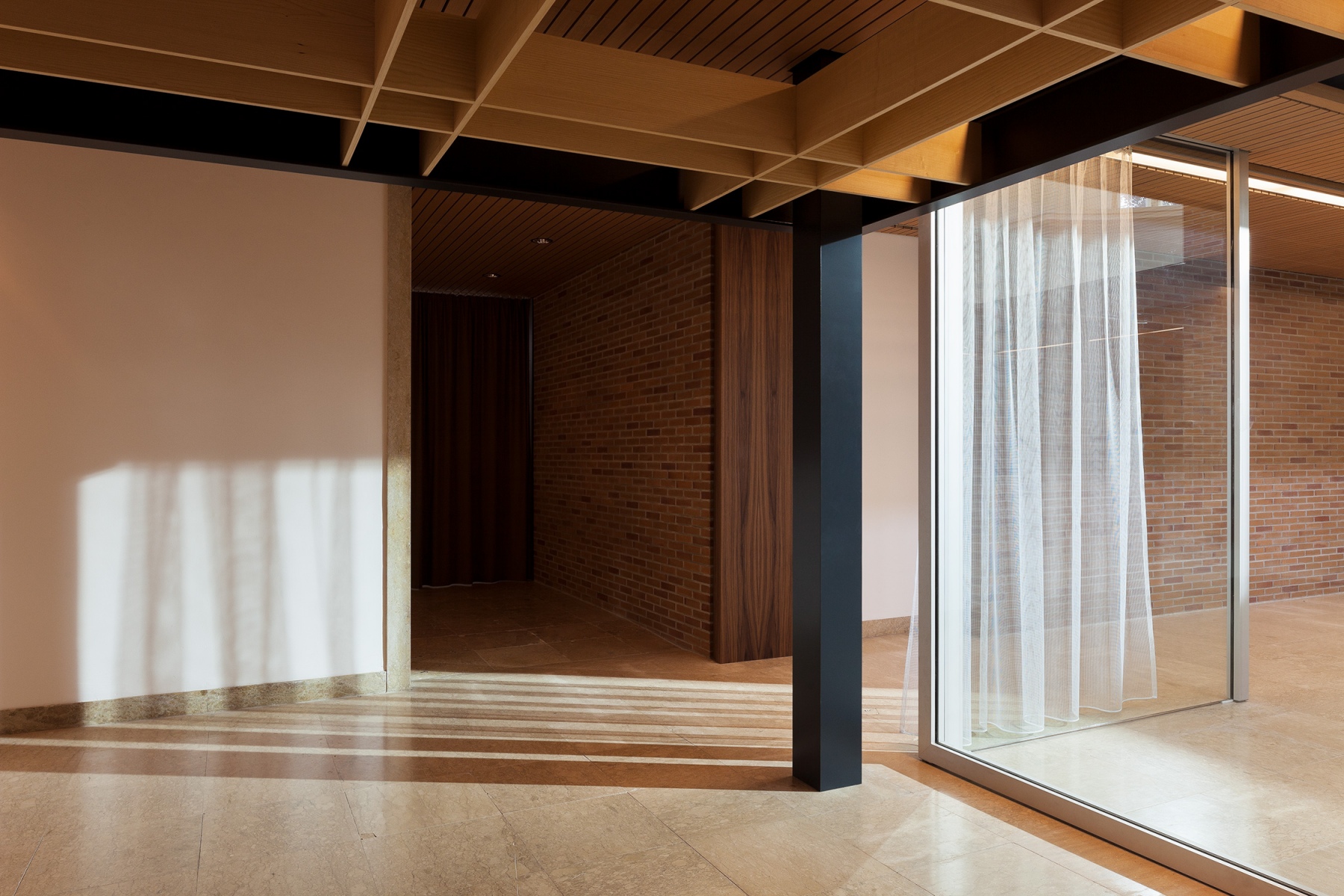 Ciriacidis Lehnerer
Study of interiors and ambient lights.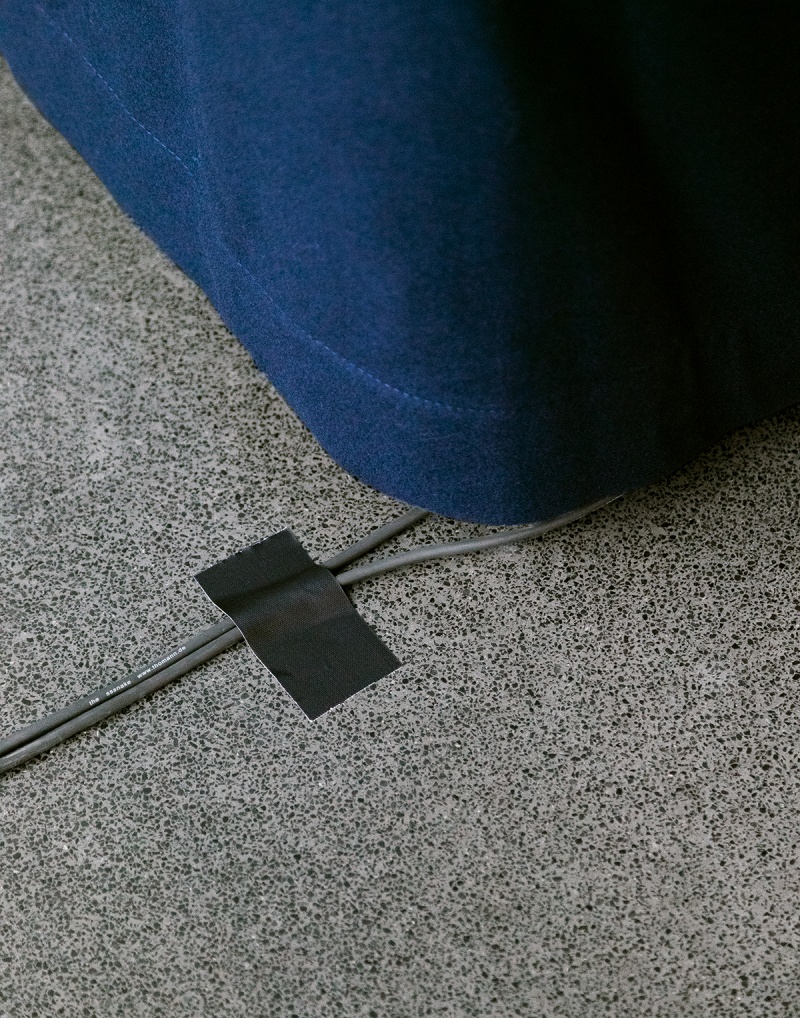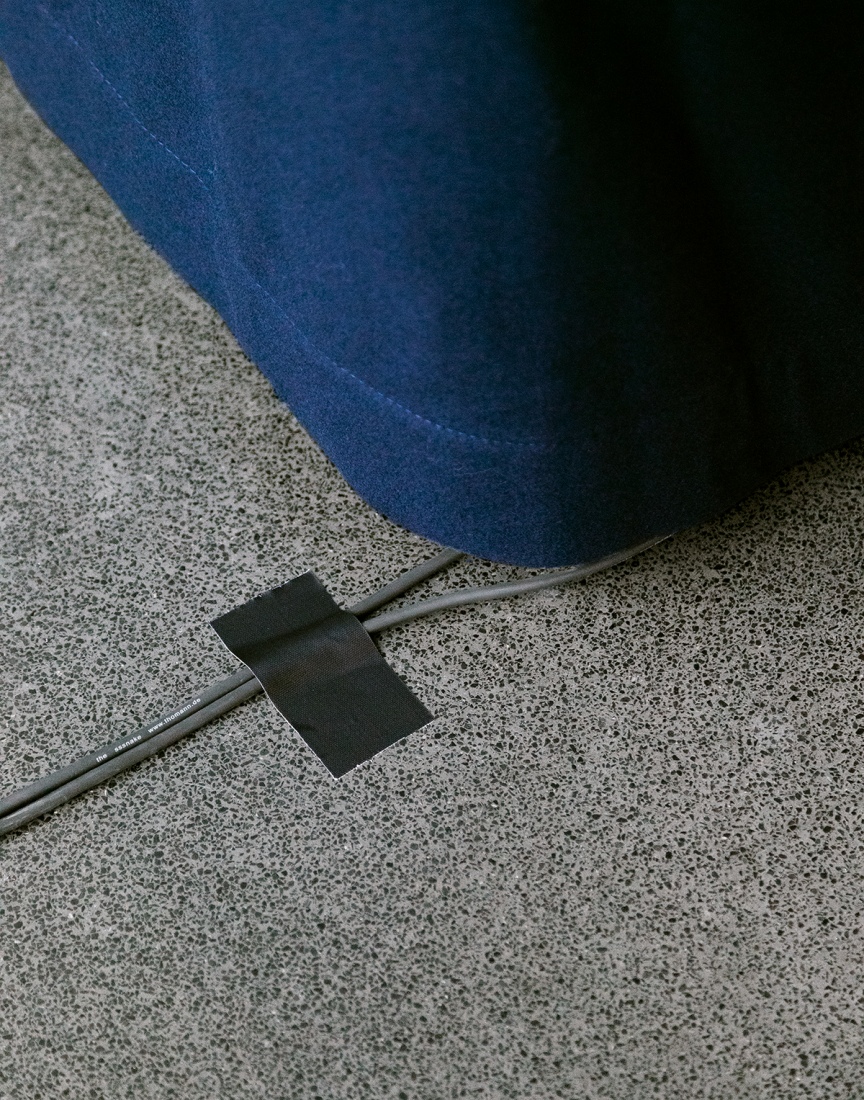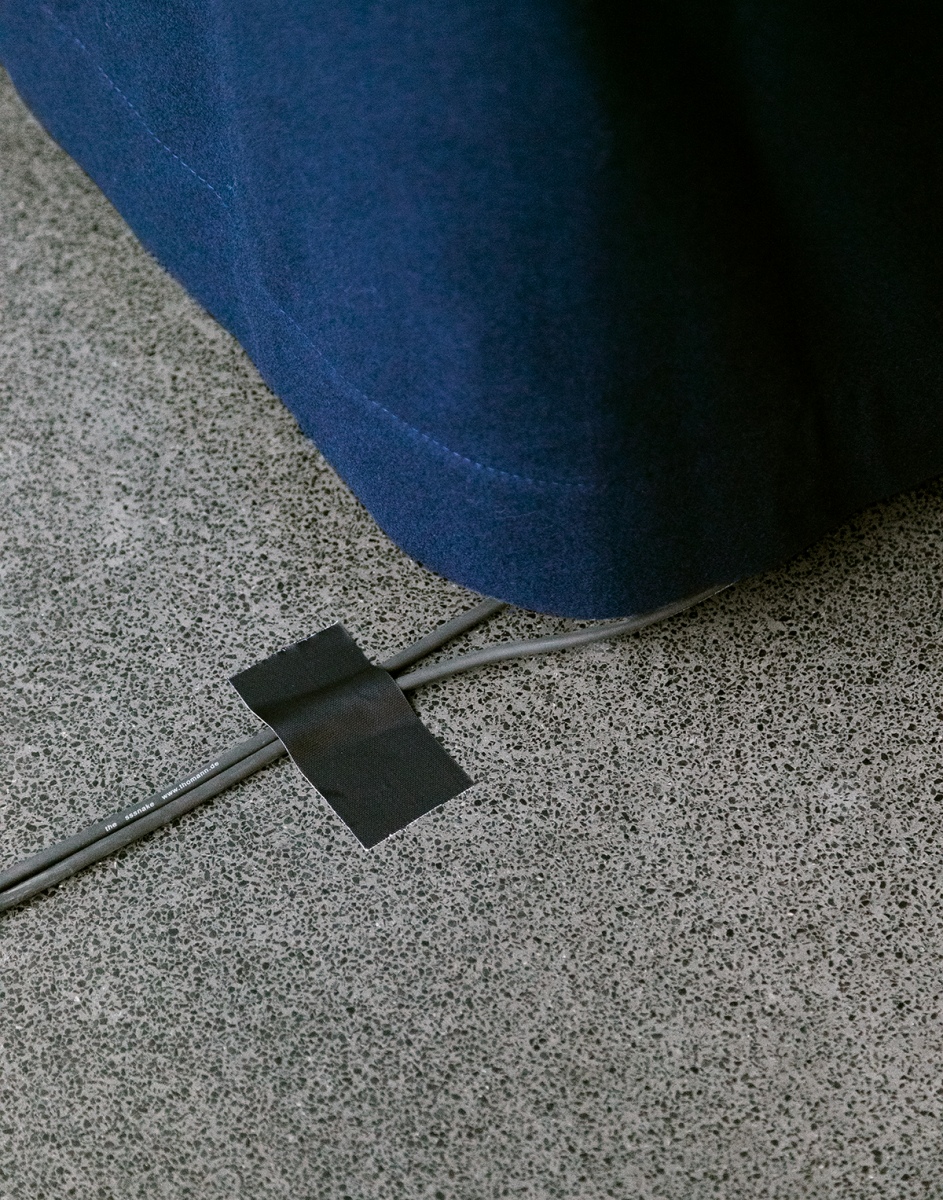 Traces
Details. Preparation for a lecture. Documentation at Kunsthaus Bregenz.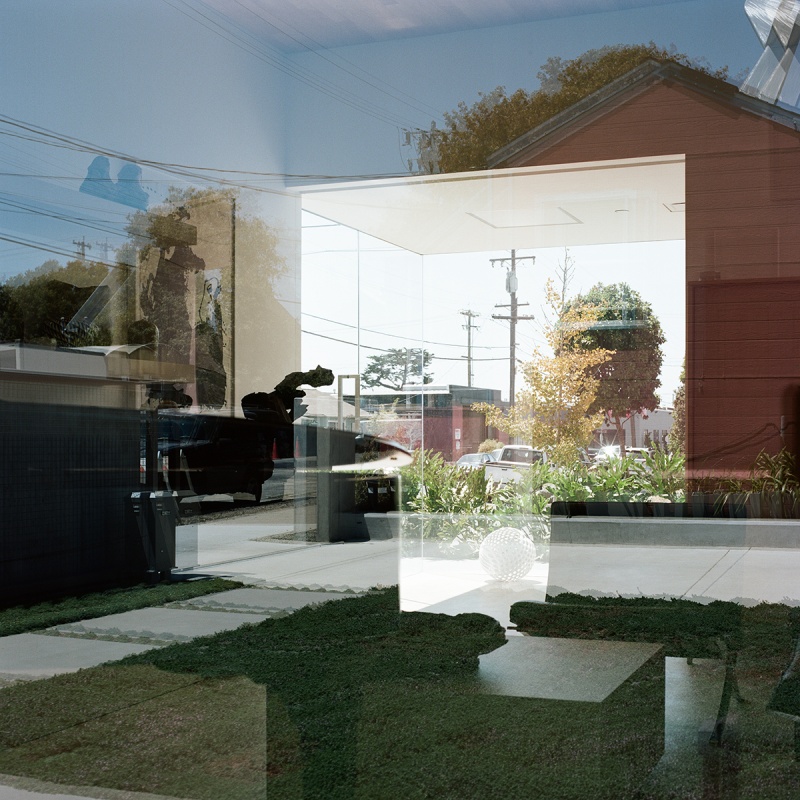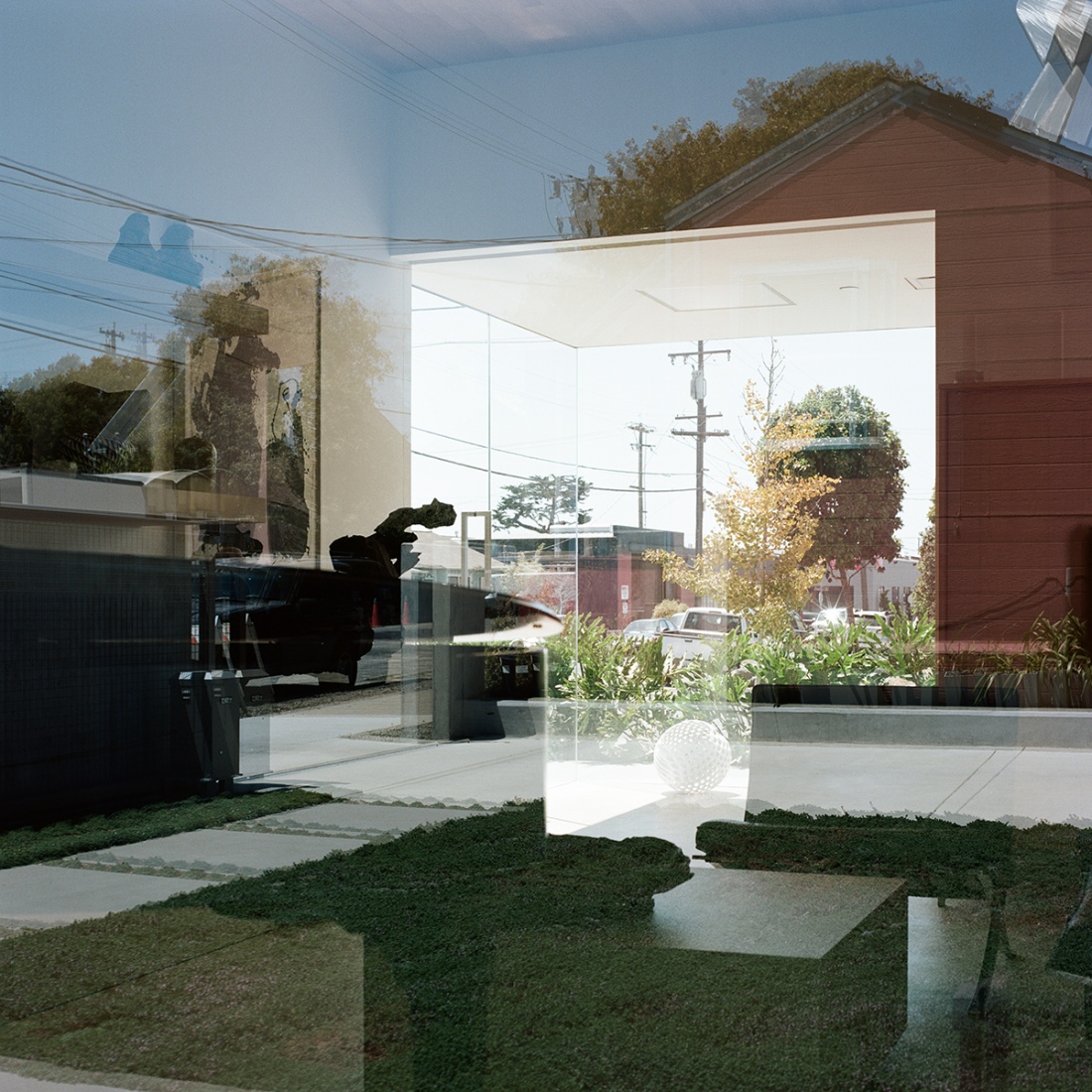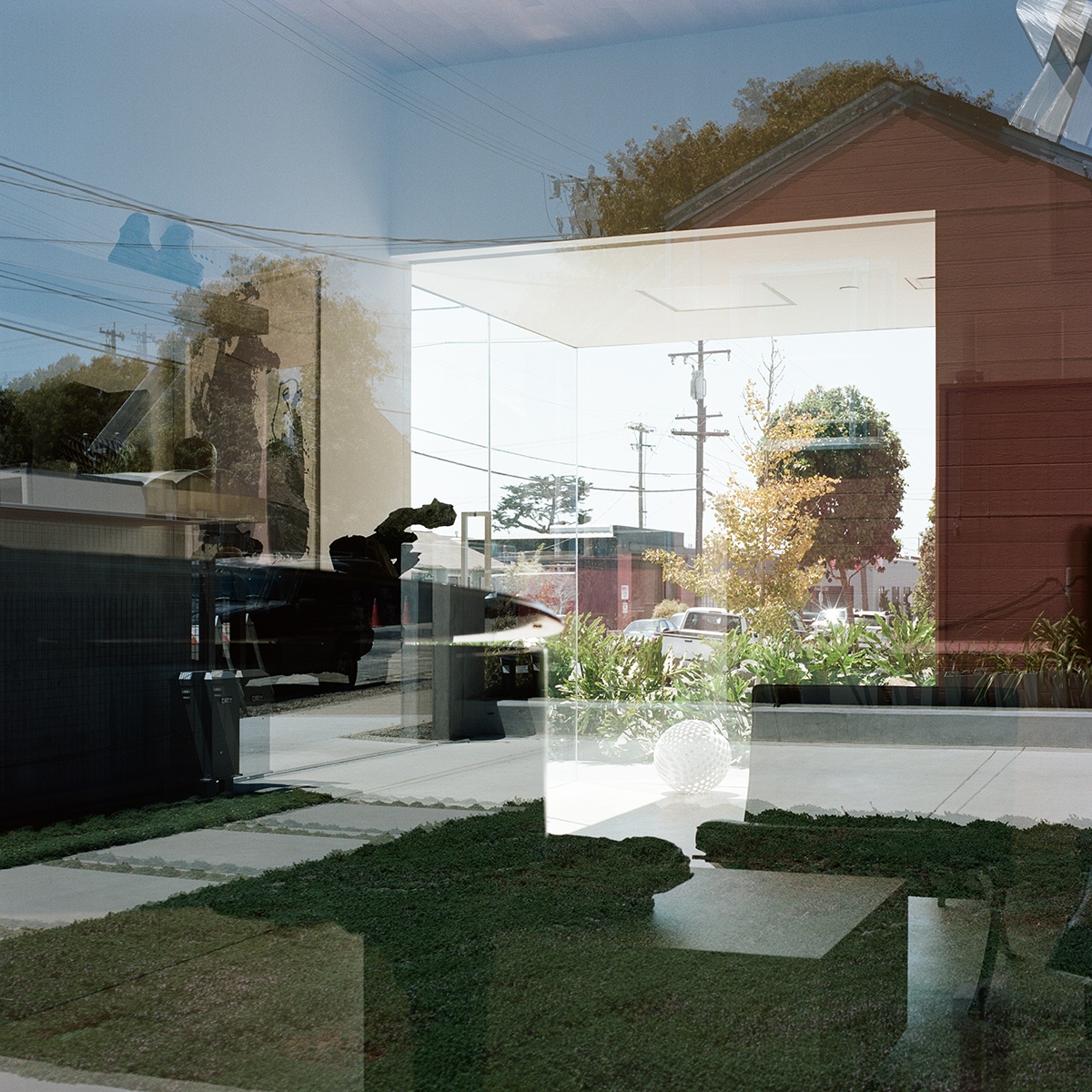 Page House
Page House with Ajay Manthripragada.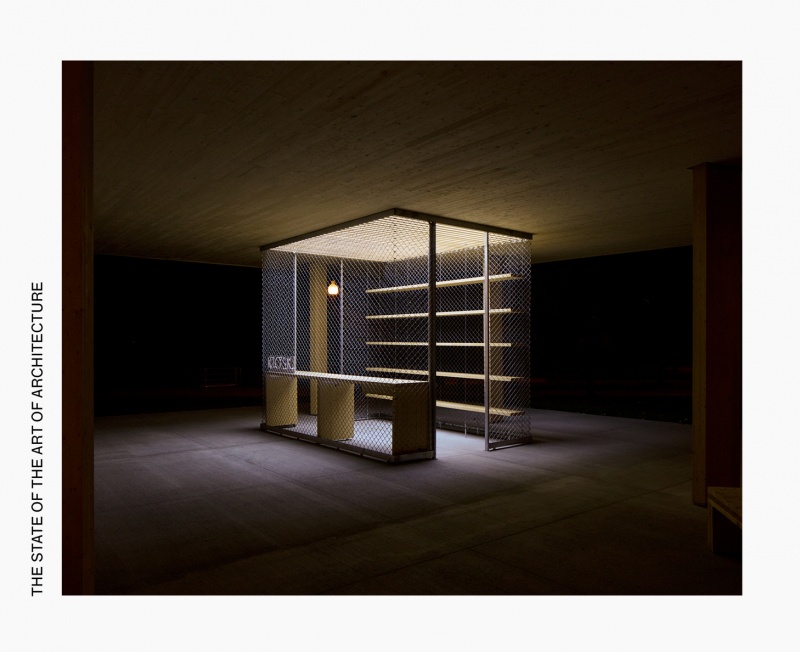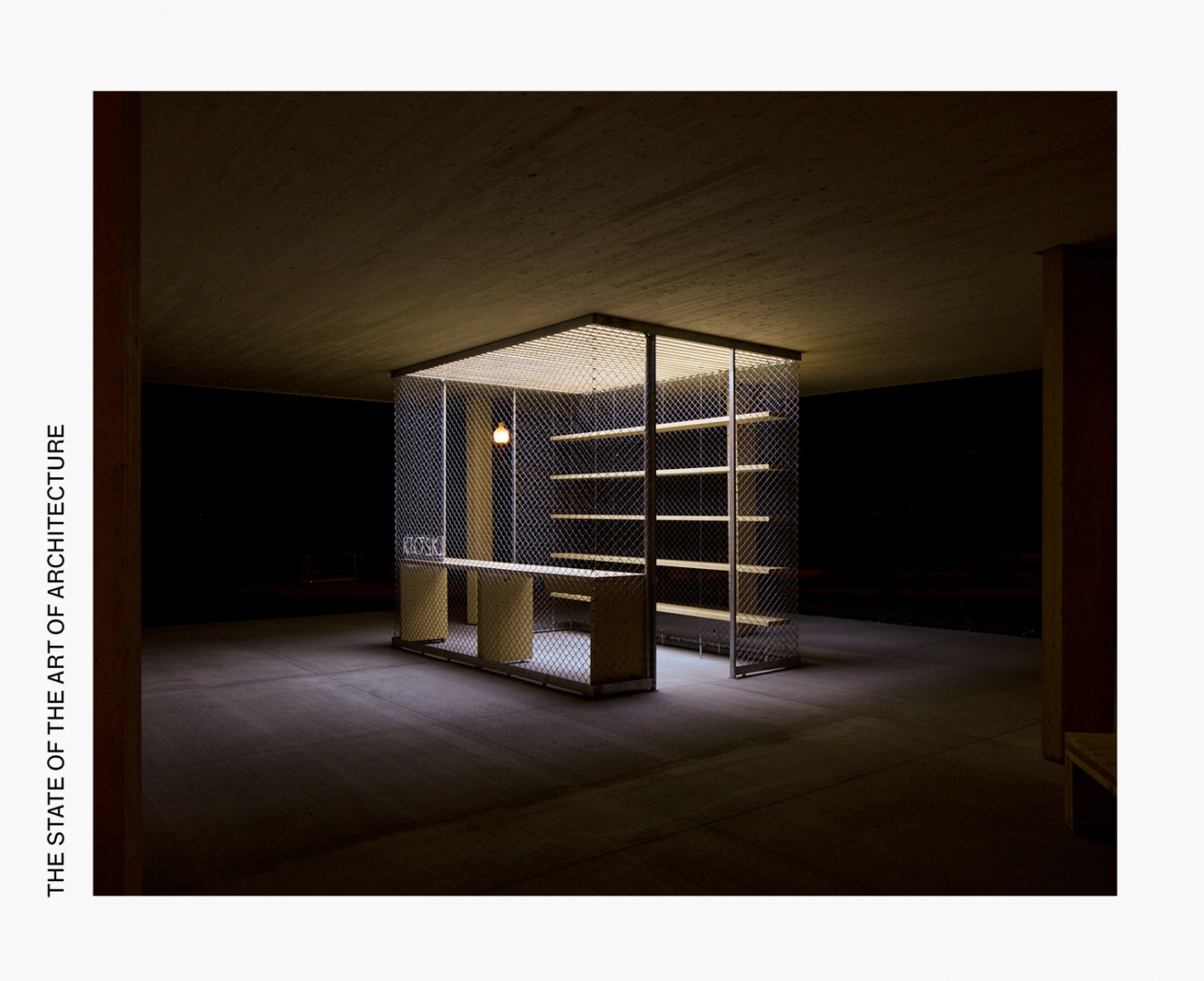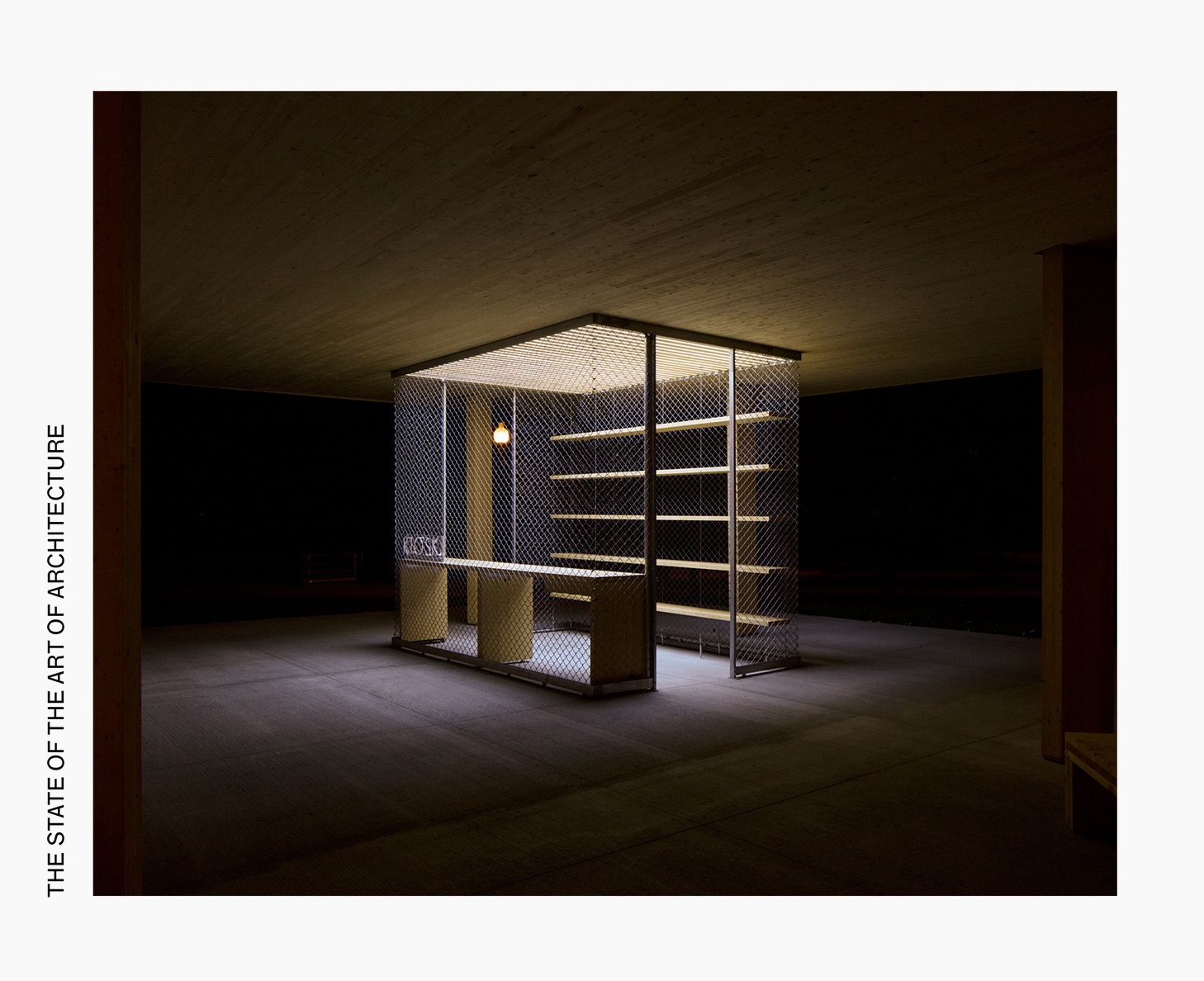 Chicago Horizon
Chicago Horizon with Ultramoderne for Chicago Architecture Biennial.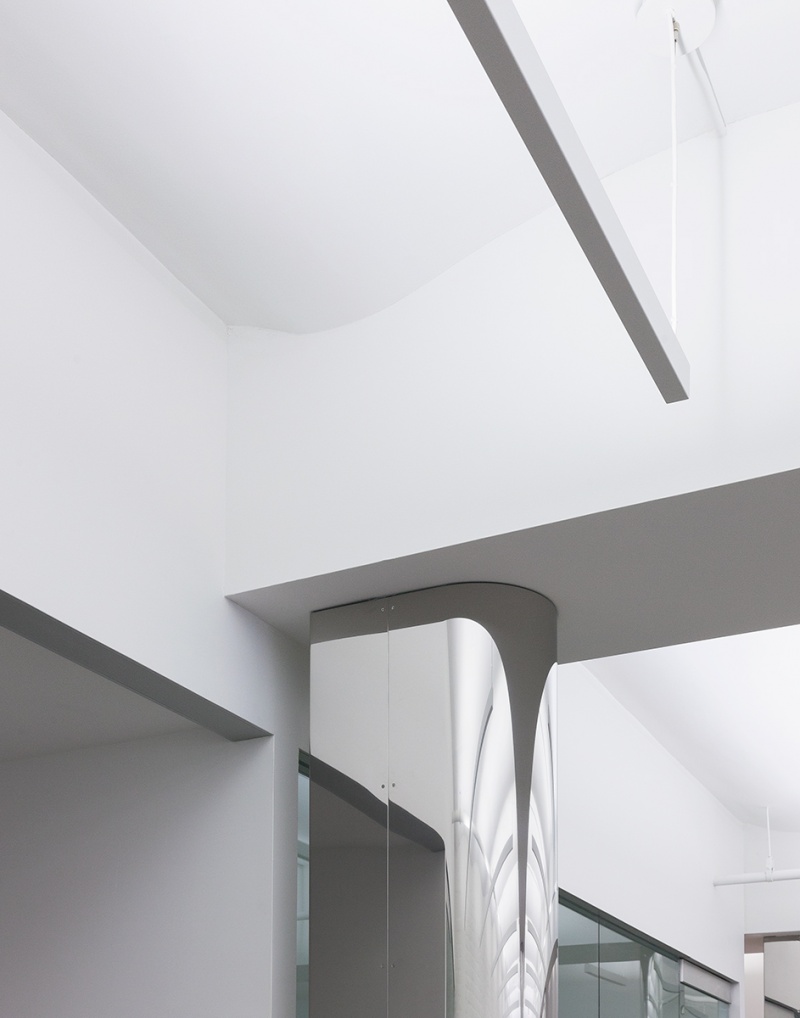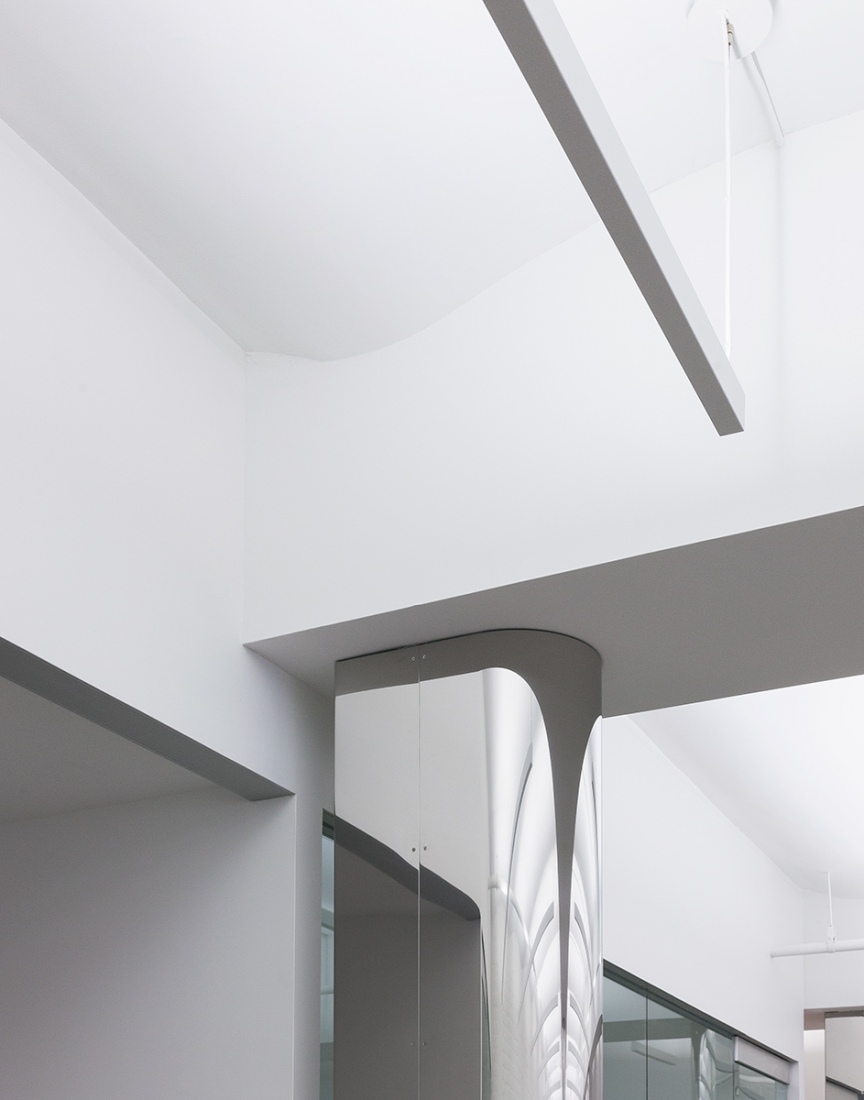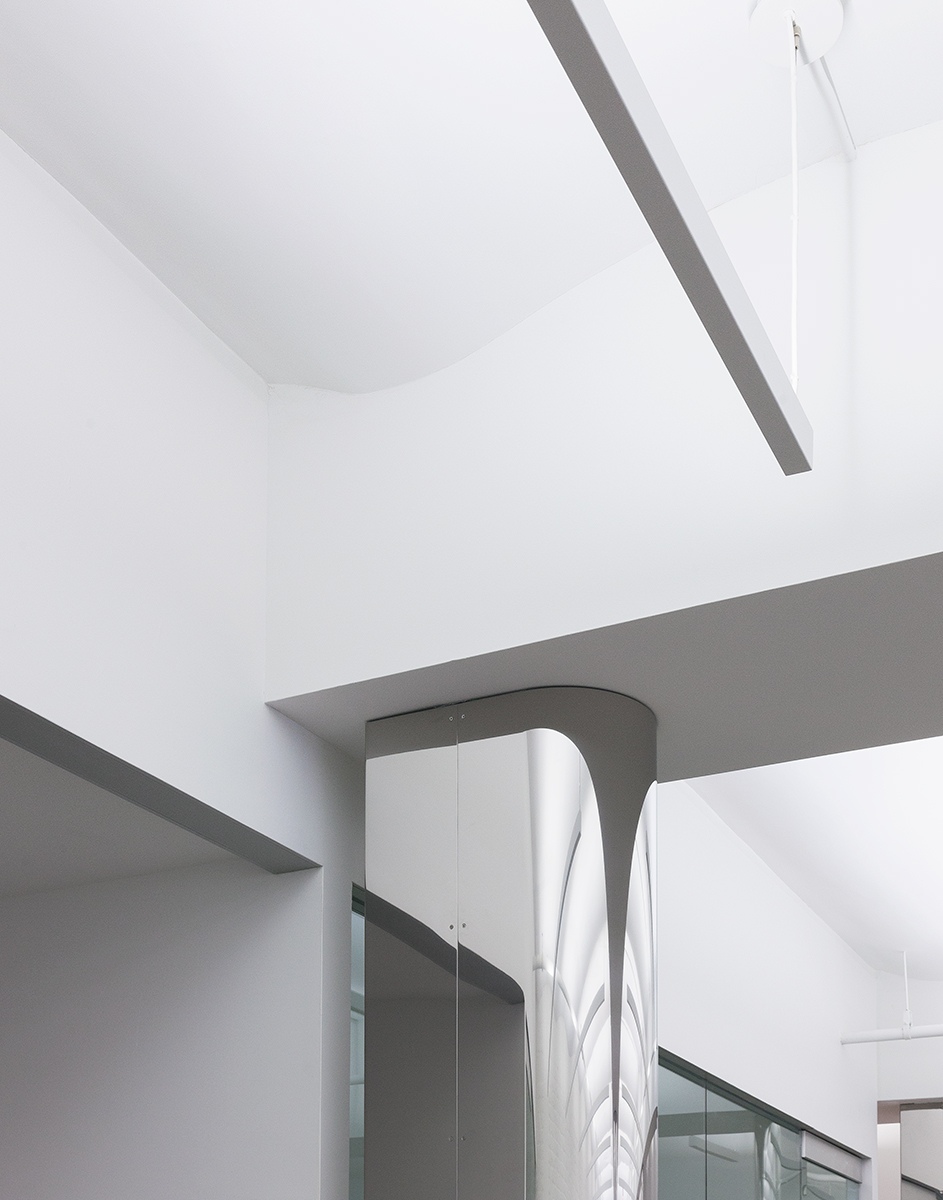 New Inc / SO-IL Office
SO-IL Office and New Inc with SO-IL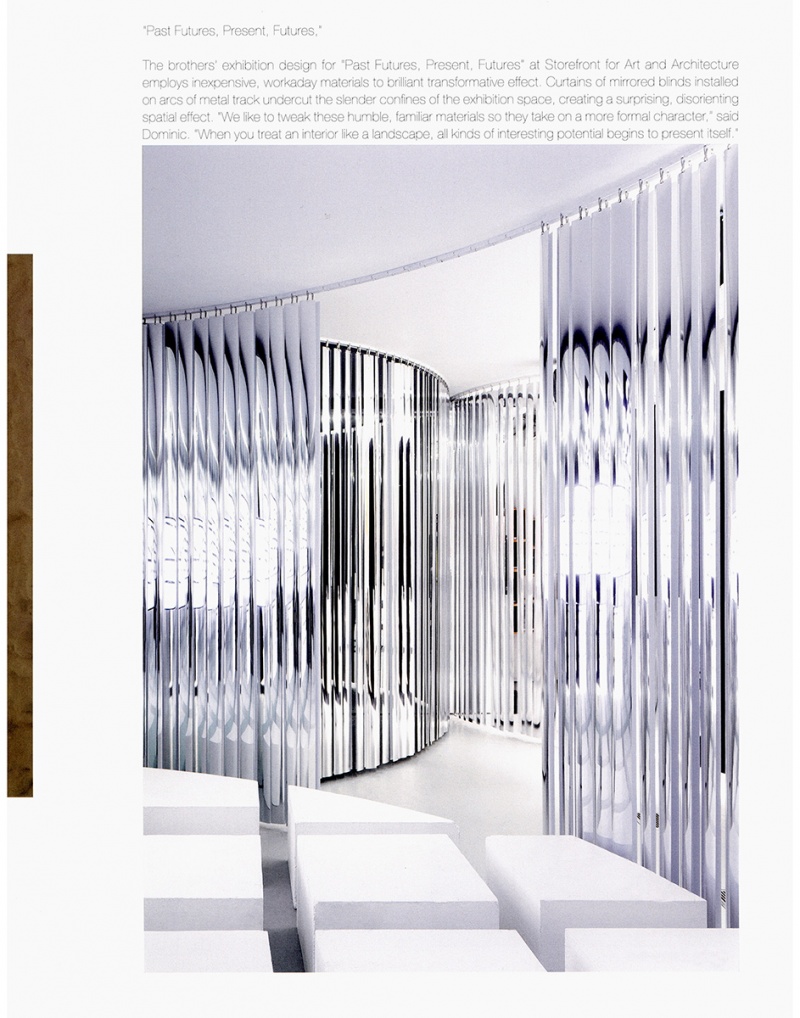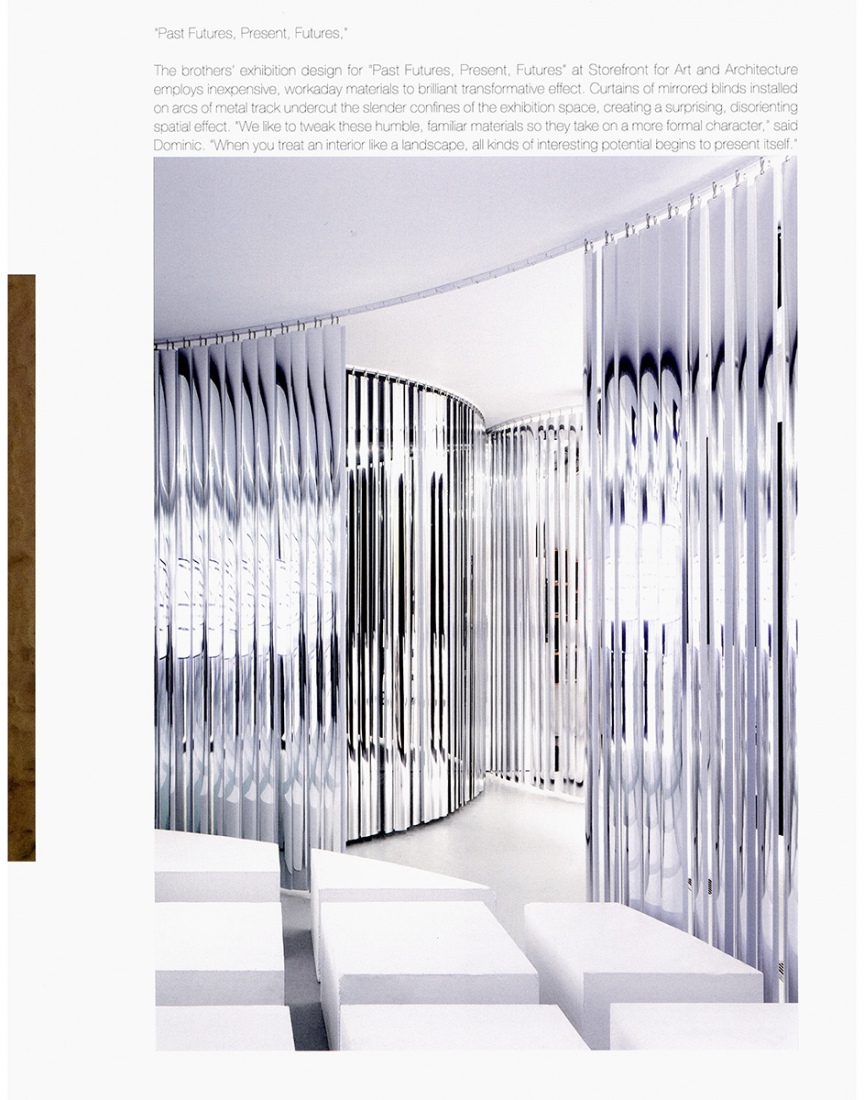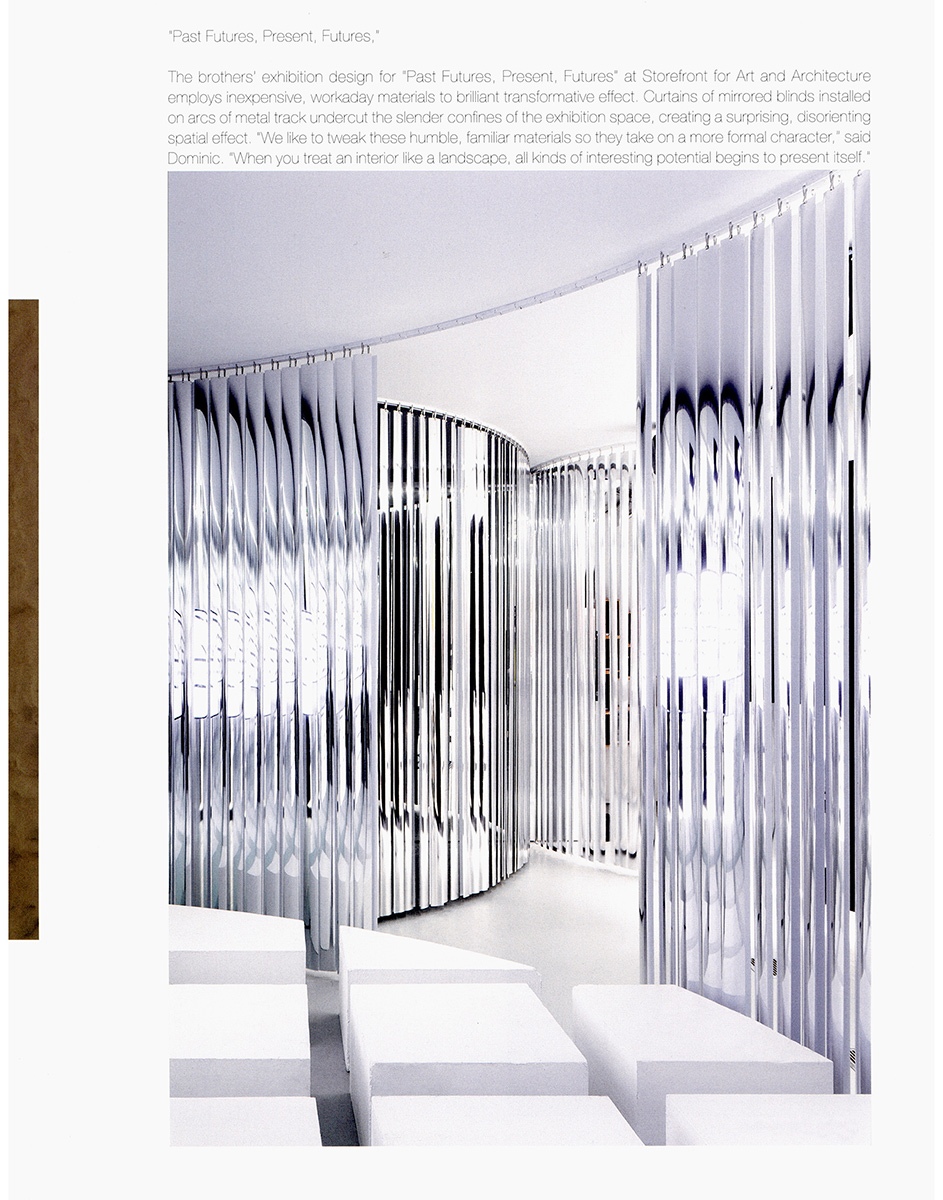 Leong Leong / Pin-Up
Leong Leong P! Gallery and Storefront for Art and Architecture on Pin Up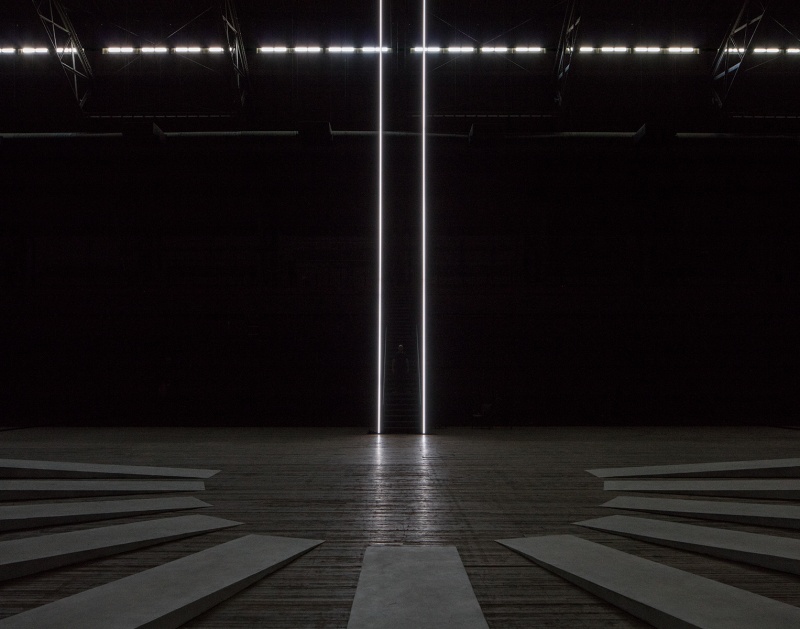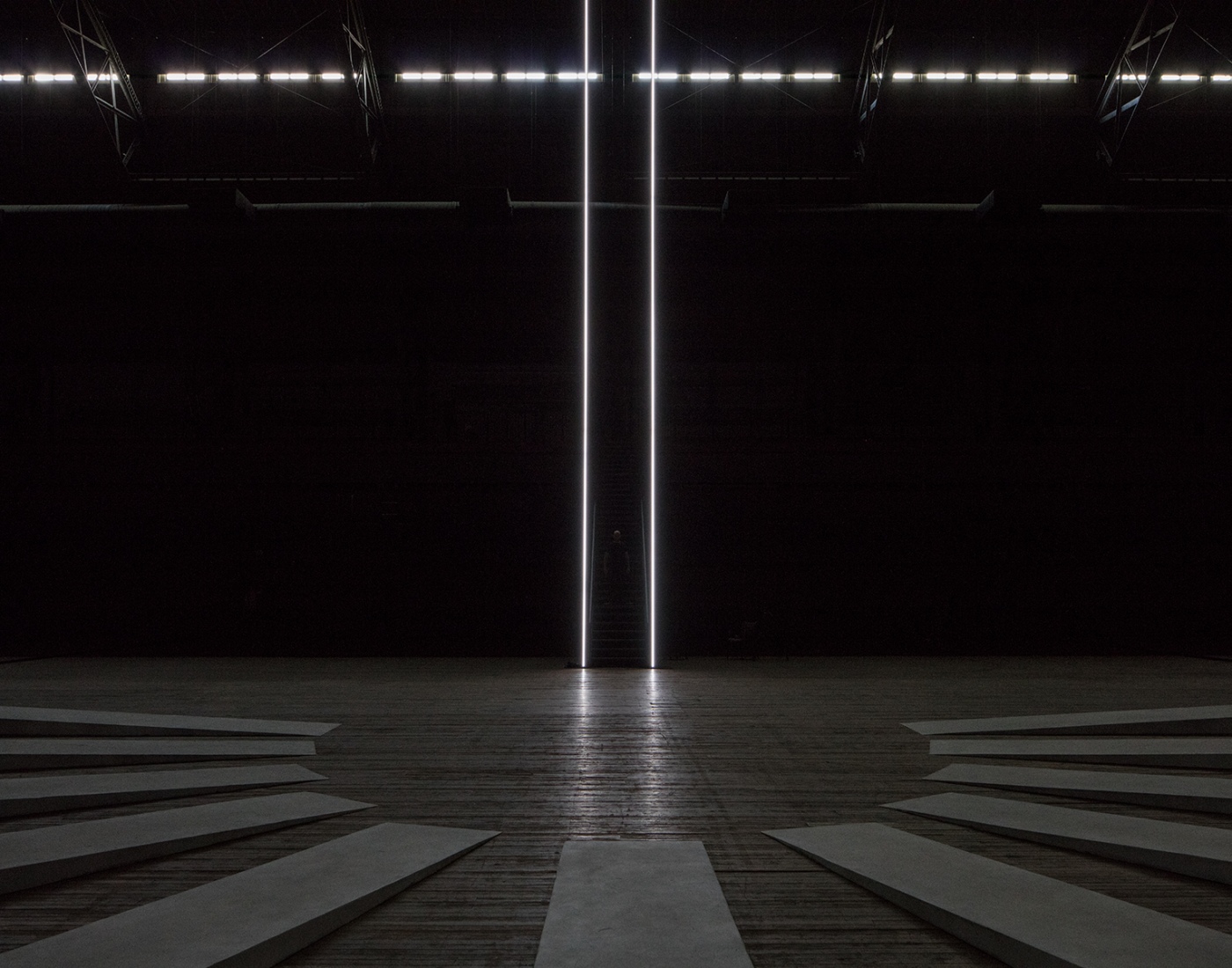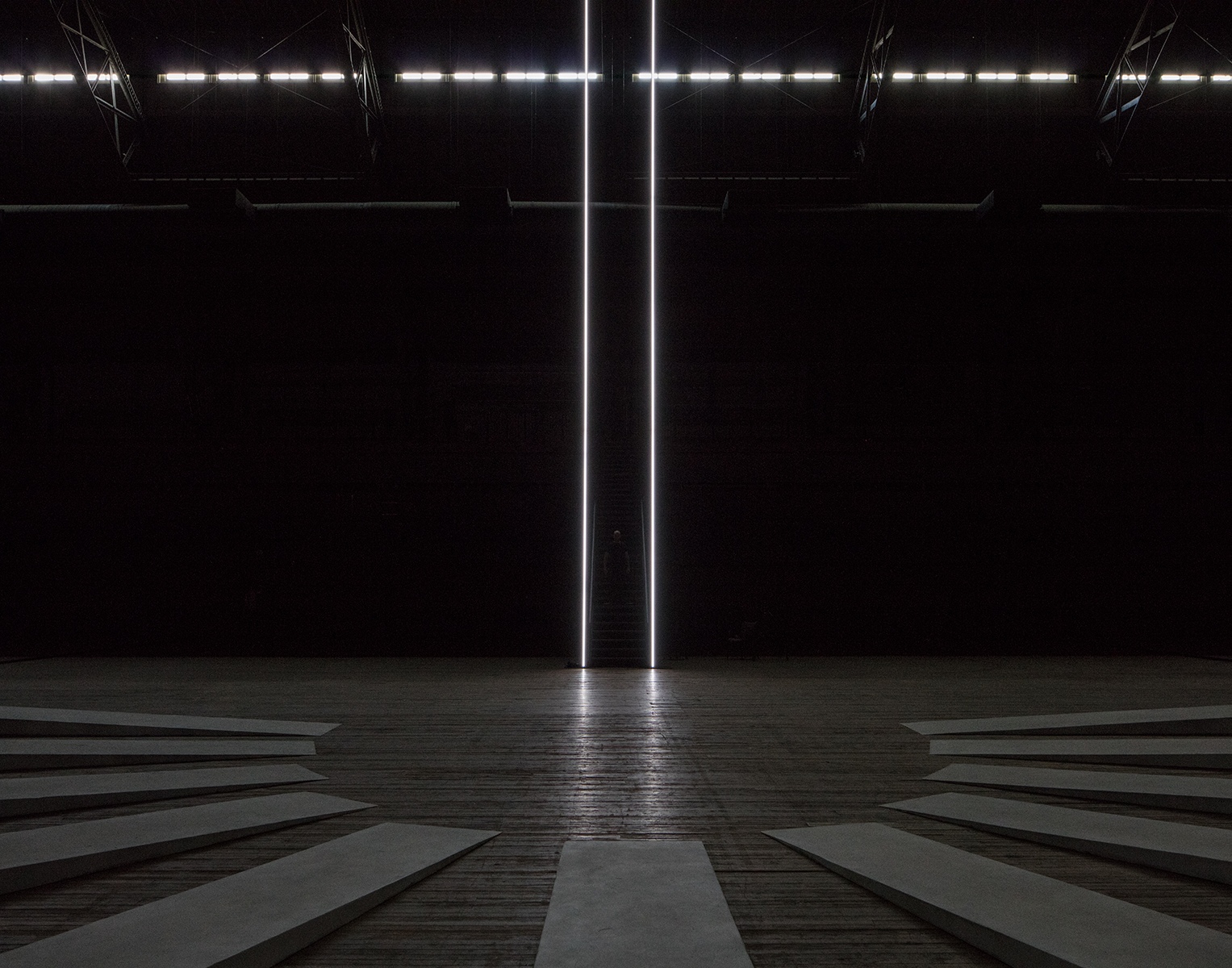 An Occupation of Loss
An Occupation of Loss with OMA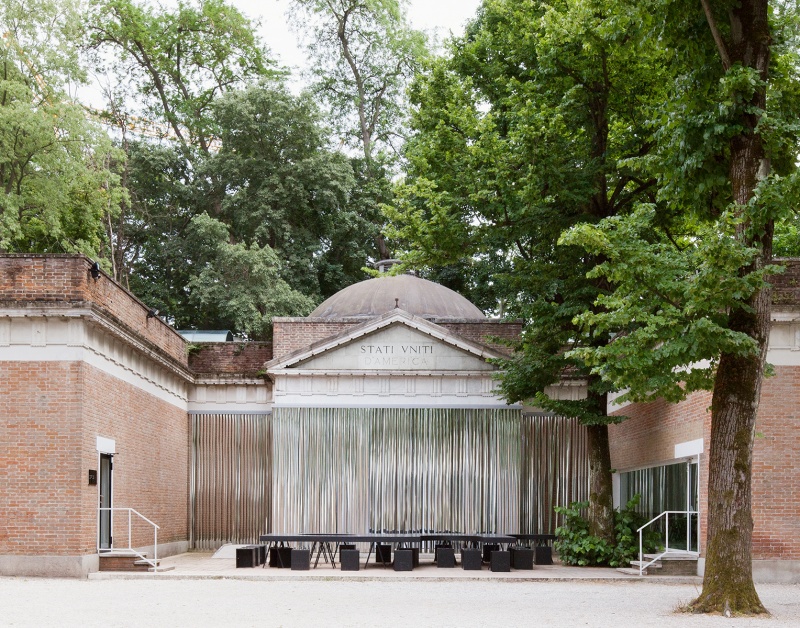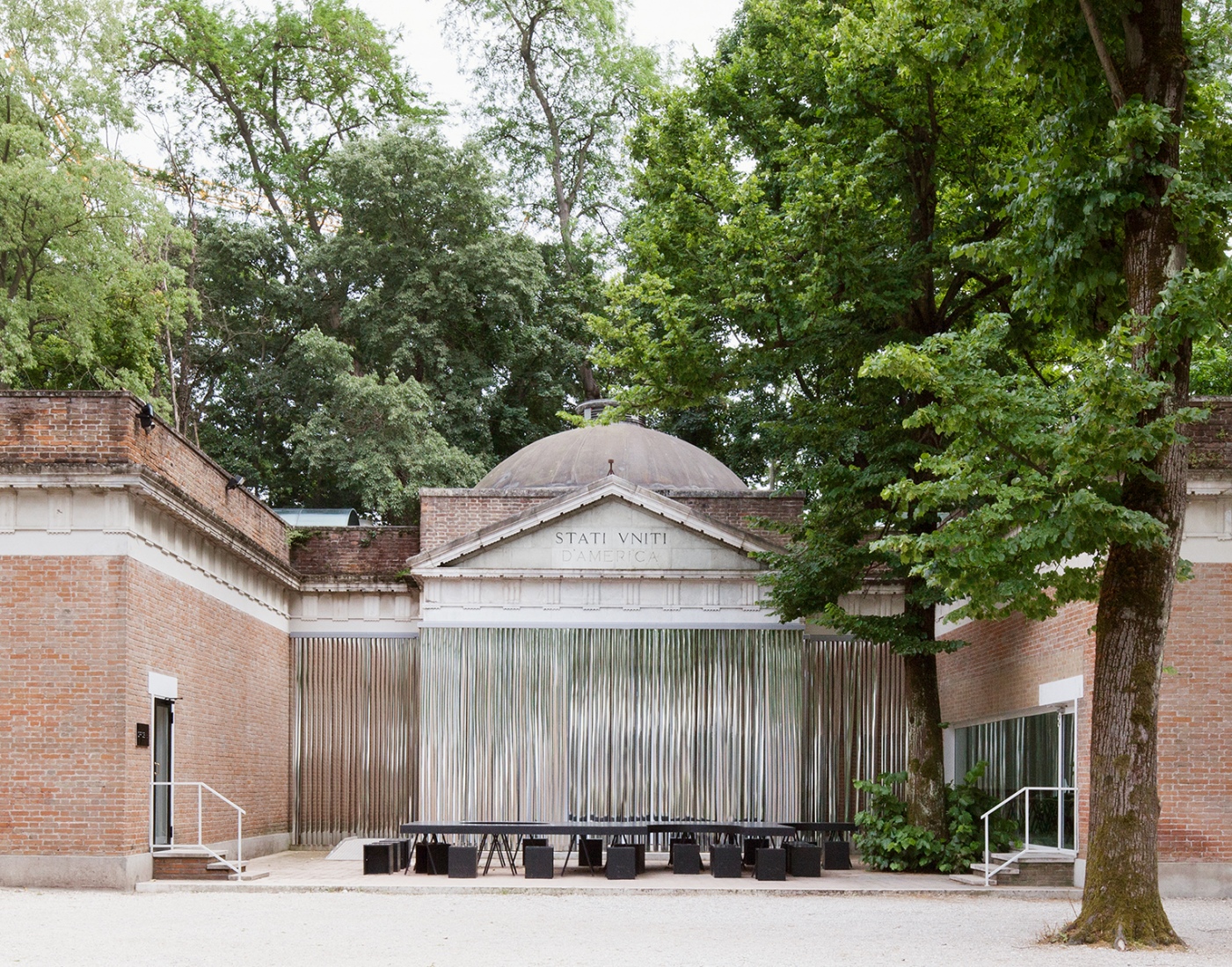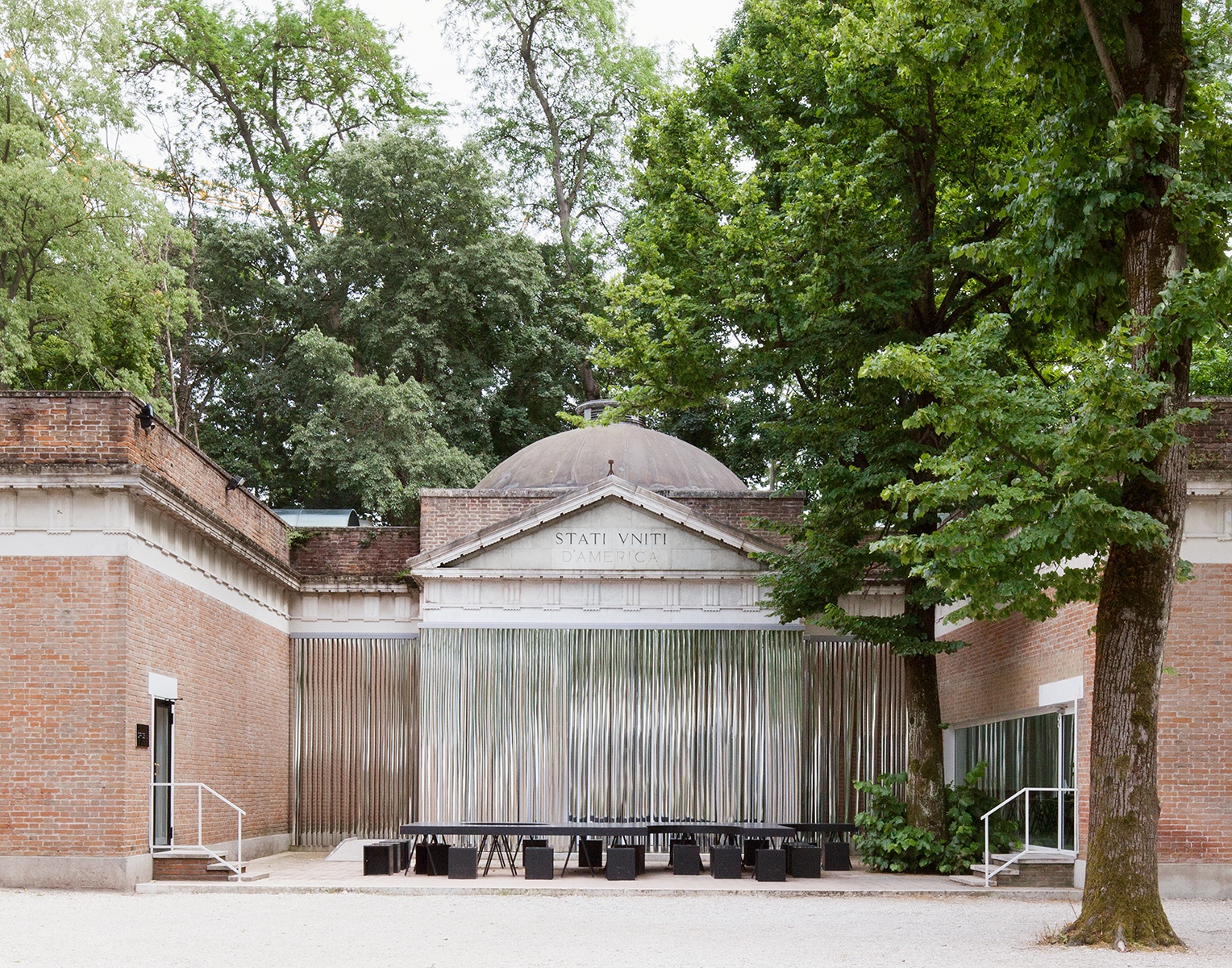 Venice Biennale US Pavilion
US Pavillion by Leong Leong for Storefront for Art and Architecture.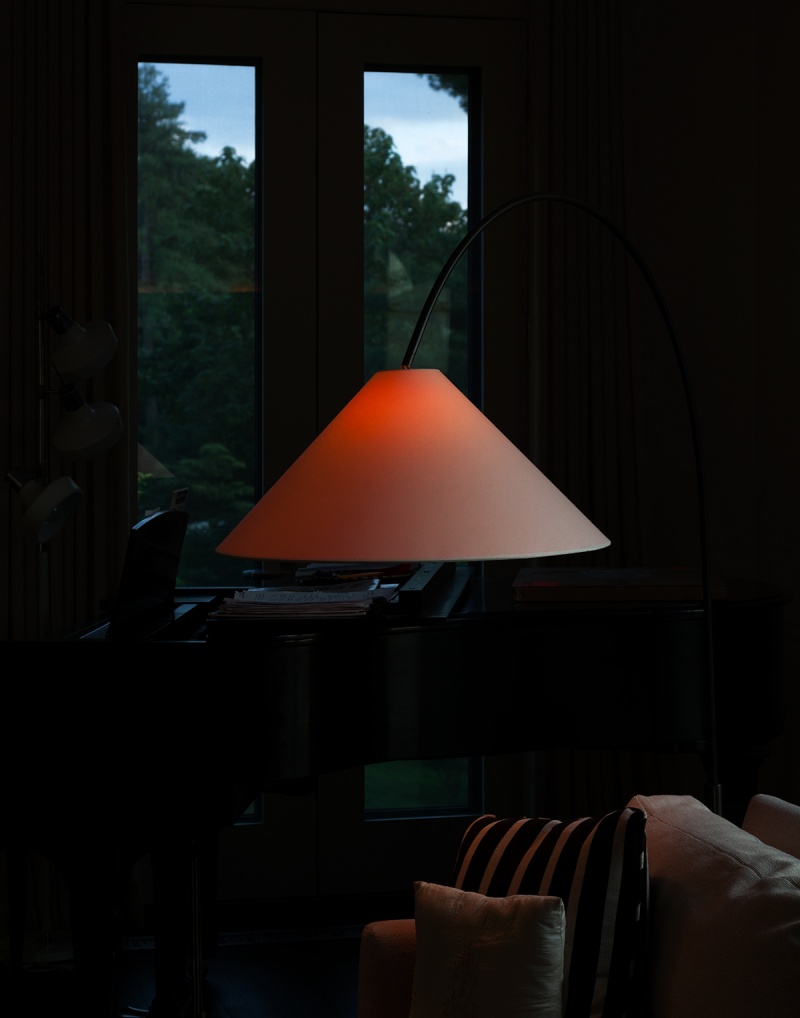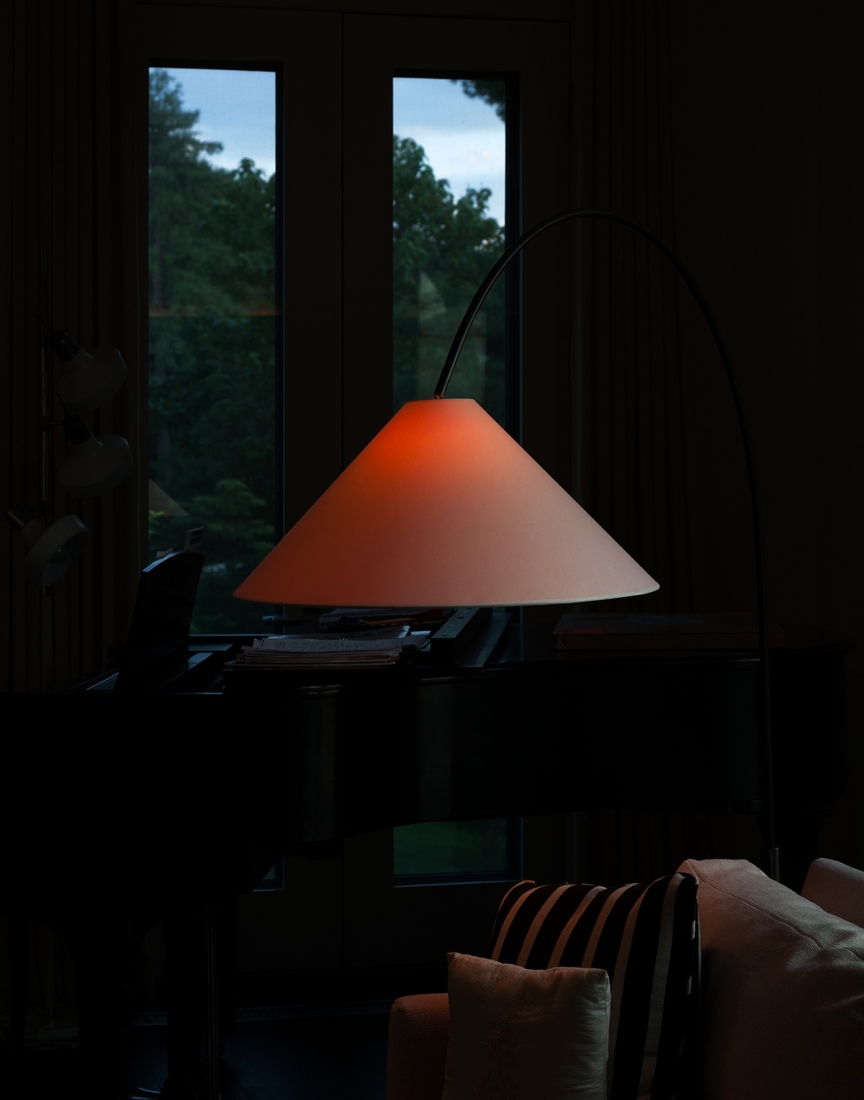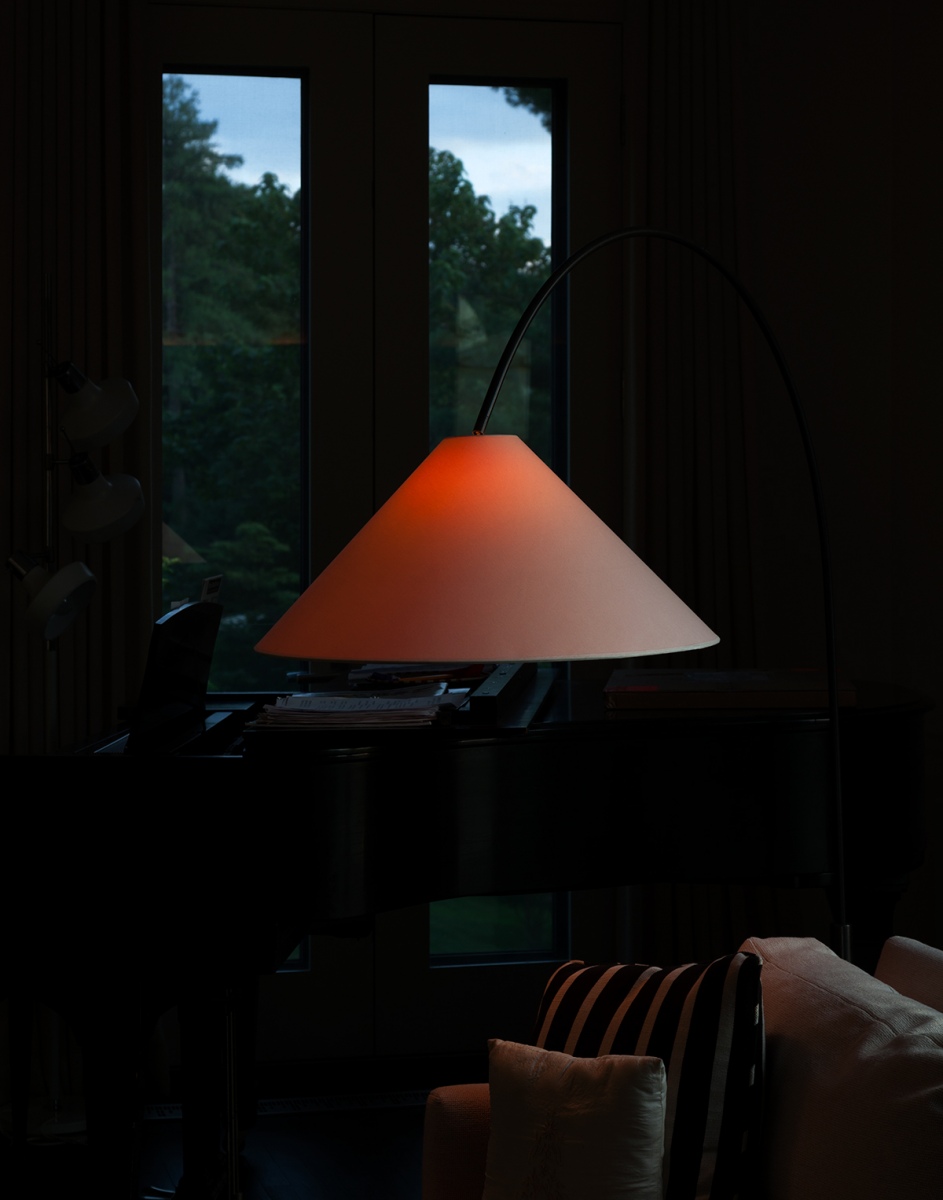 Riverdale
Interior view of a house in Riverdale at dusk, with Andrew Berman Architect.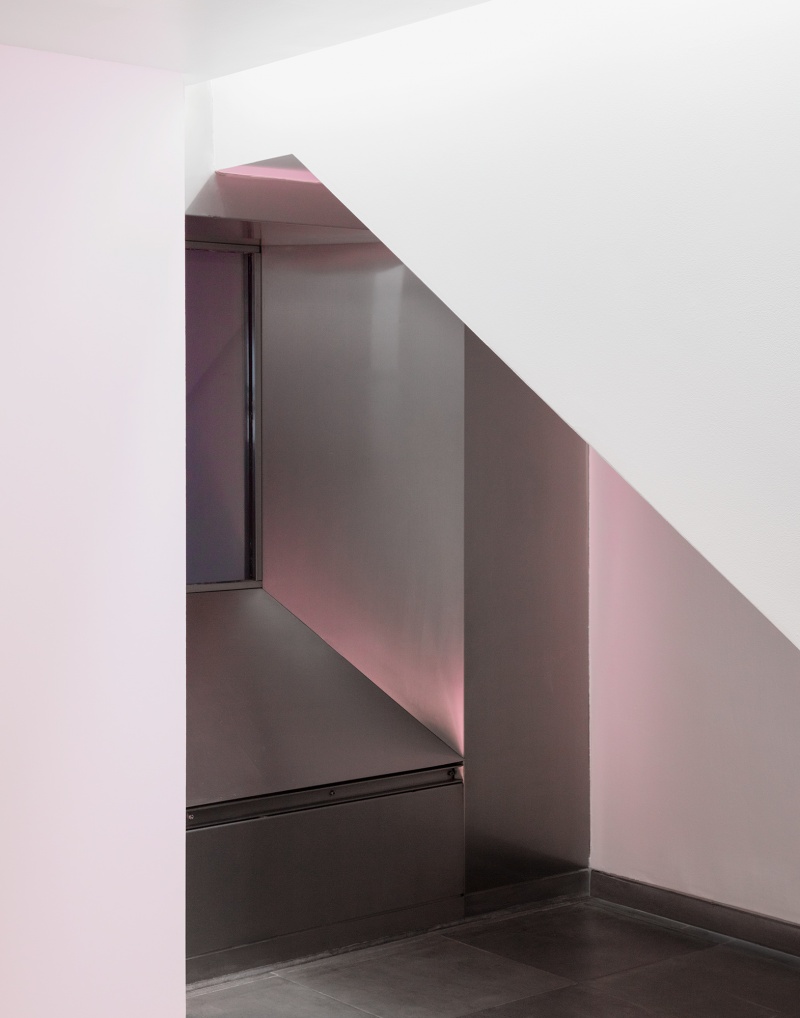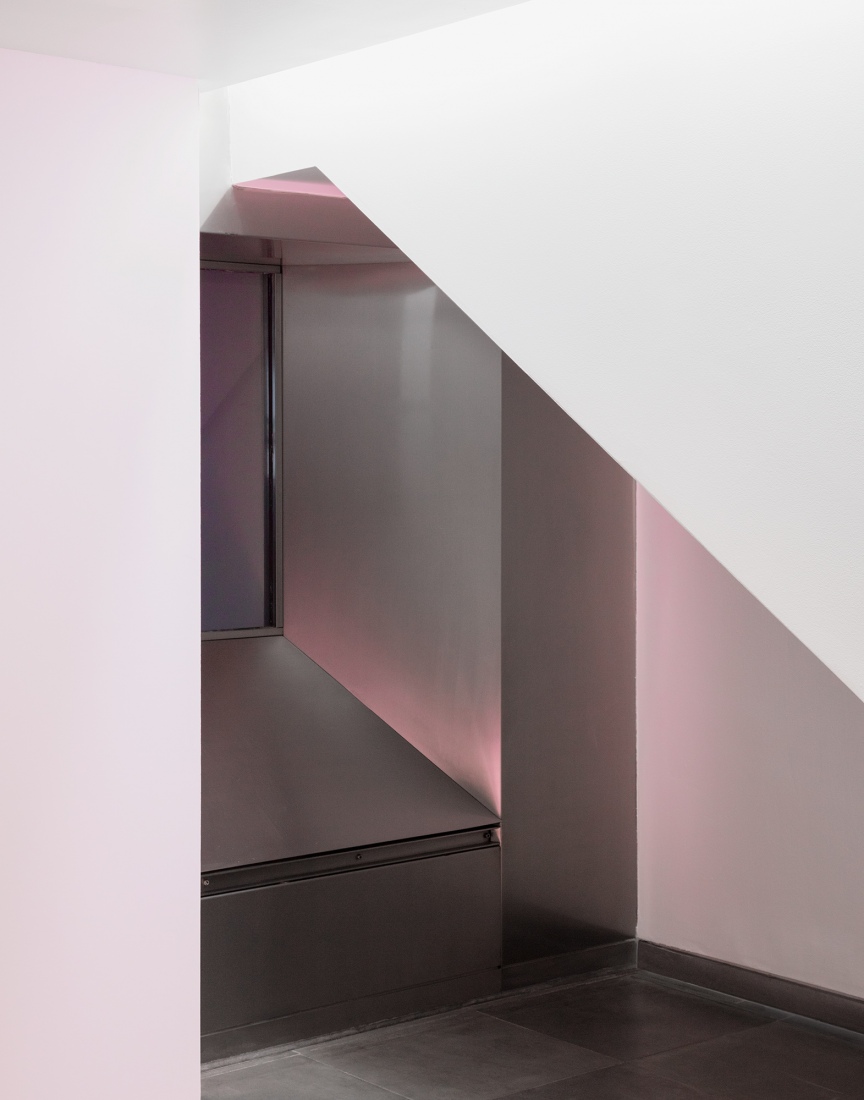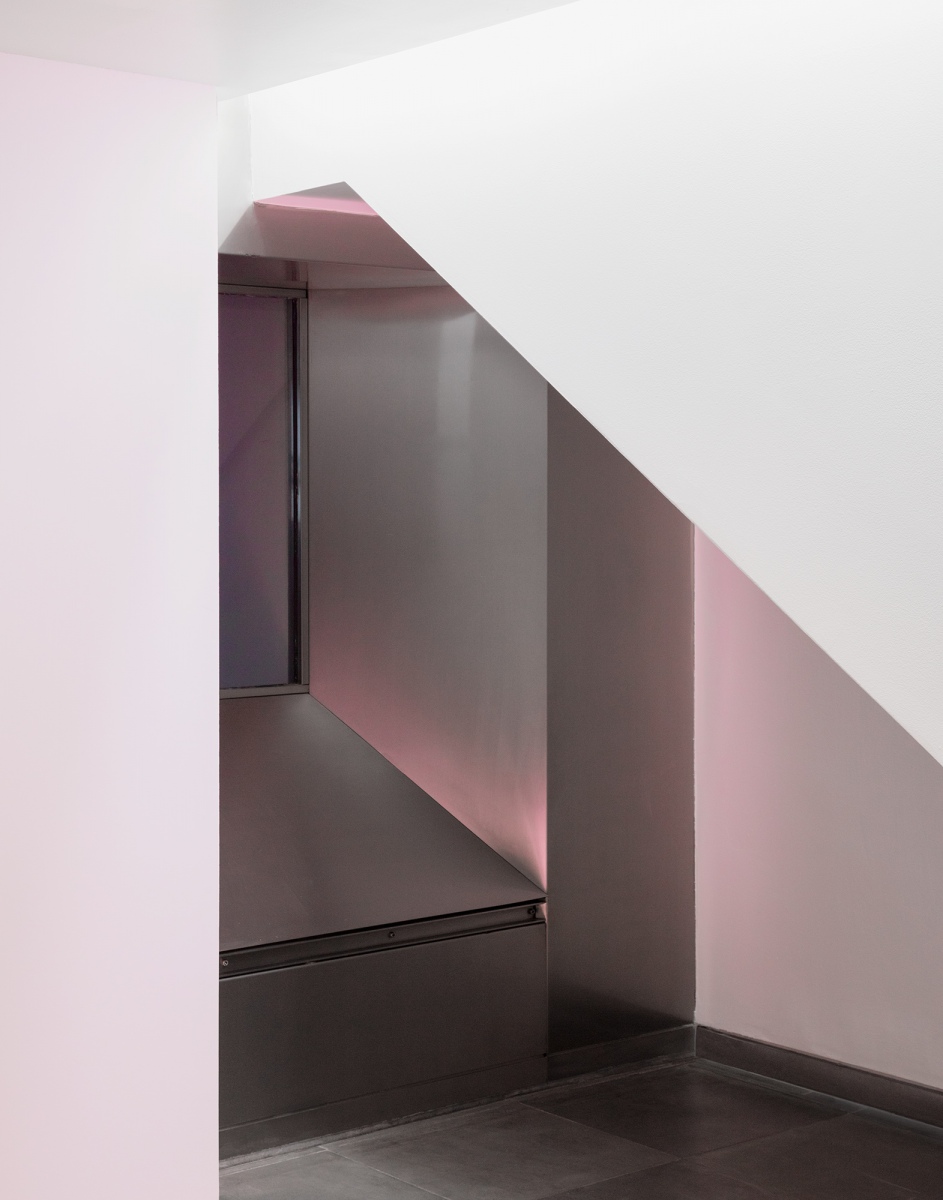 Dis-Play / Re-Play
Detail images of the Austrian Cultural Forum by Raimund Abraham. Commissioned for the exhibition catalog Dis-Play / Re-Play by Project Projects.